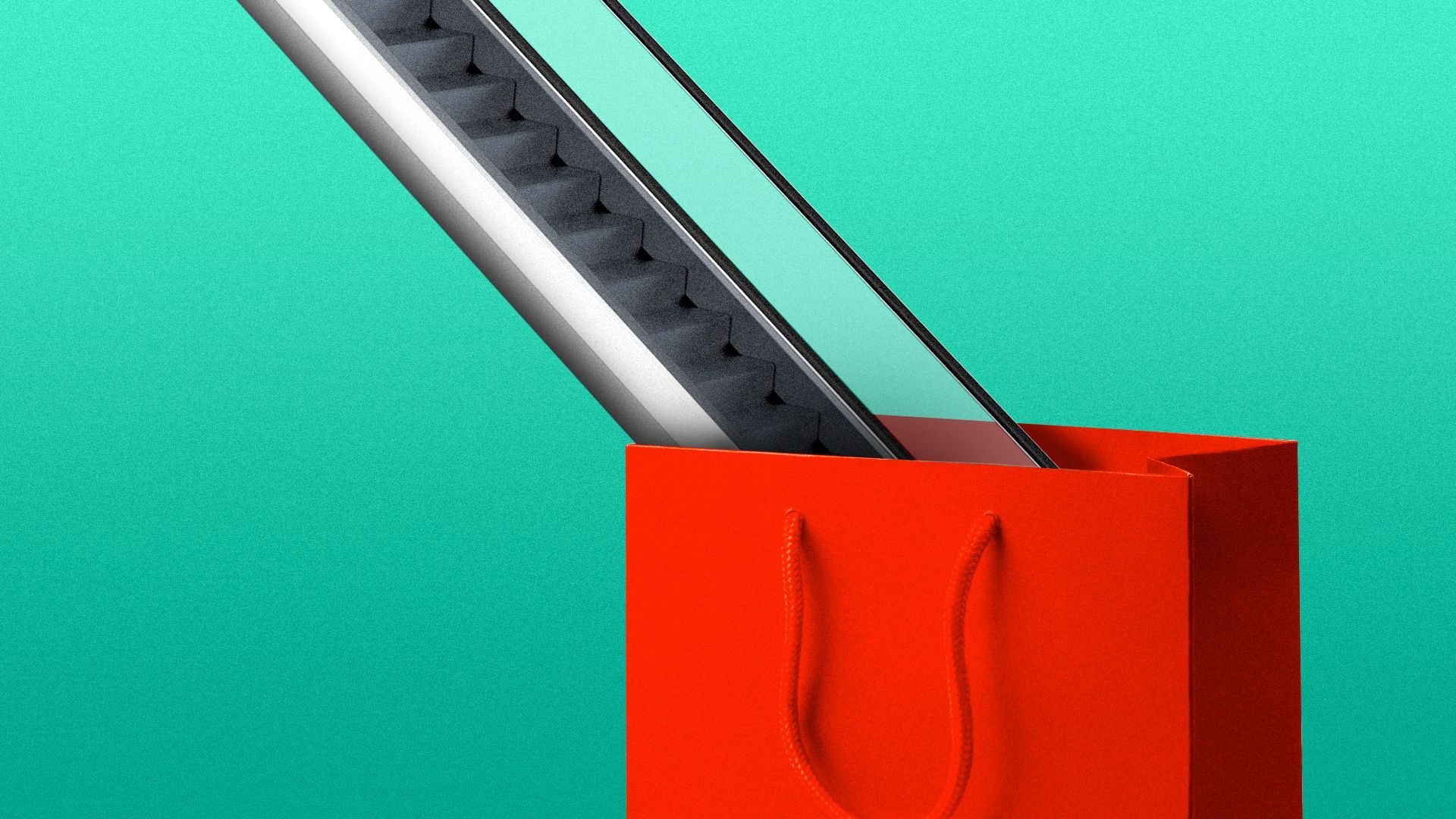 Malls are becoming ghosts of retail past. But the left-behind real estate is being reimagined for a post-pandemic world.
Why it matters: As many as 17% of malls in the U.S. "may no longer be viable as shopping centers and need to be redeveloped into other uses," per Barclays.
What's going on...
Amazon — a major contributor to the mall demise — is using old mall space for fulfillment centers, NBC News reported last week.
Part of a downtown shopping mall in Vermont is now home to a high school, the AP reported.
Fortnite creator Epic Games' global headquarters will be a North Carolina mall that was "close to total death," a local mayor told WRAL.
By the numbers: Regional mall vacancy rates hit a record 11.4% last quarter, per a Moody's report last week.
Vacancies have been rising for years. But that was the biggest-ever jump from a prior quarter (90 basis points).
Driving the news: Mall owner Simon Property Group releases earnings later this month after a hell year grappling with store closures and unpaid rent. All eyes are on now on occupancy.
Things are looking up as vaccinated and flush consumers return to stores, a fact that led an analyst to upgrade the stock today. But the long-term trend of more online shopping isn't working in their favor.
Where it stands: To survive, malls are bringing in tenants that aren't traditional clothing stores, like gyms, bowling alleys or grocery stores.
The sprawling American Dream mall — complete with a water park and indoor skiing — is an extreme example. (Even there, things aren't going so well.)
The bottom line: "There's tremendous turnover in mall real estate right now. We've known for years we just have too much out there," says Michael Brown, a partner at consultant firm Kearney.
Go deeper