Raul Castro confirms he's resigning as head of Cuba's communist party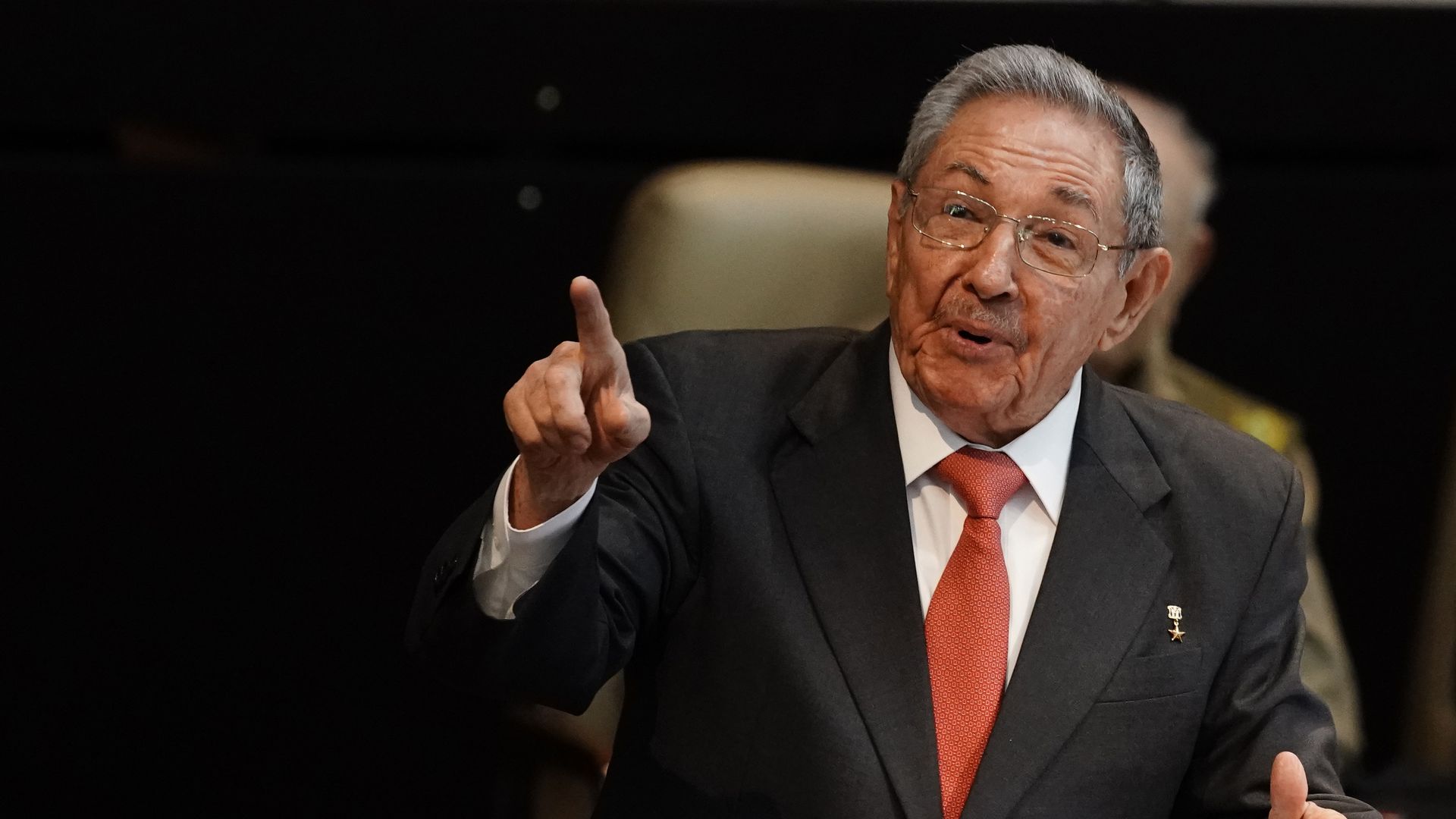 Raul Castro announced on Friday he is resigning as the secretary-general of the Communist Party of Cuba, AP reports.
Why it matters: The move, though widely expected, marks the beginning of a new era for the party. It will be the first time since the 1959 revolution that a Castro won't hold one of the most powerful positions on the island.
"Castro didn't say who he would endorse as his successor as first secretary-general of the Communist Party, but he previously has indicated that he favors yielding control to Miguel Diaz-Canel, who succeeded him as president in 2018," AP noted.
He made the announcement at Cuba's Eighth Party Congress.
What he's saying: "I believe fervently in the strength and exemplary nature and comprehension of my compatriots, and as long as I live I will be ready with my foot in the stirrups to defend the fatherland, the revolution and socialism," Castro said in an excerpt of his speech broadcast on state TV, per Reuters.
"I will continue to serve as any other revolutionary fighter, willing to contribute as much as I can until the end of my life," Castro added.
The big picture: Castro's retirement comes after Cuba's economy shrank 11% in 2020 largely due to the coronavirus pandemic.
Cuba has also been dealing with U.S. sanctions and a decline in aid from Venezuela, one of the country's most faithful allies.
Go deeper