Florida lawmakers send controversial "anti-riot" bill to Gov. DeSantis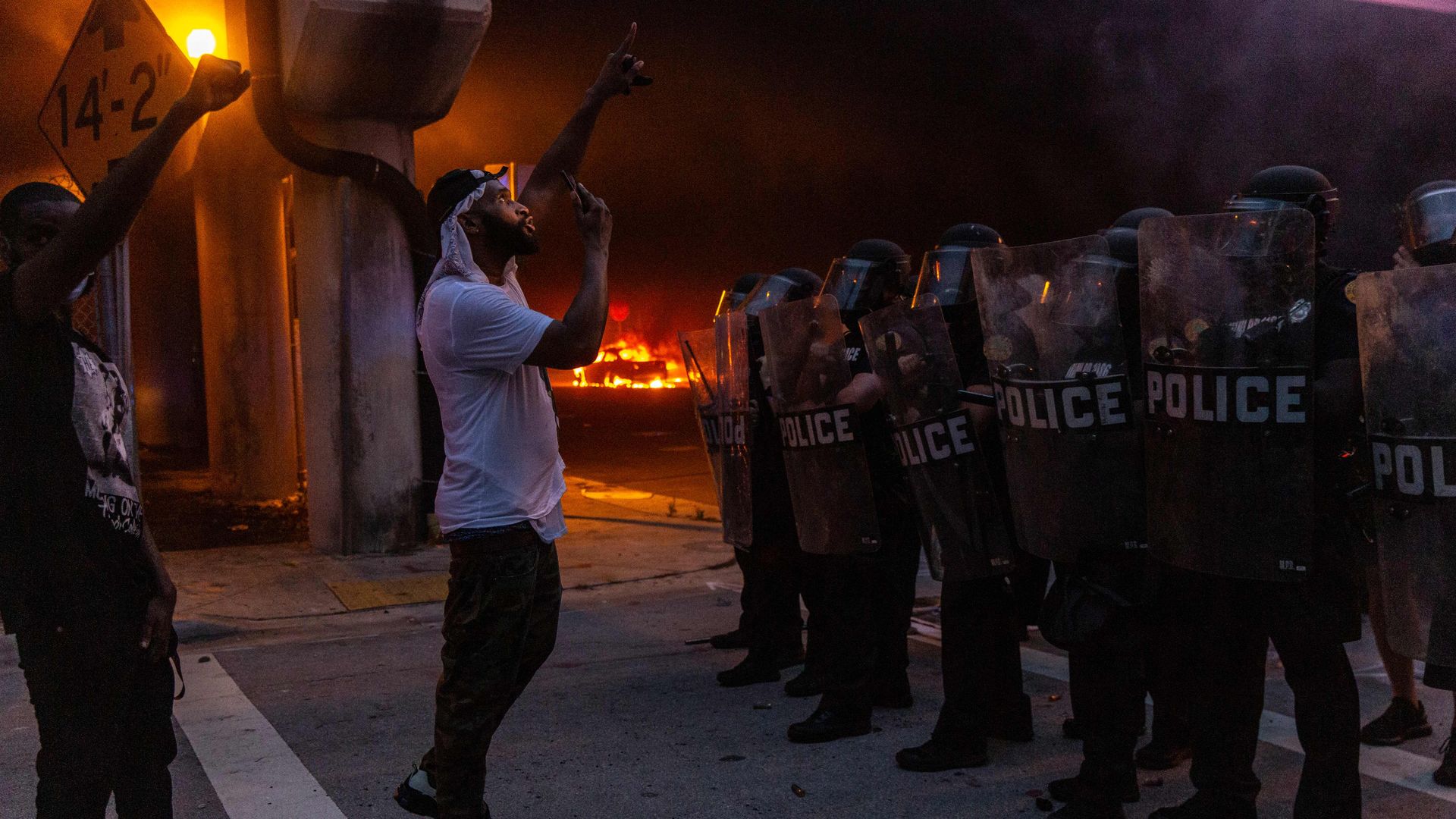 Florida state lawmakers sent a bill that stiffens penalties against violent protesters to Gov. Ron DeSantis' (R) desk on Thursday, according to AP.
Why it matters: Opponents say the bill seeks to curtail the Black Lives Matter movement and the right to free speech and peaceably assemble. It comes amid the ongoing trial of former Minneapolis police officer Derek Chauvin over the death of George Floyd, which set off waves of protests across the country last summer.
It also comes after protests erupted this week in the Twin Cities suburb of Brooklyn Center after a police officer fatally shot Daunte Wright, a 20-year-old Black man, during a traffic stop near Minneapolis.
What they're saying: "This legislation strikes the appropriate balance of safeguarding every Floridian's constitutional right to peacefully assemble, while ensuring that those who hide behind peaceful protest to cause violence in our communities will be punished," DeSantis said in a statement, according to AP.
The ACLU of Florida called the bill "racist, unconstitutional, and anti-democratic, plain and simple."
"The bill was purposely designed to embolden the disparate police treatment we have seen over and over again directed towards Black and brown people who are exercising their constitutional right to protest," said Micah Kubic, the executive director fo the ACLU of Florida.
The big picture: If signed by DeSantis, the bill, which had been debated by lawmakers for weeks, would enhance penalties for crimes committed during a "riot" and would allow authorities to hold arrested protesters until a first court appearance, according to AP.
It would establish new felonies for organizing or participating in a violent demonstration while making it a second-degree felony to destroy or deface any object that commemorates historical people or events, which would be punishable by up to 10 years in prison.
It would also limit the powers of local governments to reduce their law enforcement budgets.
Go deeper