COVID-19 smell loss leads to culinary experimentation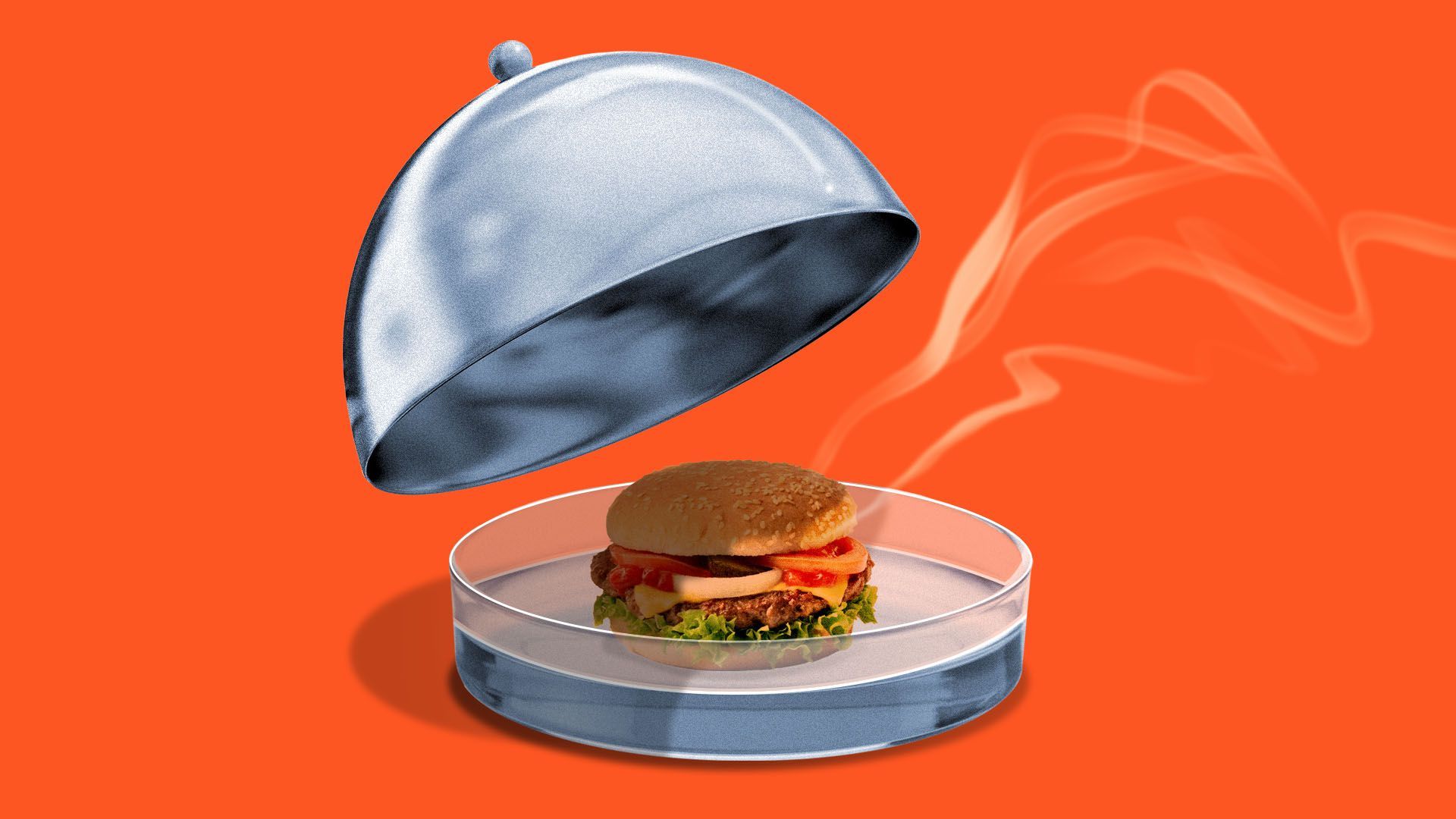 Home cooks who can't smell have an influx of new recipes to choose from as COVID-related anosmia spurs innovation in the kitchen.
Recipes focus on foods with bright colors, contrasting textures and geometric shapes, drawing on senses besides smell and taste to help anosmics enjoy eating.
Why it matters: For people with smell loss or distorted smell and taste (parosmia) — common COVID-related symptoms — coffee is simply hot water, popcorn is "thorny foam," or food smells like literal garbage.
For the most part, there's no cure.
The big picture: At least one cookbook aimed at those with compromised senses has already come out. Another — a book deal that came together pre-pandemic — is in the works, smell researcher and one of the authors Robert Pellegrino told Axios.
To get an idea of the types of dishes that could be in the book, think: hot rice with cold chicken, onigiri, juicy omelettes.
"You want it to be arousing," says Pellegrino, a postdoctoral fellow at Monell Chemical Senses Center.
Between the lines: There's evidence that people desperate to regain the pleasures of eating are already experimenting with these methods.
New York Times restaurant critic Tejal Rao, who lost her sense of smell due to COVID-19, wrote for the New York Times Magazine about rediscovering her appetite thanks to mala — a combination of chiles and Sichuan peppercorns that creates a buzzing sensation in the mouth. She published an accompanying recipe for spicy and tingly beef.
Others have reported dousing their food in mustard and hot sauce, per Eater.
The bottom line: "You don't know how important sense of smell is until you lose it," Pellegrino said. "It completely takes away the pleasure of eating and socializing at the dinner table."
Go deeper