Biden to keep refugee cap at historically low figure set by Trump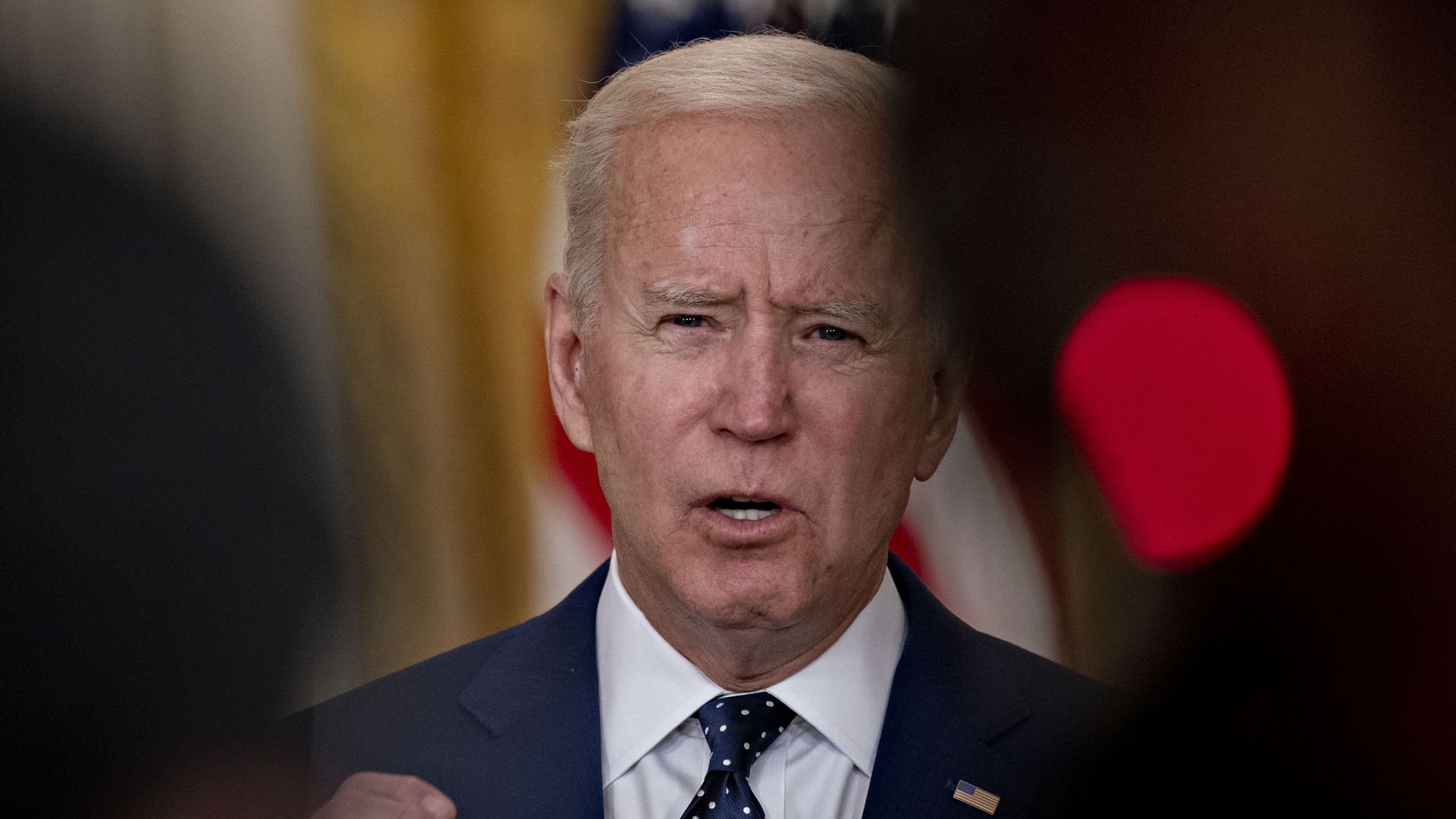 President Biden will sign an order Friday to keep the number of refugee admissions this year at the historically low figure set by the Trump administration, walking back a campaign promise to raise the cap, a senior administration official confirmed to Axios.
Why it matters: Biden has faced mounting pressure to increase the limit as he pledged, with his administration set to accept the lowest number of refugees this year of any modern president, including former President Trump.
Instead of raising the cap, Biden is adjusting allocation limits to allow more slots for refugees from Africa, the Middle East and Central Asia, and lifting Trump's restrictions on resettlement from Somalia, Syria and Yemen.
The maximum number of refugees allowed to resettle dropped from 85,000 to 15,000 during Trump's presidency.
Between the lines: The apparent reversal comes as the Biden administration grapples with a surge of migrants at the U.S.-Mexico border. Migrants who seek asylum at the border are processed in a different system than refugees who apply for protection overseas.
What they're saying: "We intend to use all 15,000 slots," the official said. "This phased approach considers the work needed to rebuild our resettlement program and the global challenges for refugee resettlement, including the ongoing COVID-19 pandemic."
The other side: The International Rescue Committee responded immediately, calling the order "a disturbing and unjustified retreat from the 62,500 level announced by the Biden administration in February."
"The cap announced today does not take proper account of the fact that over 35,000 refugees have already been vetted and cleared for arrival, and over 100,000 are in the pipeline often waiting years to be reunited with their loved ones," IRC said in a statement.
In a letter to Biden ahead of news of the order on Friday, 38 Democratic members of Congress said the United States' refugee policy "remains unacceptably draconian and discriminatory" with the current cap.
"We must keep our promises to people who have fled unthinkably brutal conditions in their home countries and live up to our ambition to provide them a safe haven to re-start their lives," the letter states.
The big picture: In February, Biden announced he was raising the annual cap on refugee admissions to 125,000 for the fiscal year starting Oct. 1, but allowed Trump's limit of 15,000 refugees to remain in effect for this year.
The Biden administration has admitted only 2,050 refugees at the halfway point of this fiscal year.
Last month, over 100 local and state officials submitted a letter to Biden urging him to raise the cap to 62,500 for the fiscal year.
Go deeper