White House releases $39 billion to address child care crisis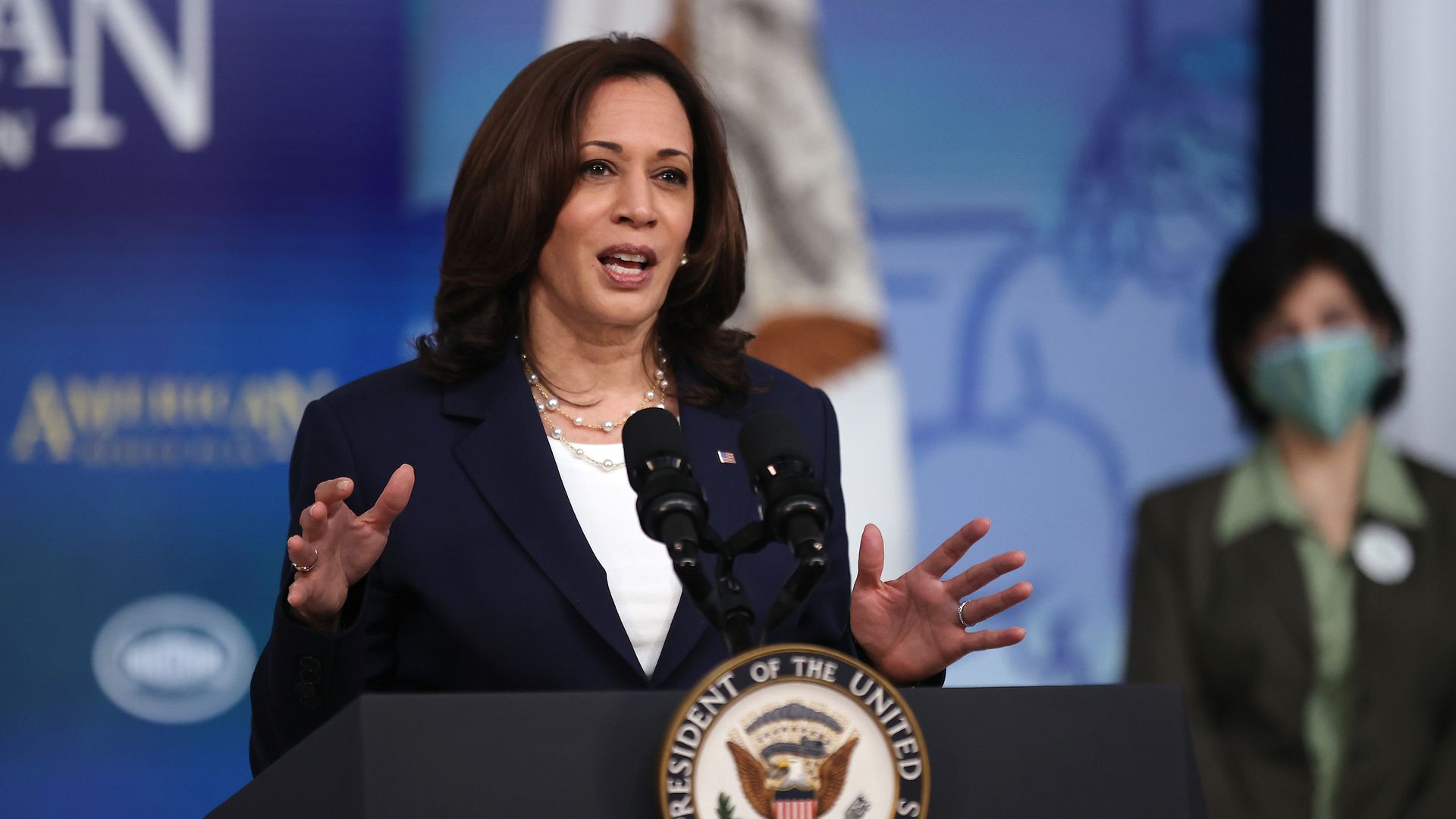 The White House announced Thursday it's releasing $39 billion from the American Rescue Plan "to address the child care crisis caused by COVID-19."
Why it matters: The pandemic has had a devastating impact on the child care industry, with many daycares and other providers forced to close due to low enrollment and the high costs to keep facilities safe and clean.
What they're saying: Vice President Kamala Harris called the funding the "single largest investment in child care in the nation's history."
"For many, many people and many women in particular, child care has often been the prerequisite for their ability to work, and for many others, child care is their work, and that's why in America, child care should be readily available and affordable for all of those who need it," she added.
Details: The $39 billion will be provided through two funds, including $24 billion in funding to help "child care providers to reopen or stay open, provide safe and healthy learning environments, keep workers on payroll, and provide mental health supports for educators and children," the administration said.
The other fund will provide $15 billion "for states to make child care more affordable for more families, increase access to high-quality care for families receiving subsidies," and increase compensation for early childhood workers.
Harris also highlighted the expansion of the Child and Dependent Care Tax Credit, which will allow many families with children under age 13 to receive up to $8,000 towards child care expenses when they file their taxes for 2021.
Go deeper