How a secretive hedge fund is disrupting the venture capital industry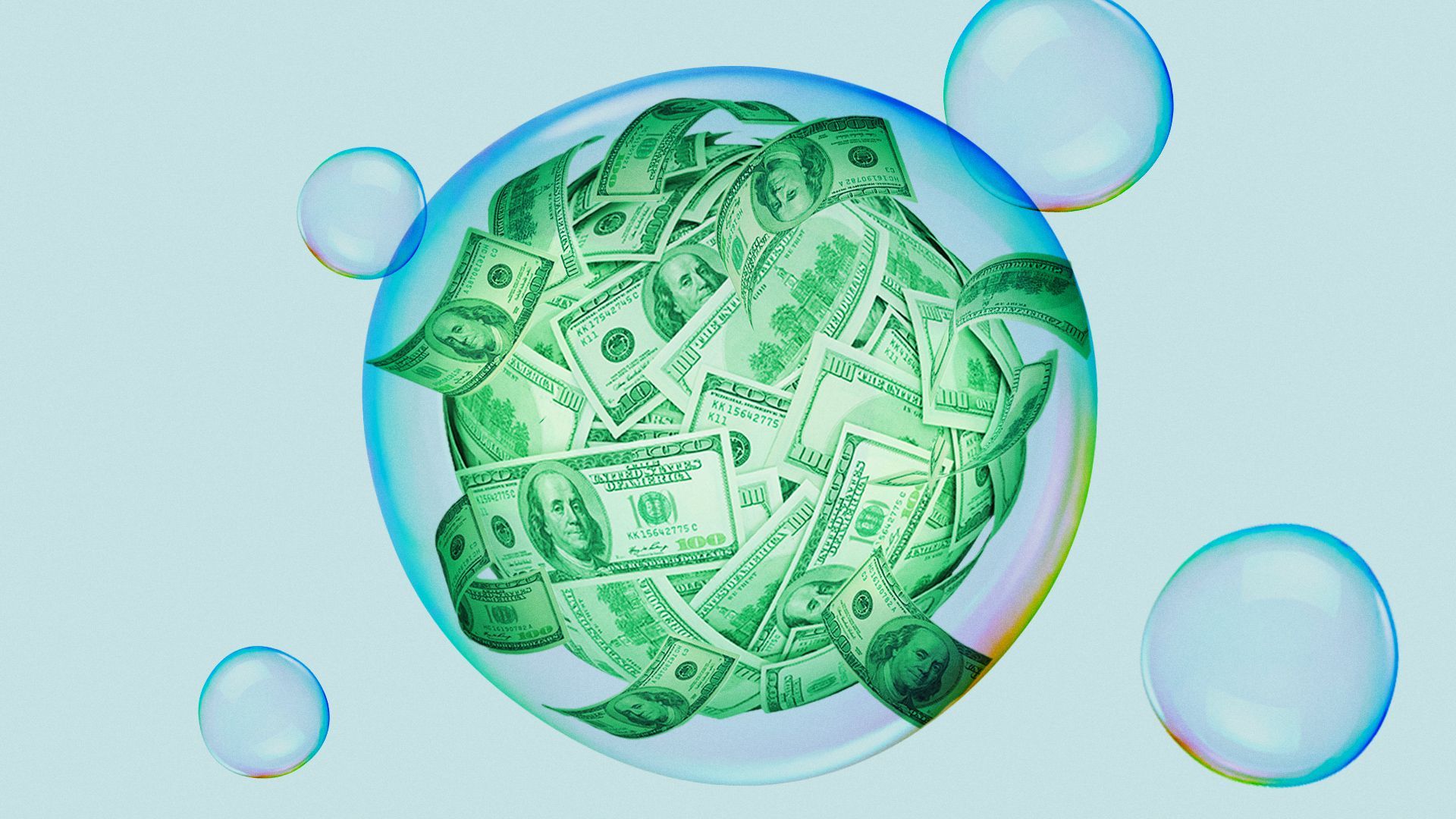 A firm you've probably never heard of is disrupting the surprisingly hidebound venture capital industry and making money as fast as it can.
Why it matters: Tiger Global Management has realized that there's something unique about the current moment in investing, and is seizing the day. Think of it like momentum investing, but with private companies.
The big picture: Tiger is a secretive hedge fund that competes head-to-head with top-tier VCs to invest in the hottest startups while the market tide is lifting nearly all boats.
Everett Randle is a partner at Founders Fund, who has competed directly with Tiger, and he has now written an excellent post detailing their M.O.
How it works: Tiger has a well-deserved reputation in the industry for writing bigger checks, more quickly, at higher valuations, with fewer strings attached, than any big VC. This works because:
As a hedge fund running about $65 billion in total, they find it easier to raise massive funds — their 13th is over $6.6 billion. That in turn means they need to write bigger checks in order to move the needle.
By moving fast, they avoid sitting on their own investors' cash for as long as three years. Even if their per-investment returns are lower, their overall returns can still be higher.
Missing out on a hot deal is a much bigger mistake in VC than overpaying for the same deal. (Tiger itself learned that lesson with Alibaba.) Successful VC investments are never successful because there was haggling over the valuation. So Tiger deliberately overpays — and often shuts out rival VCs in the process.
Tiger doesn't believe that VCs really add much value beyond the cash they invest. So it doesn't take board seats or otherwise interfere with its portfolio companies. That can be refreshing to veteran entrepreneurs.
Tiger can free-ride on the top-tier VCs by effectively outsourcing due diligence to them. If the likes of Sequoia and Kleiner Perkins and Andreessen Horowitz all have term sheets out to a company, Tiger is happy to trust their judgment.
The bottom line: Some VCs, like Union Square Ventures, are fundamentally value investors: They don't like overpaying and fear their investments will fall in value. Tiger is the opposite. So long as the music is playing, they'll be the first on the dance floor.
It's a strategy that has worked extremely well so far.
Go deeper