CDC: 4 in 10 transgender women in major U.S. cities have HIV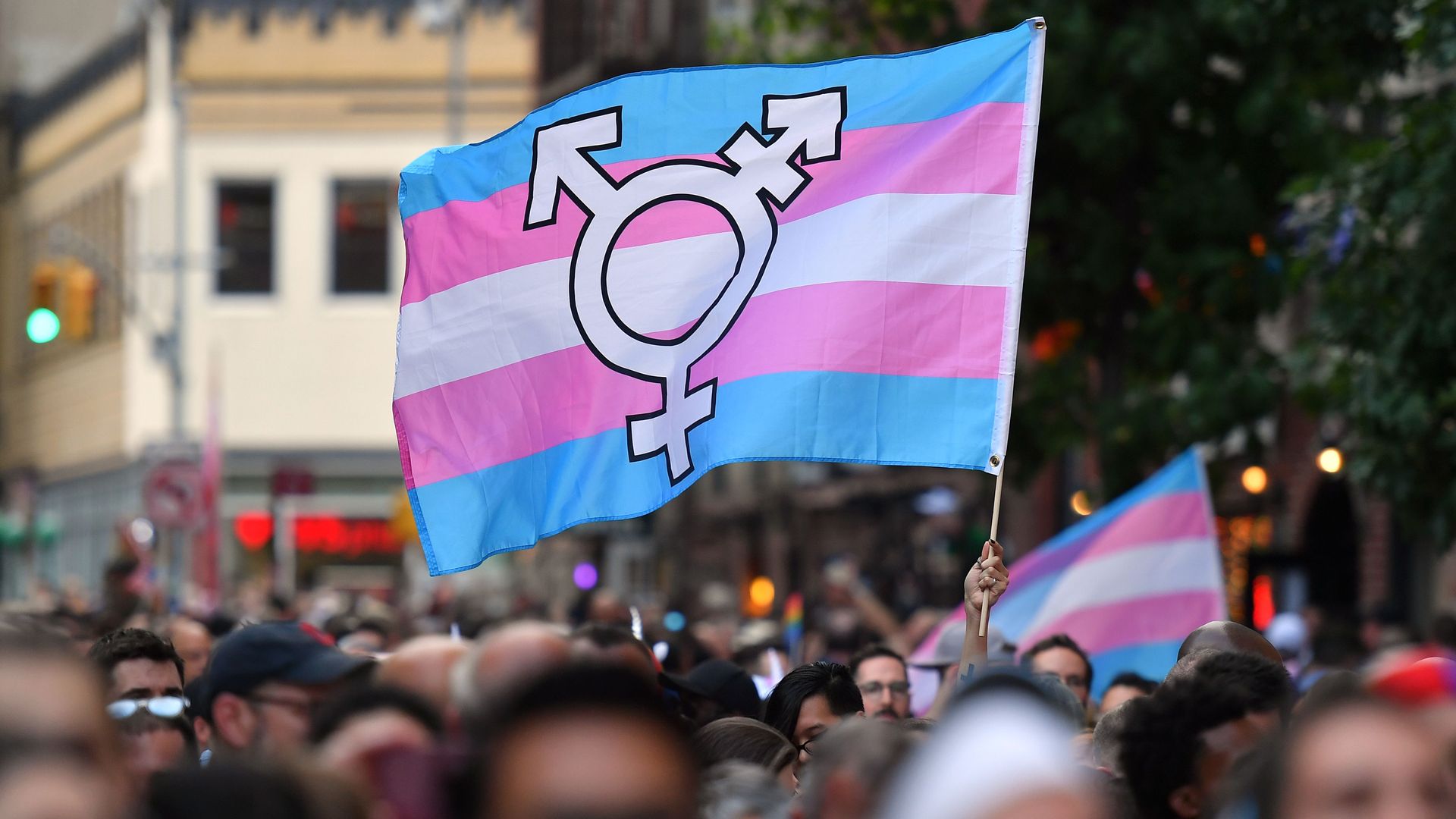 Transgender women in the U.S. are contracting HIV at extremely high rates, as they face poverty, discrimination, and gaps in gender-affirming medical treatment, a new study from the Centers for Disease Control and Prevention finds.
Why it matters: Two-thirds of Black trans women and more than one-third of Hispanic trans women surveyed across seven major cities have HIV, in what the CDC called one of the most comprehensive surveys of trans women in the U.S.
What they found: Interviews conducted in 2019 through early 2020 with 1,608 trans women living in Atlanta, Los Angeles, New Orleans, New York City, Philadelphia, San Francisco, and Seattle found that 42% of respondents with a valid HIV test result had HIV.
63% of participants were living at or below the federal poverty level and 17% had no health insurance.
In the 12 months before the interviews, 42% of participants had experienced homelessness and 17% had been incarcerated.
34% of participants said they had engaged in sex work. Trans women are often overrepresented in sex work — which can increase HIV transmission risk — due to a lack of job opportunities and discrimination.
54% of trans women surveyed experienced verbal abuse or harassment due to their gender identity or presentation. 15% reported being physically forced or verbally threatened to have unwanted sexual contact.
Of note: The CDC's study notes that previous research has found low use of PrEP, a drug that can prevent the transmission of HIV, by trans women may be caused by medical mistrust.
The agency also cites previous research that found access to gender-affirming medical treatment may improve how many trans women are accessing HIV treatment.
What they're saying: "The majority of our HIV interventions have not been tailored to address the needs of trans women — instead, much of our prevention efforts have focused on gay and bisexual men," Randolph Hubach, director of the Sexual Health Research Lab at Oklahoma State University Center for Health Sciences, told Axios.
"These data provide a clear and compelling picture of the severe toll of HIV among transgender women and the social and economic factors — including systemic racism and transphobia — that are contributing to this unacceptable burden," Demetre Daskalakis, the CDC's chief of HIV prevention, said in a statement.
Go deeper