Democrats introduce legislation to expand Supreme Court to 13 justices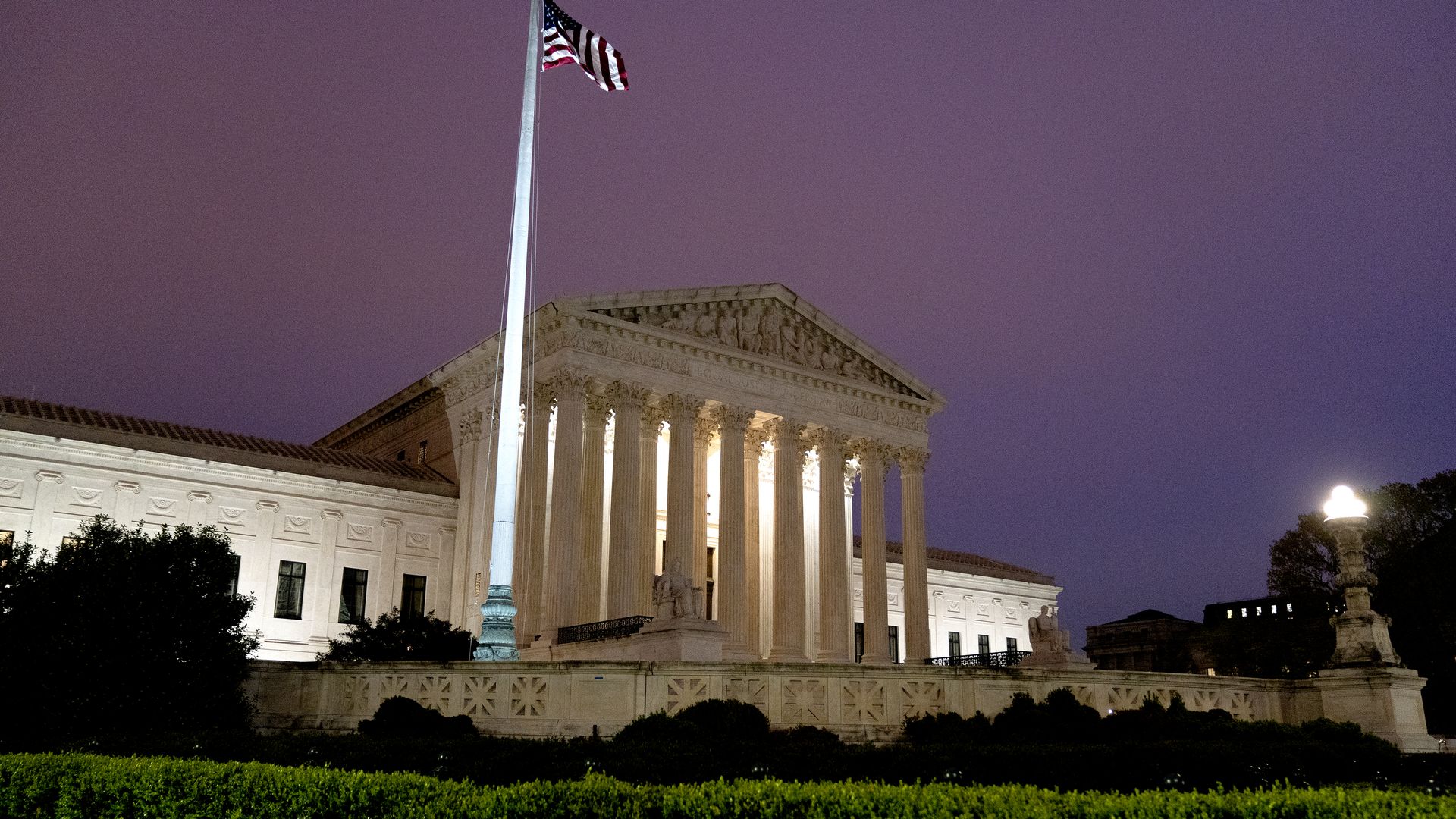 Democratic lawmakers on Thursday introduced a bill in the House to expand the Supreme Court from nine to 13 justices.
Why it matters: The bill would allow President Biden to immediately nominate four people to fill the new seats, reshaping the balance of power on a court that became solidly conservative after three vacancies were filled by former President Trump.
The big picture: Some progressives have pushed for expanding the court after Republicans quickly filled former Justice Ruth Bader Ginsburg's seat during an election year.
Senate Minority Leader Mitch McConnell (R-Ky.) had previously denied a confirmation hearing for former President Obama's nomination to fill a vacancy because it occurred during an election year and Republicans held the Senate.
"Our democracy is under assault, and the Supreme Court has dealt the sharpest blows. To restore power to the people, we must #ExpandTheCourt," tweeted Rep. Mondaire Jones (D-N.Y.), a progressive freshman and co-sponsor of the bill.
Details: The Judiciary Act of 2021 amends a federal law provision to read that the Court will consist of a chief justice "and twelve associate justices, any eight of whom shall constitute a quorum."
It is being introduced by Jones, House Judiciary Chair Jerrold Nadler (D-N.Y.), Rep. Hank Johnson (D-Ga.) in the House, and by Sen. Ed Markey (D-Mass.) in the Senate.
Between the lines: The legislation is unlikely to pass considering the slim majority Democrats hold in the Senate. Key Democratic senators, such as Sen. Joe Manchin (D-W.Va.), do not support packing the court.
Biden has also said he is "not a fan" of increasing the number of seats on the Supreme Court.
Supreme Court Justice Stephen Breyer warned that efforts to expand the court's bench could damage public faith in the institution, stating that Americans rely on "a trust that the court is guided by legal principle, not politics."
What to watch: Biden last week signed an executive order to create a six-month bipartisan commission to study a number of Supreme Court reforms, including expanding the number of seats on the court.
Worth noting: While the U.S. Constitution states that there must be a Supreme Court, it does not specifically state how many justices it should have.
Go deeper