GOP used YouTube to win Latino voters who Democrats ignored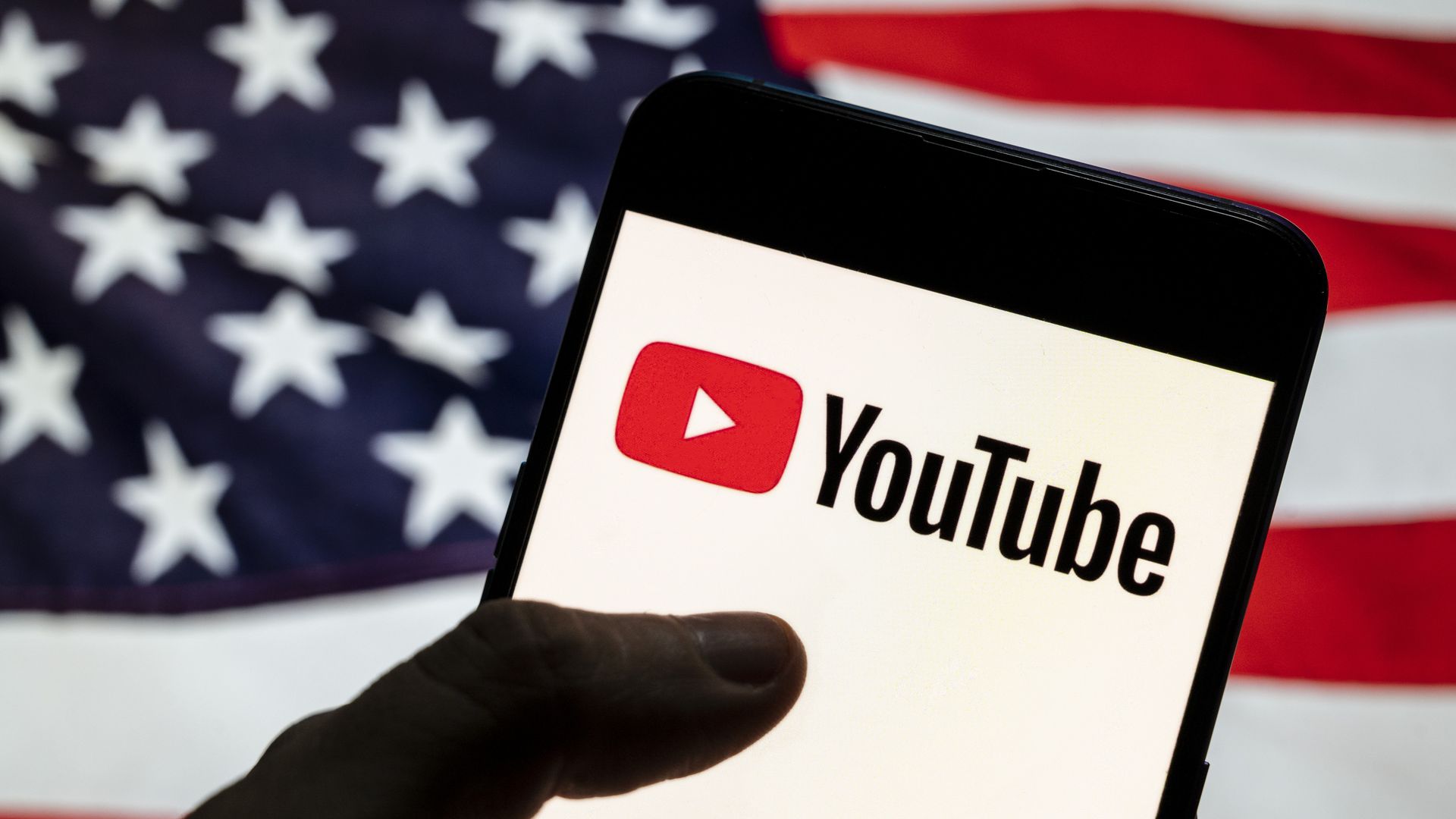 Republicans and conservative groups made inroads via YouTube in 2020 with low-information Latino voters often ignored by Democrats, a deep new analysis of U.S. voters shows.
Why it matters: The percentage of eligible Latino voters is expected to increase in every election, but traditional media isn't necessarily where these new voters are going for crucial information shaping their decisions.
The details: Preliminary findings by research firm Equis, reviewed by Axios, found that YouTube played a major role in convincing Latino voters to support Trump in higher percentages than expected.
The research found that 64% of registered Latino voters — and 74% of Hispanic voters in Florida — got election information from YouTube.
Republicans, organically and through official campaigns, created quick, shareable YouTube bilingual videos that appeared as newscasts, to attack Joe Biden and promote Trump's economic plans. Democrats did not match the intensity.
Heavily Latino precincts in Massachusetts, New Jersey, Wisconsin, Nevada, Texas and Florida shifted toward Trump — by six to 20 percentage points — between 2016 and last November.
The intrigue: On Election Day, the Trump campaign took over the YouTube homepage to promote an ad with mixed-martial artist Jorge Masvidal advocating for Trump.
The son of a Cuban father and Peruvian mother called out Biden for playing "Despacito" by Puerto Rican singer Luis Fonsi featuring Puerto Rican rapper Daddy Yankee on his cell phone at a rally to pander to Latinos.
"The Democrats just think that they're entitled to the Latino vote," he said. "They think that we just have to hand it over to them. That's right. We sure as hell don't."
The Masvidal ad garnered more than 34 million views and was Trump's second-most-watched video of all time.
Other videos tended to focus on economic issues and less on immigration, which hurt Trump in 2016 among Latinos.
Yes, but: Equis' Carlos Odio said many of those targeted videos posted on YouTube purporting to be news analysis coming from Latin America were filled with misinformation.
Some videos falsely accused moderate Democrats like U.S. Rep. Xochitl Torres Small (D-N.M.) of supporting the Green New Deal. She lost her bid for re-election against Republican Yvette Herrell in one of the nation's most Hispanic districts.
Other videos accused Biden of causing an energy crisis and blamed him for alleged election irregularities.
University of Texas-El Paso communications professor Richard D. Pineda said YouTube uses algorithms that target Latinos based on search history.
"All it took was for them to view one political video," he said. "Others would follow."
Between the lines: Mike Madrid, a California Republican strategist and Latino voting trends expert, said three decades of polling has shown that the Latino voters are primarily concerned about economic issues and Republicans used YouTube to tap into that.
Latinos see immigration and racism as systemic issues blamed on both parties, and it's increasingly not a deciding factor, Madrid said.
The bottom line: New Mexico Democratic political consultant Sisto Abeyta said Democrats need to catch up on YouTube and create messages that aren't 10-point policy diatribes, and pay more attention to Mexican Americans in southern New Mexico and South Texas.
"The economic issue has played out here in New Mexico. Many New Mexican Hispanics have begun to vote with their pocketbooks more than ever. "
Go deeper