Pfizer CEO: Booster shot "likely" needed within 12 months of getting fully vaccinated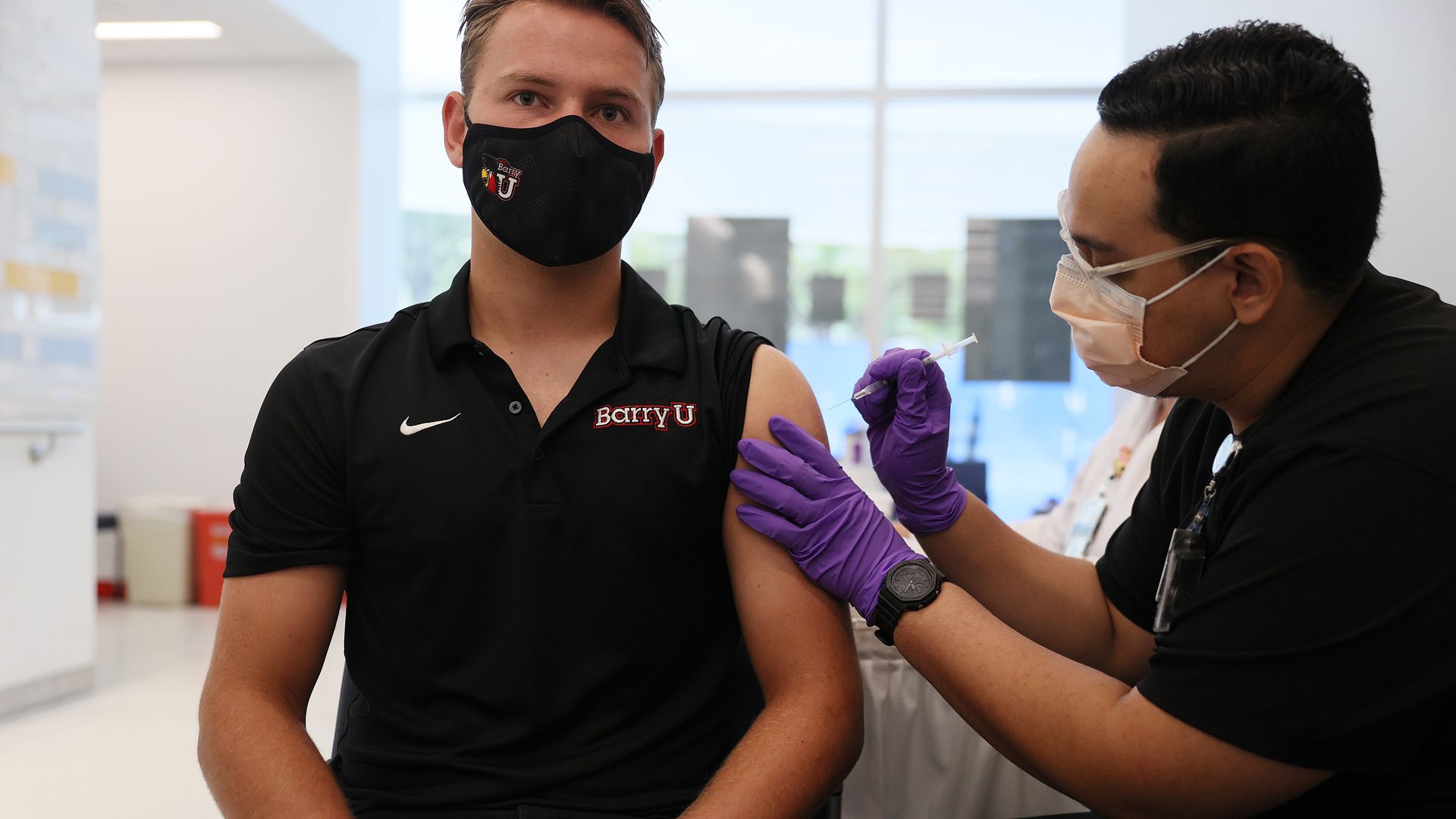 People will "likely" need a third shot of the Pfizer vaccine as a booster within 12 months of being fully vaccinated, Pfizer CEO Albert Bourla told CNBC on Thursday.
Why it matters: COVID-19 vaccine boosters are expected to become a regular part of life for years to come, as variants continue to spread and become dominant strains in some countries.
What he's saying: "It is extremely important to suppress the pool of people that can be susceptible to the virus," he told CNBC's Bertha Coombs.
Bourla also suggested that people may need to be vaccinated annually in order to stay immunized against the virus.
Pfizer announced earlier this month the vaccine was still highly effective up to six months after the second dose. The company continues to study how long protection from the virus lasts.
Go deeper