Pelosi says she doesn't support bill on Supreme Court expansion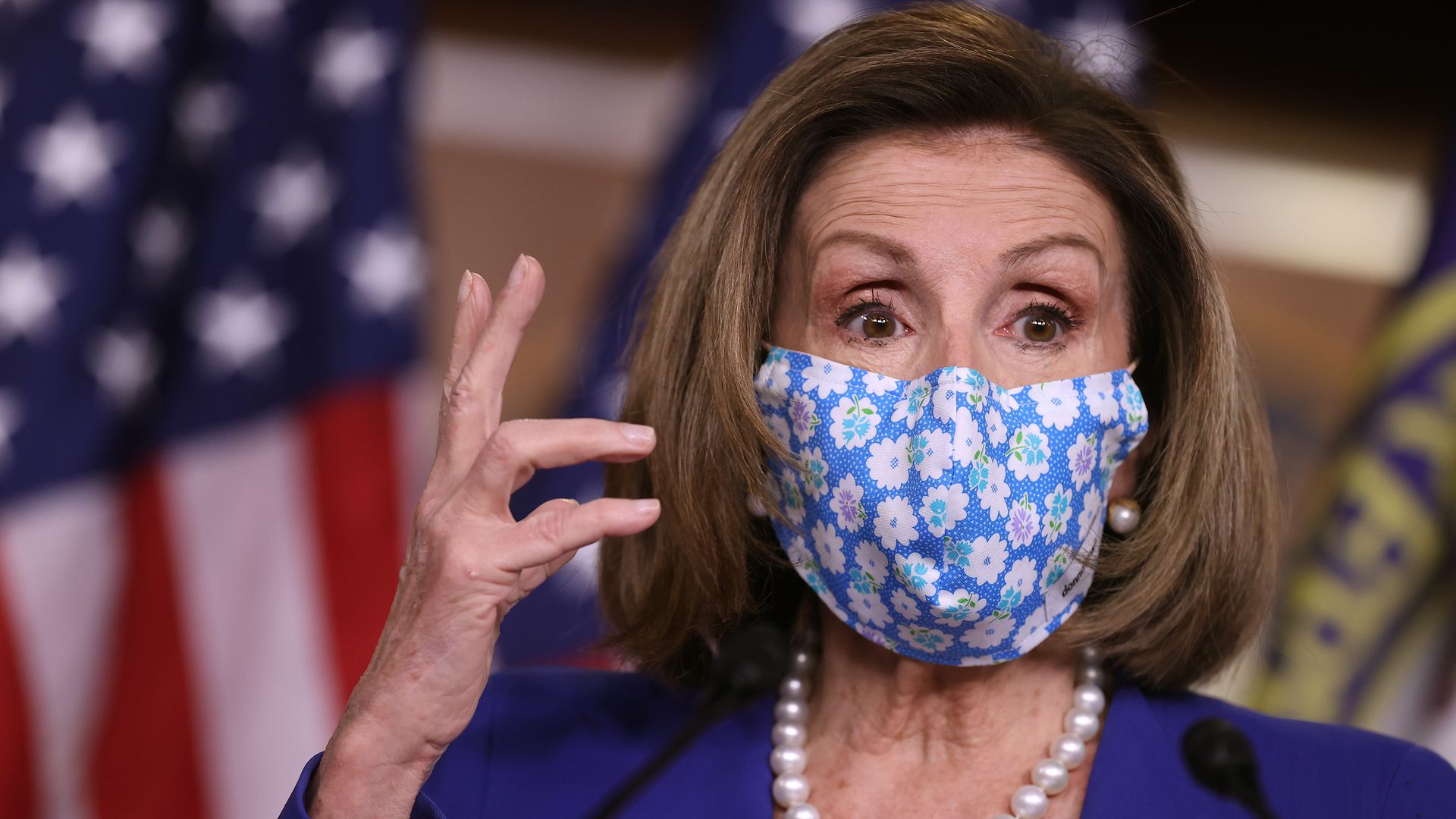 Hours after Democrats introduced a bill that would expand the Supreme Court from 9 to 13 justices, House Speaker Nancy Pelosi (D-Calif.) said that she does not support the bill and will not bring it to the floor.
Driving the news: Speaking at her weekly press briefing on Thursday, Pelosi didn't rule out the possibility of expanding the Supreme Court, but she said she supports President Biden's commission to study the issue.
Flashback: Earlier this month, Biden signed an executive order to create a six-month bipartisan commission to study a number of Supreme Court reforms, including expansion.
What they're saying: "I don't know if that's a good idea or a bad idea. I think it's an idea that should be considered, and I think the president's taking the right approach to have a commission to study such a thing," Pelosi said.
"It's a big step. It's not out of the question. It has been done before, in the history of our country a long time ago."
"[T]he growth of our country, of our challenges in terms of the economy ... might necessitate such a thing. But in answer to your question, I have no plans to bring it to the floor."
Of note: House Judiciary Committee Chair Jerrold Nadler (D-N.Y.), an ally of Pelosi's, is one of the bill's co-sponsors.
Go deeper