Scoop: Mike Pompeo pours cash into new PAC bearing his slogan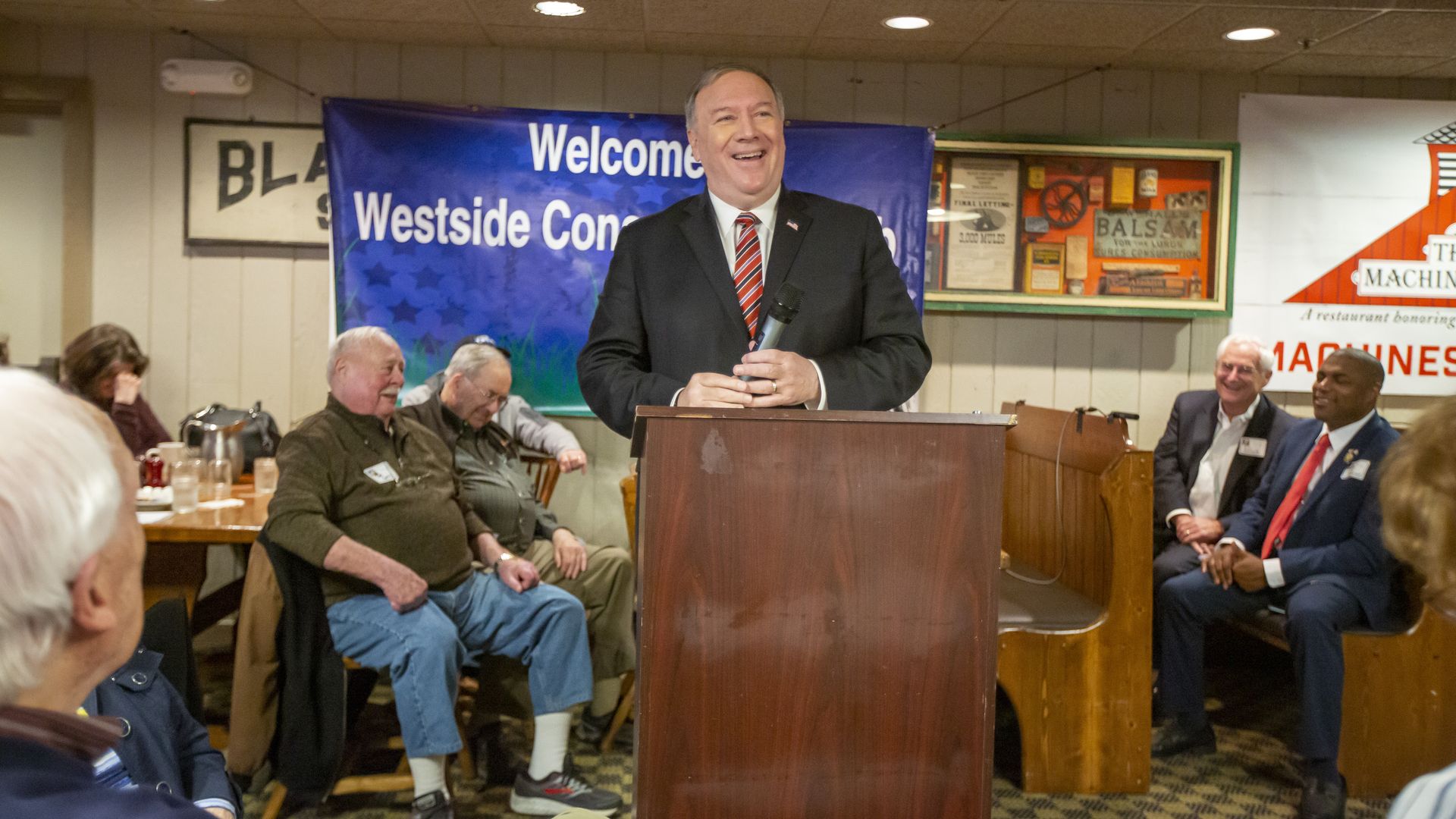 Former Secretary of State Mike Pompeo is pouring money into a new political group amid speculation about a possible 2024 presidential run, records show.
Why it matters: Champion American Values, formed in February, is the same phrase that Pompeo has been using lately including during remarks last month to an influential group of Republicans in Iowa, seen as a clear sign he's considering a 2024 bid.
Between the lines: Pompeo hasn't officially declared his affiliation with the new PAC. But in records posted Thursday, his still-active House campaign committee reported steering $155,000 to the group just two days after it was formed.
Champion American Values uses the same treasurer and Wichita bank as that campaign committee.
Its acronym, CAV PAC, invokes Pompeo's service as an Army cavalry officer.
The big picture: The new PAC is just one of the political and policy endeavors that Pompeo has pursued since he left the State Department.
He recently joined the Hudson Institute, a conservative think tank, and the American Center for Law and Justice, the legal advocacy group run by former Trump attorney Jay Sekulow.
Pompeo also lent his name to a series of email and text message fundraising appeals for the National Republican Congressional Committee.
He booked a prime speaking slot in February at the Conservative Political Action Conference, where he recalled advice his mother once gave him: "Keep championing American values."
What's next: Champion American Values' specific plans aren't yet clear.
A Pompeo spokesperson did not respond to questions from Axios about the new PAC.
Four web domains associated with the group have been registered since February, but none is active yet.
Go deeper