Mexican marines are main suspects in disappearances in Mexico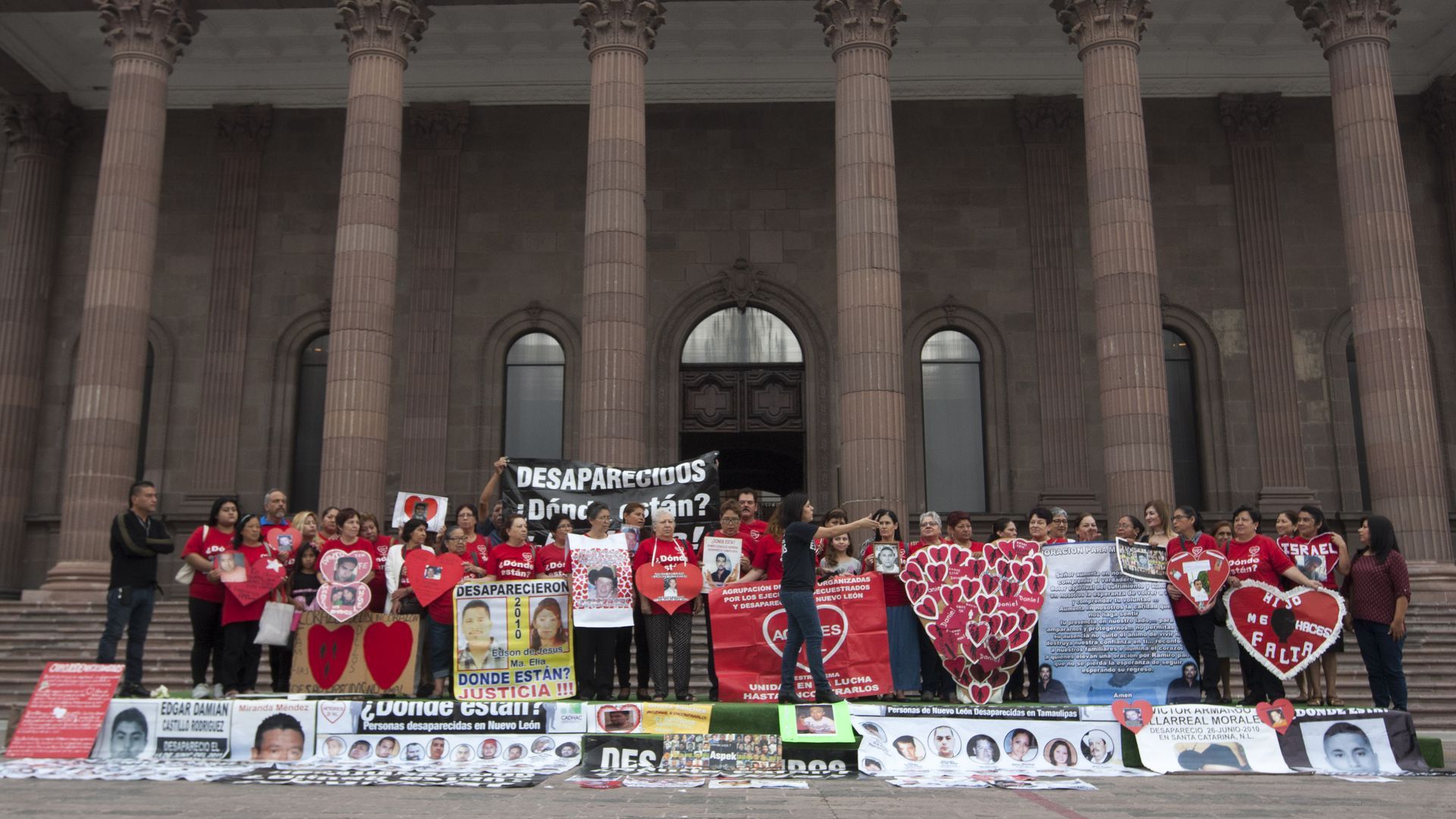 Thirty members of the Mexican navy were turned over to civilian authorities this week to face charges related to forced disappearances in the border city of Nuevo Laredo.
Why it matters: The Mexican marines for years had the mission of combating drug-trafficking and transnational criminal organizations, for which they received U.S. training and financing.
It was during those years that they were accused of over 20 extrajudicial killings and of the forced disappearances of people who did not have any apparent involvement with criminality.
At least 47 men, women and children went missing in 2018, last seen after being dragged away in official vehicles of an elite navy unit. So far only one of the criminal cases filed by family members has made it to court.
Go deeper