House Judiciary Committee advances reparations bill in historic vote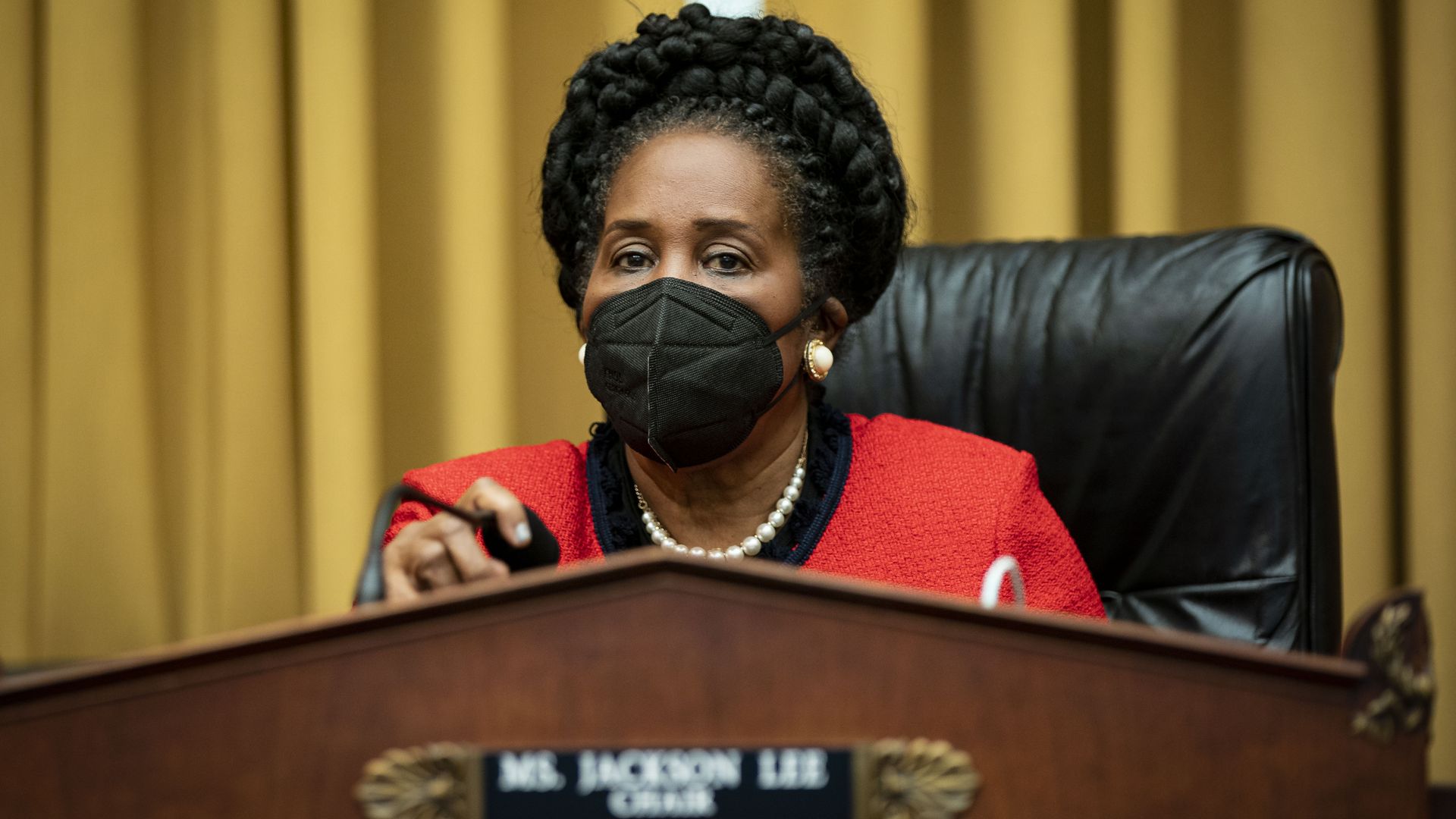 The House Judiciary Committee voted 25 to 17 Wednesday to advance a bill that would create a commission to study reparations for Black Americans who are the descendants of slaves.
Why it matters: "No such bill has ever come this far during Congressional history of the United States," said Rep. Sheila Jackson Lee (D-Texas), who sponsored the bill, per the Washington Post.
The same reparations bill advanced on Wednesday was first introduced in the House in 1989, but never received a committee vote.
The racial justice protests of 2020 have given new wind to the movement to pass reparations legislation, but the bill still faces formidable Republican opposition.
Details: If passed, the bill would create a 13-person commission to "study the effects of slavery and racial discrimination, hold hearings and recommend "appropriate remedies" to Congress," per the Post.
What form these remedies would take is still up for debate. Jackson Lee told the Post that the committee would offer Congress a variety of proposals on how to end economic, health, and educational racial disparities.
President Biden has affirmed his support for a study on reparations and is open to considering potential legislation recommended by the commission, NPR reports.
Yes, but: Republicans remain firmly opposed to the idea of reparations.
"I don't think reparations for something that happened 150 years ago, for whom none of us currently living are responsible, is a good idea," Senate Minority Leader Mitch McConnell said in 2019.
Go deeper