Obama says Biden is right to withdraw troops from Afghanistan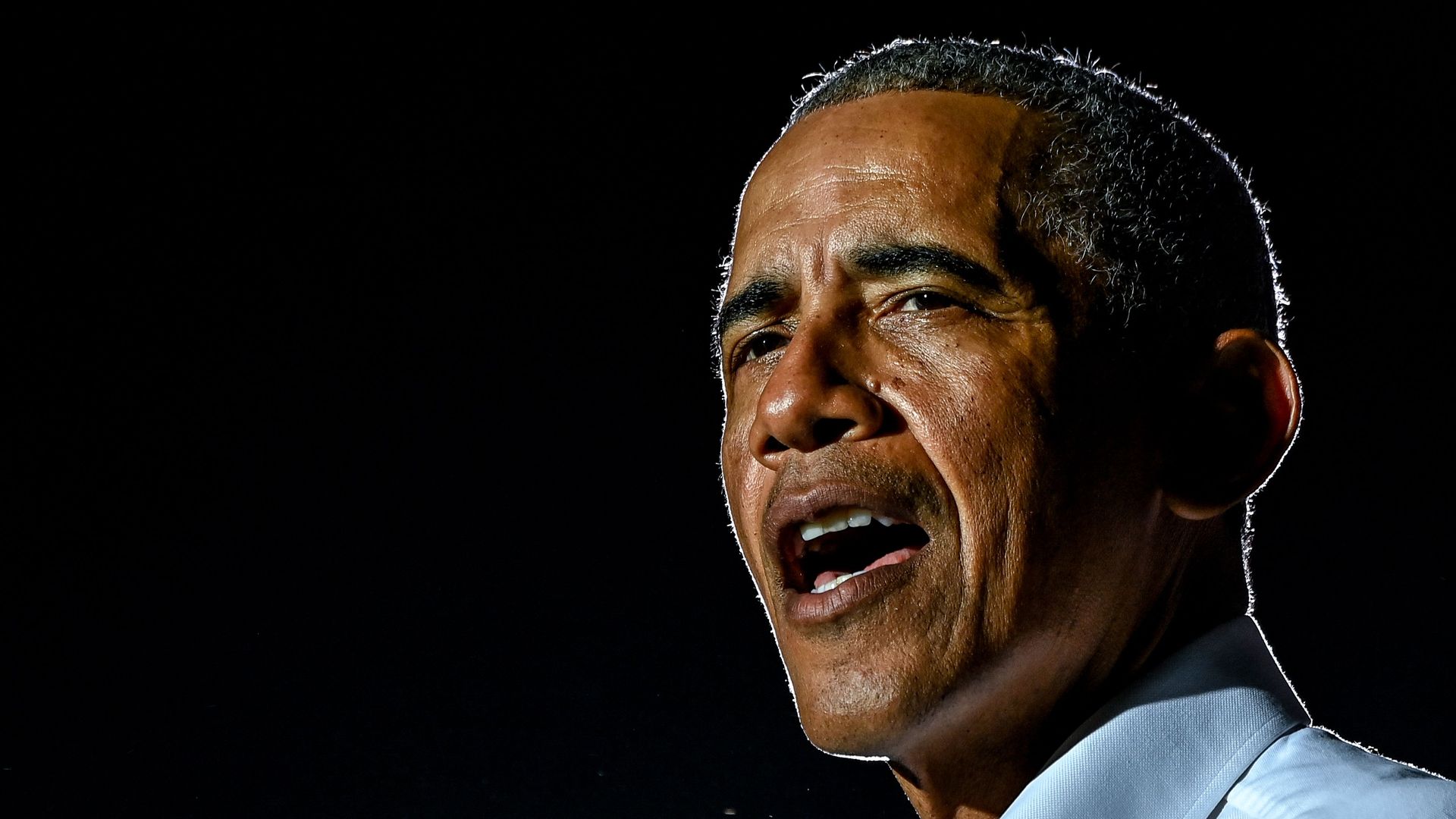 Former President Obama said Wednesday that President Biden "has made the right decision in completing the withdrawal of U.S. forces from Afghanistan," starting May 1.
Why it matters: Lawmakers, and specifically several top Republicans, on Tuesday rallied against Biden's expected plan to pull the U.S. out of the longest war in American history, saying it was too soon and could further destabilize Afghanistan.
What they're saying: "Biden has made the right decision in completing the withdrawal of U.S. forces from Afghanistan," Obama said.
"Today, we should pay tribute to the extraordinary sacrifices of the Americans who have served in our longest war, as well as their families."
"We also honor the allies who served alongside us, and the Afghan people who have suffered so much in pursuit of a better future for their country. It has been a long and arduous struggle in Afghanistan, rooted in our response to the deadliest terrorist attack on the U.S. homeland in our history."
"There will be very difficult challenges and further hardships ahead in Afghanistan, and the U.S. must remain engaged diplomatically and through our development efforts to support the Afghan people, particularly those who have taken extraordinary risks on behalf of human rights."
The big picture: Biden said Wednesday he would not pass the Afghanistan War to a fifth president, adding the U.S. "cannot continue the cycle of extending or expanding our military presence in Afghanistan hoping to create the ideal conditions for our withdrawal, expecting a different result."
Senate Minority Leader Mitch McConnell (R-Ky.) on Tuesday called Biden's withdrawal plan a "grave mistake" and "abdication of American leadership."
Defense Secretary Lloyd Austin said during a NATO press conference Wednesday that the U.S. will continue to fund the Afghan Air Force and pay the salaries of the Afghan security forces.
Of note: Biden spoke with both Obama and former President George W. Bush in separate calls Tuesday about his decision to withdraw from Afghanistan, press secretary Jen Psaki said Wednesday.
Go deeper