GOP Rep. Kevin Brady won't run for re-election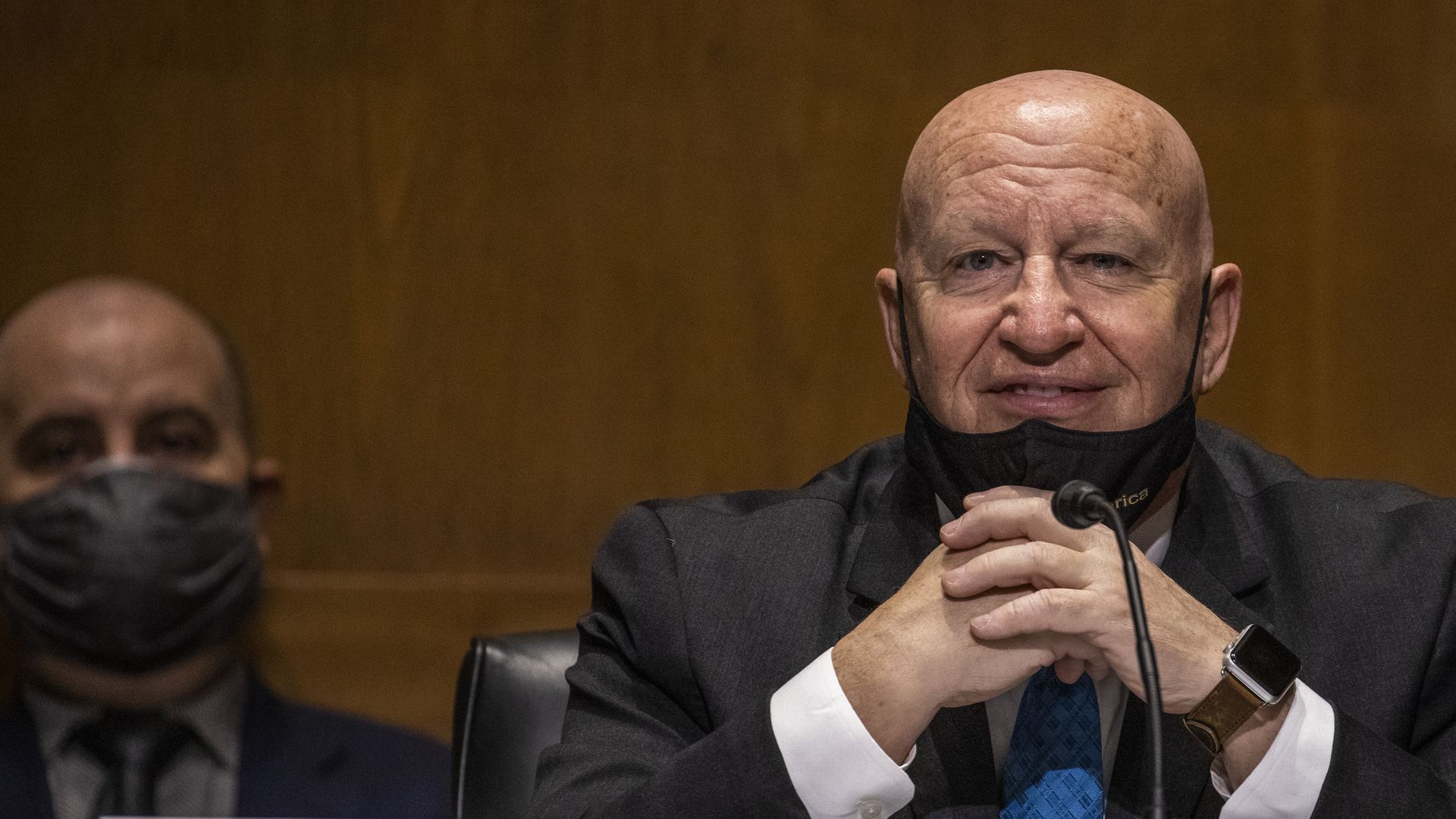 Rep. Kevin Brady (R-Texas) announced Wednesday he will retire from Congress after serving out his term, the Texas Tribune reports.
The big picture: Brady's retirement "underscores a decline in clout over the years for Texas House Republicans and the inevitable rebuilding phase through which the Texas GOP delegation is undergoing," the Tribune writes.
Brady is the second Texas Congress member to announce plans to retire. Democratic Rep. Filemon Vela said last month he will leave Congress after this term.
Career highlights: Brady was first elected in 1996 and represents a deep-red district in Texas that he won with 72% of the vote in 2020. He has served in Congress for over two decades.
In 2008, he was one of 24 Republicans to vote yes on impeaching President Bush. Later, as chair of Ways and Means, he opposed a resolution to request tax returns from President Trump.
He also played a key role in crafting the 2017 GOP tax cuts as the top Republican on the powerful House Ways and Means Committee.
What he's saying: This term, my 13th, will be my last," Brady wrote on Twitter Wednesday. "It's a remarkable privilege to work for #TX08 in the U.S. House of Representatives. I set out to give my constituents the representation they deserve, the effectiveness they want and the economic freedom they need. I hope I delivered."
He added: "I am optimistic about our country, because I have faith in our people. I've seen up close how remarkable you are, and while I am leaving Congress I am excited about our future. God Bless Texas, and God Bless the United States of America."
Go deeper