Medical examiner for defense says Floyd died of cardiac arrhythmia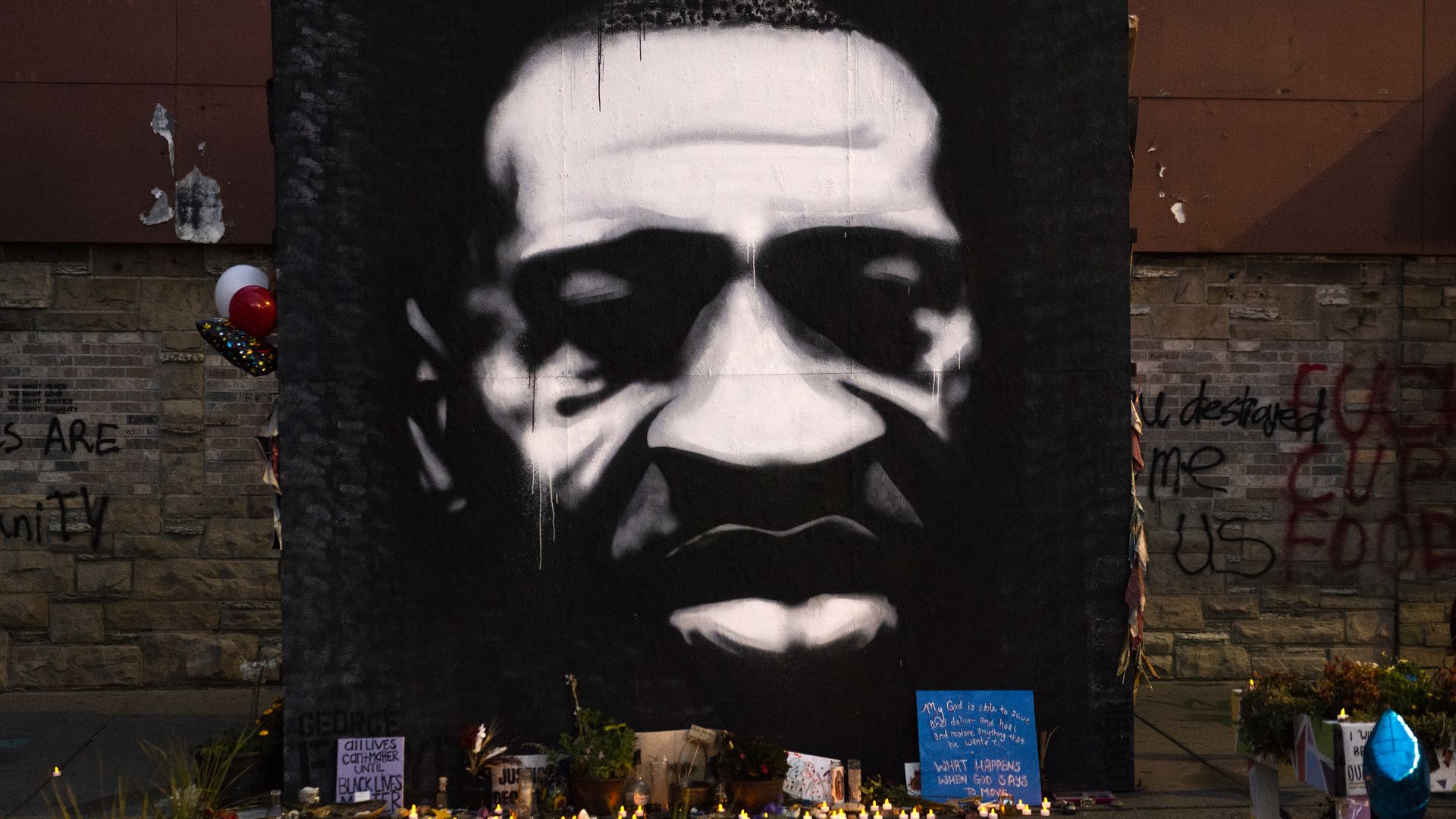 Maryland's former chief medical examiner testified Wednesday that George Floyd died of a cardiac arrhythmia brought on by underlying heart disease and exacerbated by his previous drug use as well as possible carbon monoxide poisoning.
Why it matters: David Fowler's testimony for the defense at former officer Derek Chauvin's murder trial sought to counter the prosecution's expert witnesses who said that Floyd died due to loss or deprivation of oxygen caused by the neck restraint placed on him by the police, and not from his underlying health conditions or drug use.
Fowler said he would classify the manner of death as "undetermined," rather than homicide as the county's chief medical examiner previously ruled.
The big picture: Fowler and the defense dove into the medical minutiae of Floyd's heart condition, the effects of his drug use including fentanyl and methamphetamine, and for the first time mentioned carbon monoxide poisoning from auto exhaust as a possible contributing factor in Floyd's death.
What he's saying: Fowler, a retired forensic pathologist, described Floyd's principal cause of death as "cardiac arrhythmia due to heart disease during restraint."
"Mr. Floyd's heart was enlarged," Fowler said, explaining that such a condition requires a greater supply of oxygen and that heart size may be indicative of hypertension, which Floyd had.
Fowler also noted that Floyd's drug use put him at increased risk of a sudden heart rhythm problem and lowered his system's oxygen saturation.
"His face was facing towards the vehicle, towards the rear of the vehicle," Fowler said, noting that carbon monoxide could have been a contributing factor in Floyd's death by additionally decreasing oxygen saturation. He did note that Floyd's blood was never tested for carbon monoxide.
"The bottom line is, moving air in and out, and speaking and making noise is very good evidence that the airway was not closed," Fowler said.
What's more: Fowler also attempted to throw doubt on the prosecution's argument that Floyd's death was caused by the police restraint he was held in.
"Fowler said the prone position alone does not affect a person's ability to breathe — testimony that contradicts other witnesses who said the position Floyd was in was inherently dangerous," AP writes.
Go deeper