Hundreds of corporations sign statement opposing restrictive voting bills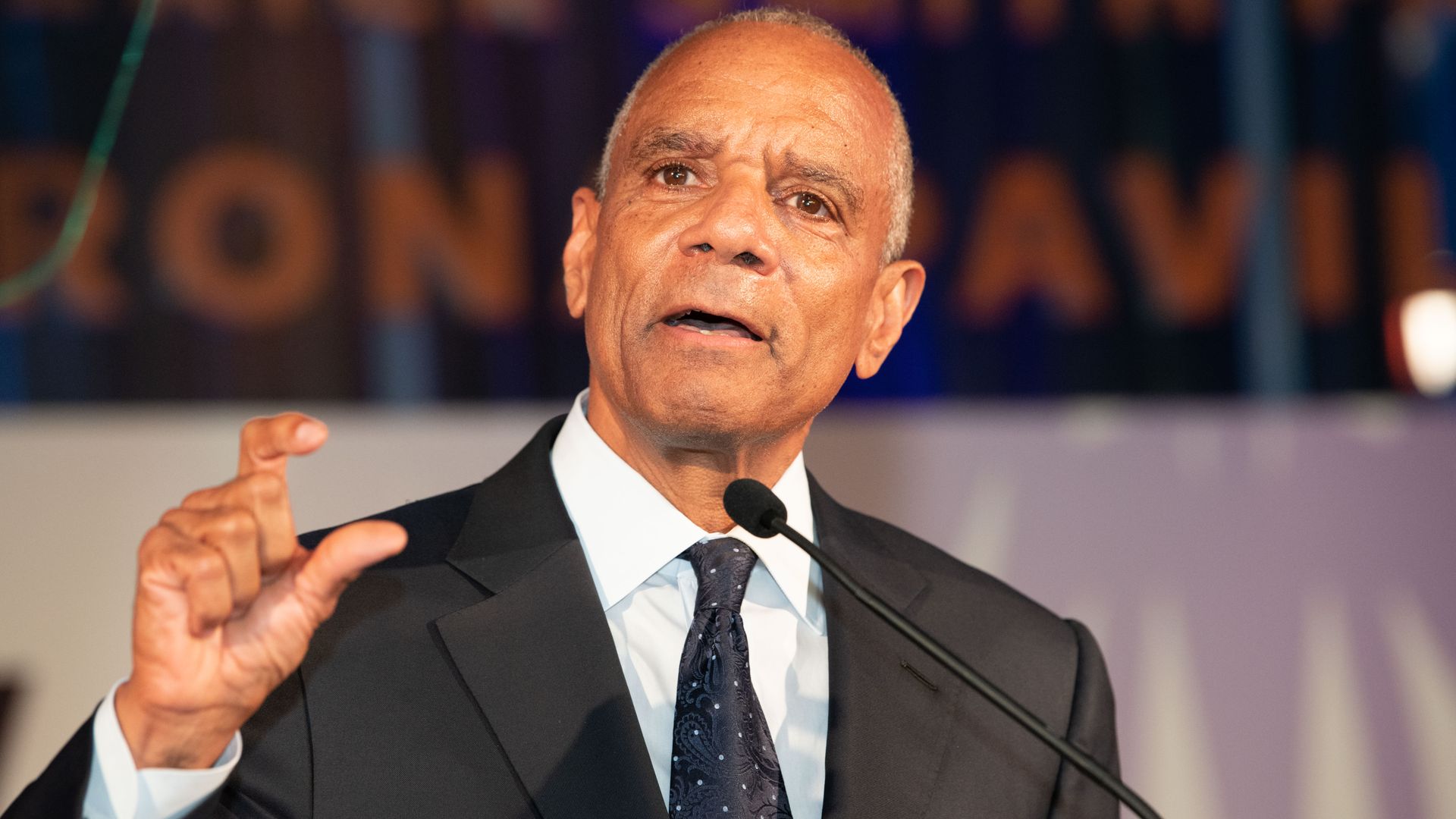 Hundreds of companies and executives released a letter on Wednesday condemning legislation that restricts "any eligible voter from having an equal and fair opportunity to cast a ballot," per the New York Times.
Why it matters: It's the most concerted action yet by big business in opposition to GOP-sponsored bills at the state level that limit mail-in ballots, implement new voter ID requirements and slash registration options, among other measures.
Critics say the restrictions will disproportionately impact voters of color.
Advocates of the bills have said they will secure the vote, and in some instances have cited former President Trump's baseless allegations of voter fraud in the 2020 elections.
The signatories of the letter, which will appear in advertisements taking up two full pages in Wednesday's New York Times and Washington Post, include General Motors, Netflix, Starbucks, Amazon, BlackRock, Google and Berkshire Hathaway CEO Warren Buffett, among others.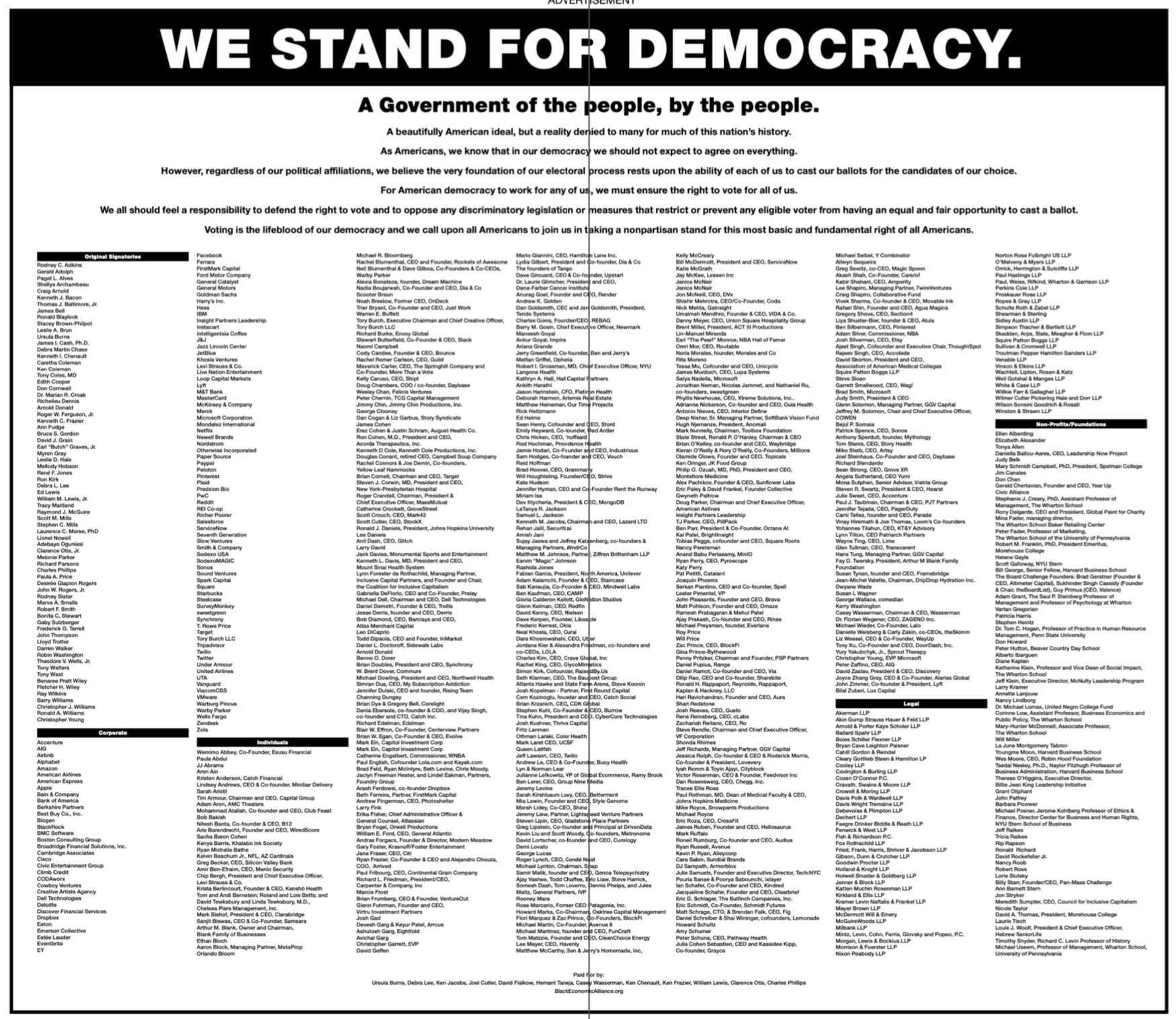 The statement was organized by former American Express CEO Kenneth Chenault and Merck CEO Kenneth Frazier, who last month led 72 Black executives in demanding corporate America speak out in the wake of Georgia's new voting restriction.
Their open letter helped spur an outpouring of condemnation from corporations ranging from Georgia-based Delta Air Lines and Coca Cola to Facebook, Apple, Microsoft and Google, though not all of those companies signed onto Wednesday's statement.
Chenault and Frazier took part in a historic Zoom summit Saturday, where more than 90 business leaders discussed how to respond to the bills.
What they're saying: "Throughout our history, corporations have spoken up on different issues," Chenault told the Times. "It's absolutely the responsibility of companies to speak up, particularly on something as fundamental as the right to vote."
The statement does not refer to bills in specific states, but opposes "any discriminatory legislation or measures that restrict or prevent any eligible voter from having an equal and fair opportunity to cast a ballot."
"These are not political issues. These are the issues that we were taught in civics," Frazier told the Times.
The other side: A leading conservative group is targeting the business community with a seven-figure ad buy on CNBC and local TV defending Georgia's new voting law from its corporate critics, as Axios reported on Tuesday.
Republicans like Sen. Marco Rubio (R-Fla.) have decried the companies speaking out as "woke corporate hypocrites," and Senate Minority Leader Mitch McConnell has called for executives to "stay out of politics."
Go deeper: The CEO job now includes political activism
Go deeper