CDC: Vacant middle seats on airplanes can reduce COVID-19 spread by up to 57%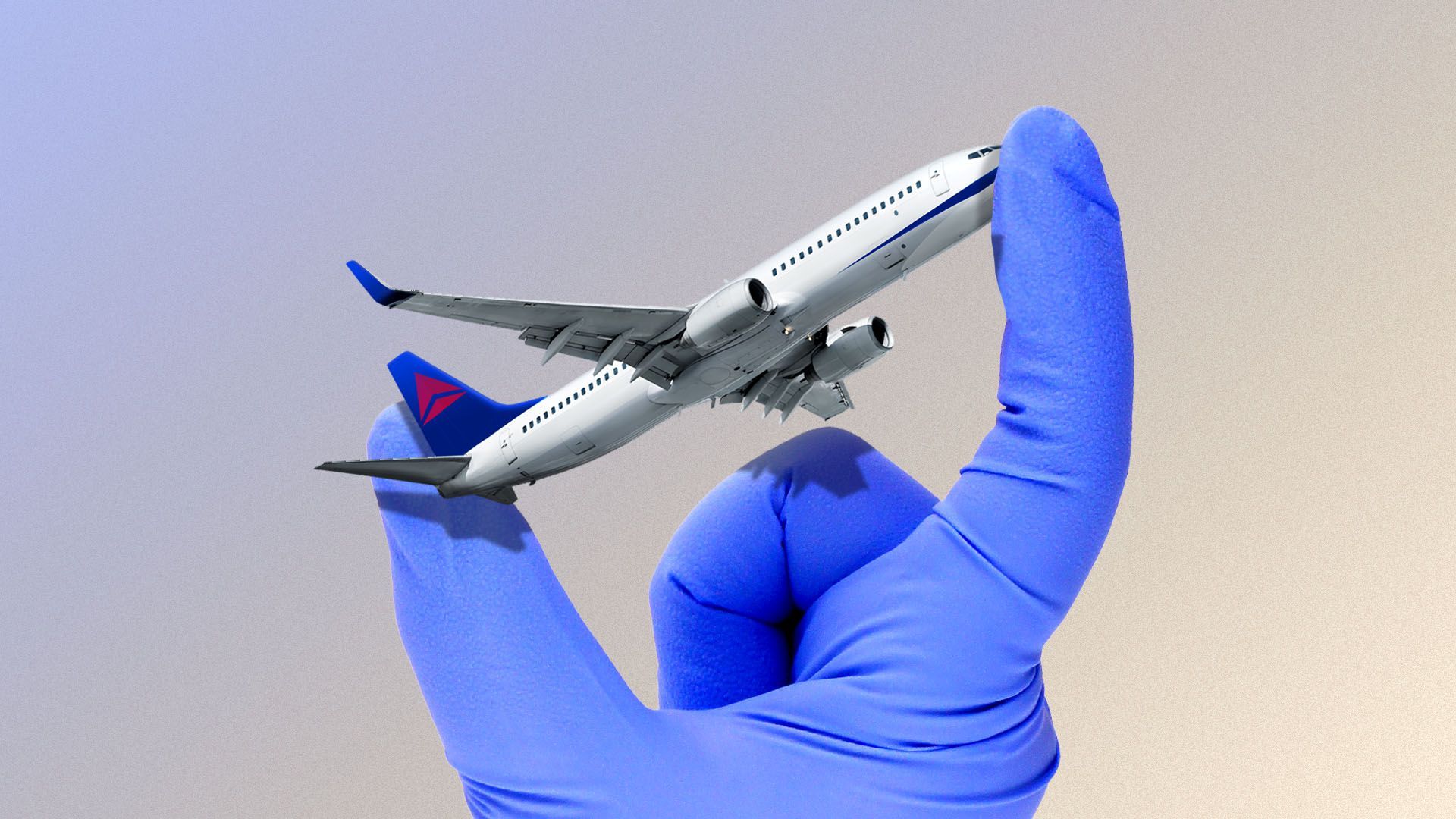 Keeping middle seats empty on single or twin-aisle airplanes can reduce the spread of the coronavirus from 23% to 57%, according to a study out Wednesday from the Centers for Disease Control and Prevention.
Why it matters: Delta will be the final U.S. airline to start filling middle seats again on May 1. The company says increased vaccinations and consumer confidence have lowered risks to unblocking middle seats.
What they found: The CDC and Kansas State University researchers used lab modeling to find that the risk of coronavirus exposure dropped between 23% and 57% if middle seats were blocked, compared to the risk when sitting in a fully occupied airplane.
A single passenger in the same row and two seats away from a person who tested positive for the coronavirus would be 23% less likely to be exposed to the virus.
With blocked middle seats, the spread of the coronavirus would be reduced by 57% across a three-row section with a mix of infected and uninfected passengers.
The bottom line: While all major U.S. airlines are requiring passengers to wear face masks, the study finds that masking and social distancing combined are more protective than either by itself.
Go deeper