Companies struggle to manage on-demand workforces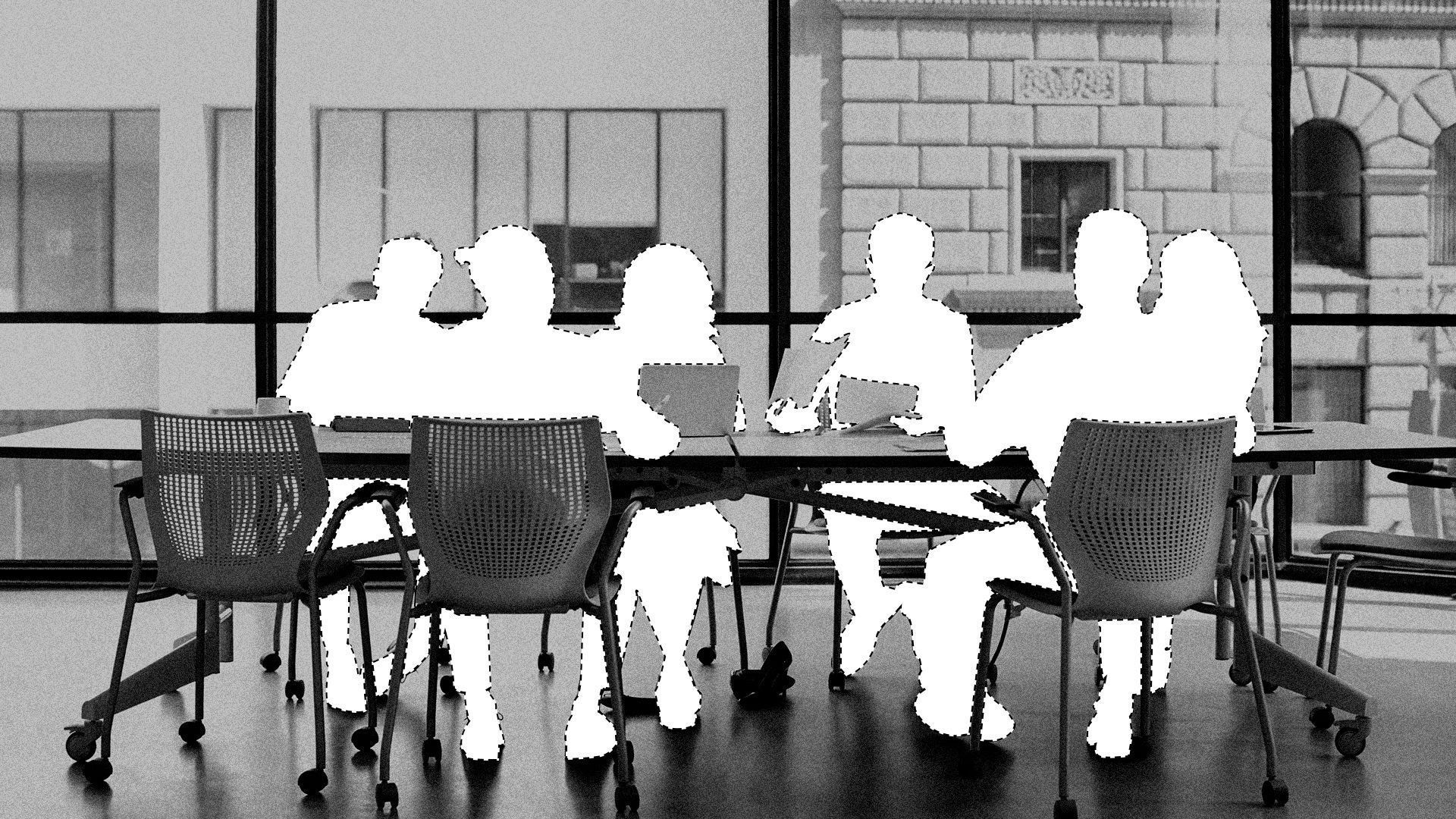 A new report explores the challenges of managing "workforce ecosystems" increasingly made up of non-permanent employees.
The big picture: The emergence of new labor-sharing platforms, the push to cut costs, and workers' own preferences all drive the emergence of a distributed workforce — and companies need to adjust their management strategies.
By the numbers: In a survey by Deloitte and MIT Sloan Management Review of more than 5,000 corporate professionals and leaders from around the world, 87% of managers reported that they consider non-permanent workers — like contractors, gig workers and even bots — to be part of their workforce.
A third of respondents say they expect to rely more on non-permanent workers over the next 18–24 months, and more than half say they'll use online platforms to access external talent.
"We're seeing the total workforce that an organization engages to do work on their behalf as part a 'workforce ecosystem,'" says Robin Jones, U.S. workforce transformation leader at Deloitte.
Of note: While it's easy to think of gig workers as the corporate equivalent of second-class citizens, "there's a greater focus on really high-cost, high-skill occupations like data scientists" among the extended workforce, says Balaji Bondili, head of Deloitte Pixel.
The catch: Only 28% of those surveyed say they are sufficiently prepared to manage that new ecosystem.
What to watch: How companies shift their talent management structure to compensate for a much more varied workforce ecosystem.
"If organizations can literally rewire themselves to create a more personalized experience while continuing the trajectory of work productivity and output, that is going to be the holy grail," Jones says.
Go deeper