Wall Street banks pivot from pandemic to boom times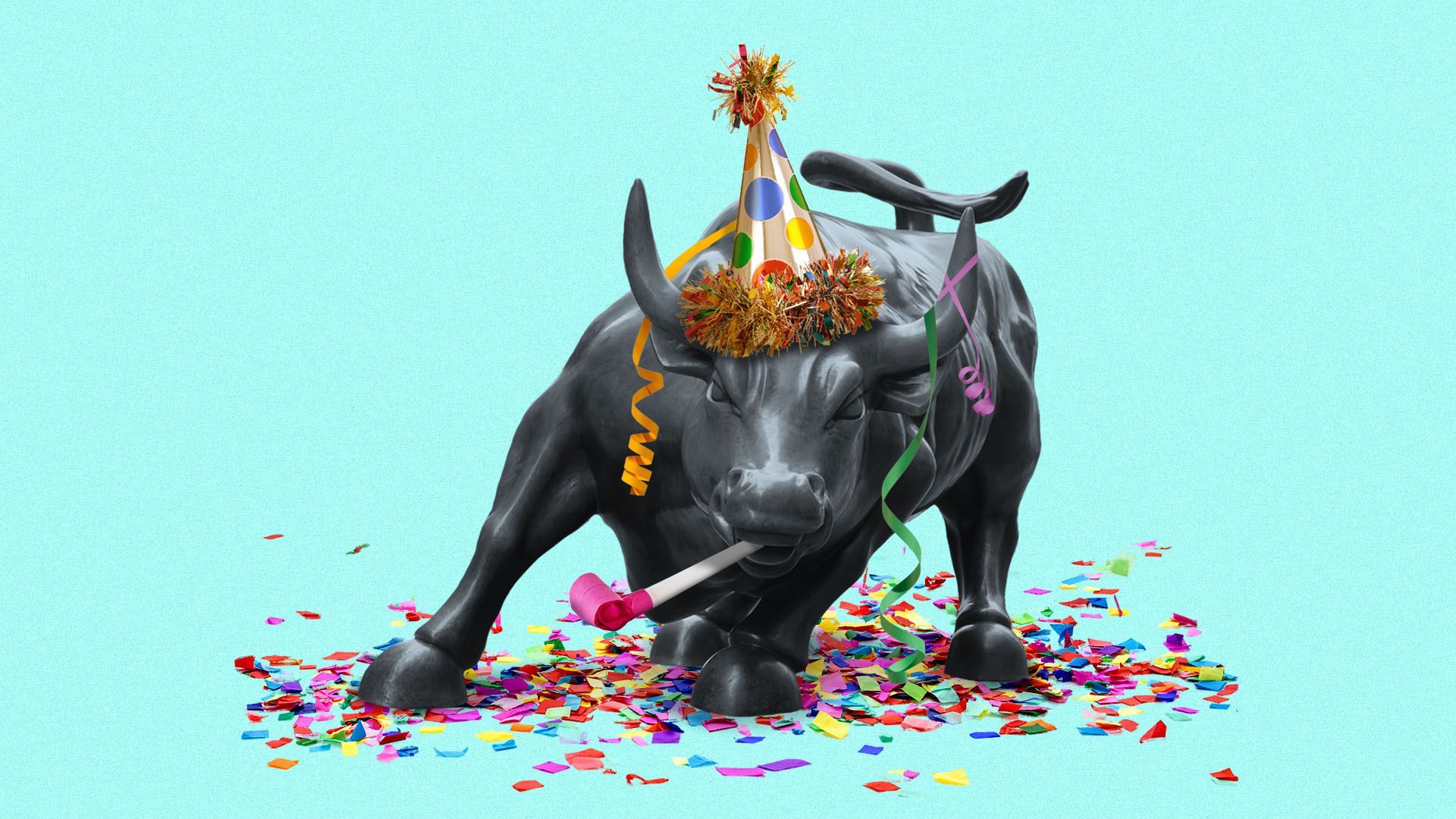 Look no further than the flood of bank earnings out today for evidence the pandemic crisis is long over on Wall Street.
Why it matters: Banks are riding high — helped by wild activity in deals and the stock market — as the worst of the pandemic's economic impact sits in the rearview mirror.
The clearest sign: Banks set aside billions of dollars' worth of rainy day funds for potential bad loans when COVID-19 hit.
They were too pessimistic. Now that money is going back in the coffers at the quickest pace yet at JPMorgan and Wells Fargo.
At Goldman Sachs: Average balances in its prime brokerage business — the one that services hedge funds and worked with the now blown-up Archegos Capital — hit a record high.
At JPMorgan: "We're buying back stock because our cup runneth over. ... We're holding a tremendous amount of money and we really have no option right now," CEO Jamie Dimon told analysts today.
Catch up quick … 
Investment banking boomed, helped by the SPAC-a-palooza. Here JPMorgan raked in record fees, while Goldman's revenue exceeded expectations by $1 billion.
Trading desks soared on the back of the market mania. Goldman says revenue here jumped almost 50% from a year earlier.
Consumer-related segments were also strong. Spending across JPMorgan's consumer business — like on its debit cards — returned to pre-pandemic levels. It's a similar story at Wells Fargo. 
What to watch: Businesses and consumers are still taking out loans at a snail's pace. Loans fell 4% from a year earlier at JPMorgan. Wells Fargo called out tepid loan demand and low-interest rates as a headwind.
What's happening: Cash (for some) is plentiful, creating less demand. Others might still be too skittish about what's ahead to take on more debt.
"We're gonna know when the crisis is over when people start borrowing again and when that borrowing ends up showing up in loans," Jesse Rosenthal, a bank analyst at CreditSights, tells Axios.
What's next: More from big banks.
Bank of America and Citigroup earnings are on deck Thursday, followed by Morgan Stanley on Friday.
Go deeper