White House issues first-ever proclamation on Black maternal health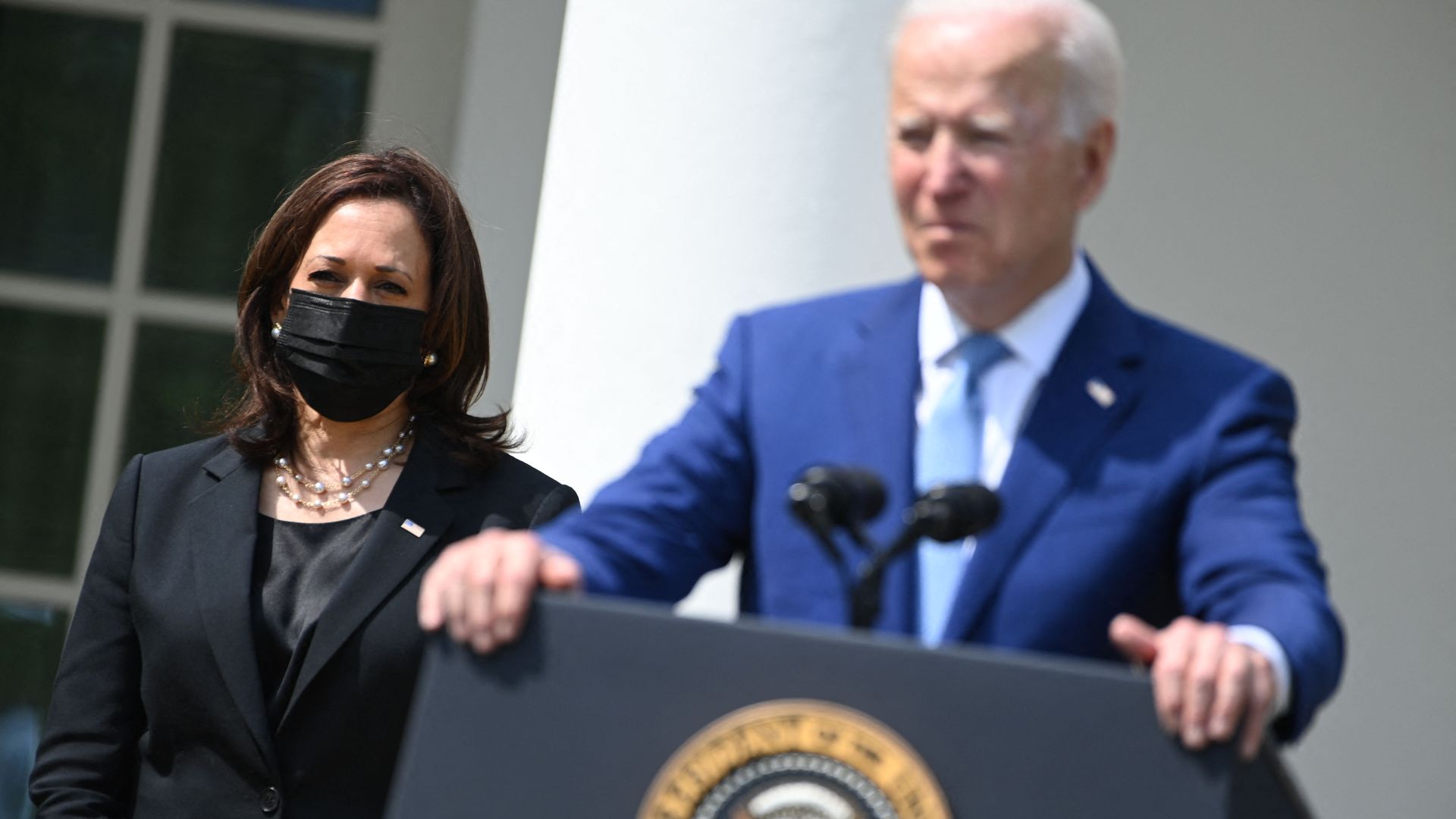 The White House on Tuesday issued its first-ever presidential proclamation marking Black Maternal Health Week as part of an effort to highlight racial gaps in pregnancy and childbirth-related deaths.
Why it matters: The U.S. retains the highest maternal mortality rates in the developed world, largely due to high mortality rates among Black mothers, according to research by Commonwealth Fund. Black women in the U.S. are 2.5 times more likely to die from pregnancy-related complications than white women.
What they're saying: "Black women in our country are facing a maternal health crisis," Vice President Kamala Harris said at a Tuesday roundtable event. "We know the primary reasons why: systemic racial inequities and implicit bias."
"I've heard many stories — stories of women who are experiencing postpartum depression, only to be dismissed. Stories of women telling their doctors they were experiencing pain, only to be ignored."
"Stories of women who could not hold their newborn baby because that child had to be on life support or receive a blood transfusion after blood transfusion after blood transfusion."
"Black women deserve to be heard. ... And like all people, they must be treated with dignity."
The administration said it has taken initial actions to help reduce maternal mortality and morbidity, including:
Investing $200 million to implement implicit bias training and create state pregnancy medical home programs, among other things.
Increasing funding for the Health and Human Services' Office for Civil Rights by 24%, to $47.9 million "to ensure protection of civil rights in health care."
Providing $340 million, an increase of 18.7%, to the Title X Family Planning program in an effort to improve access to reproductive and preventive health services.
Offering states the option to extend postpartum coverage to one year instead of the 60-day minimum through a Medicaid waiver that provides an easier process for states.
Go deeper