Taliban to boycott peace talks until U.S. leaves Afghanistan: spokesman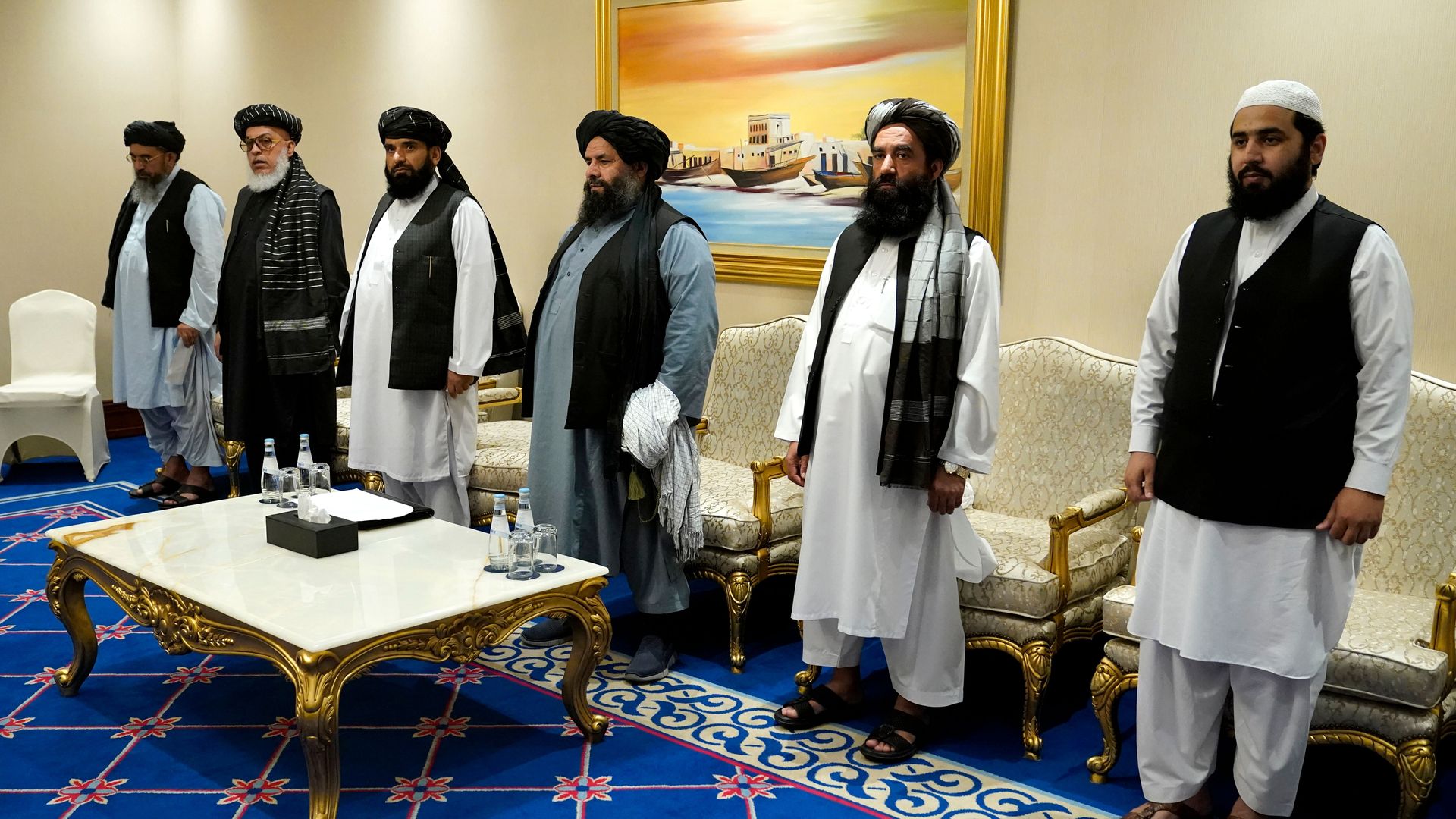 The Taliban will not attend "any conference that shall make decisions about Afghanistan" until "all foreign forces completely withdraw," a spokesperson for the group tweeted on Tuesday.
Why it matters: That's an explicit rejection of an upcoming peace conference in Istanbul. It also follows President Biden's announcement that the U.S. will withdraw its troops by Sept. 11, but miss a deadline to do so by May 1.
The UN said Tuesday that the Istanbul conference would take place April 24–May 4 and aim to help the Taliban and Afghan government move toward a "just and durable political settlement."
The Taliban, closer than ever to its goal of outlasting the U.S. presence in Afghanistan, seems to be suggesting that any such efforts will be on hold until all U.S. troops are withdrawn.
Flashback: The Trump administration reached a deal with the Taliban last year that called for a full U.S. withdrawal by May 1. As of now, there are around 10,000 NATO troops in the country, of which roughly 3,500 are American.
What they're saying: A senior administration official told reporters on Tuesday that the Sept. 11 deadline was "not conditions-based," meaning the U.S. would exit regardless of the military and political circumstances.
In the meantime, the official said, the U.S. would put "the full weight of our government behind diplomatic efforts to reach a peace agreement between the Taliban and the Afghan government."
"But what we will not do is use our troops as bargaining chips in that process," the official added.
Go deeper