New York to replace today's J&J vaccine appointments with Pfizer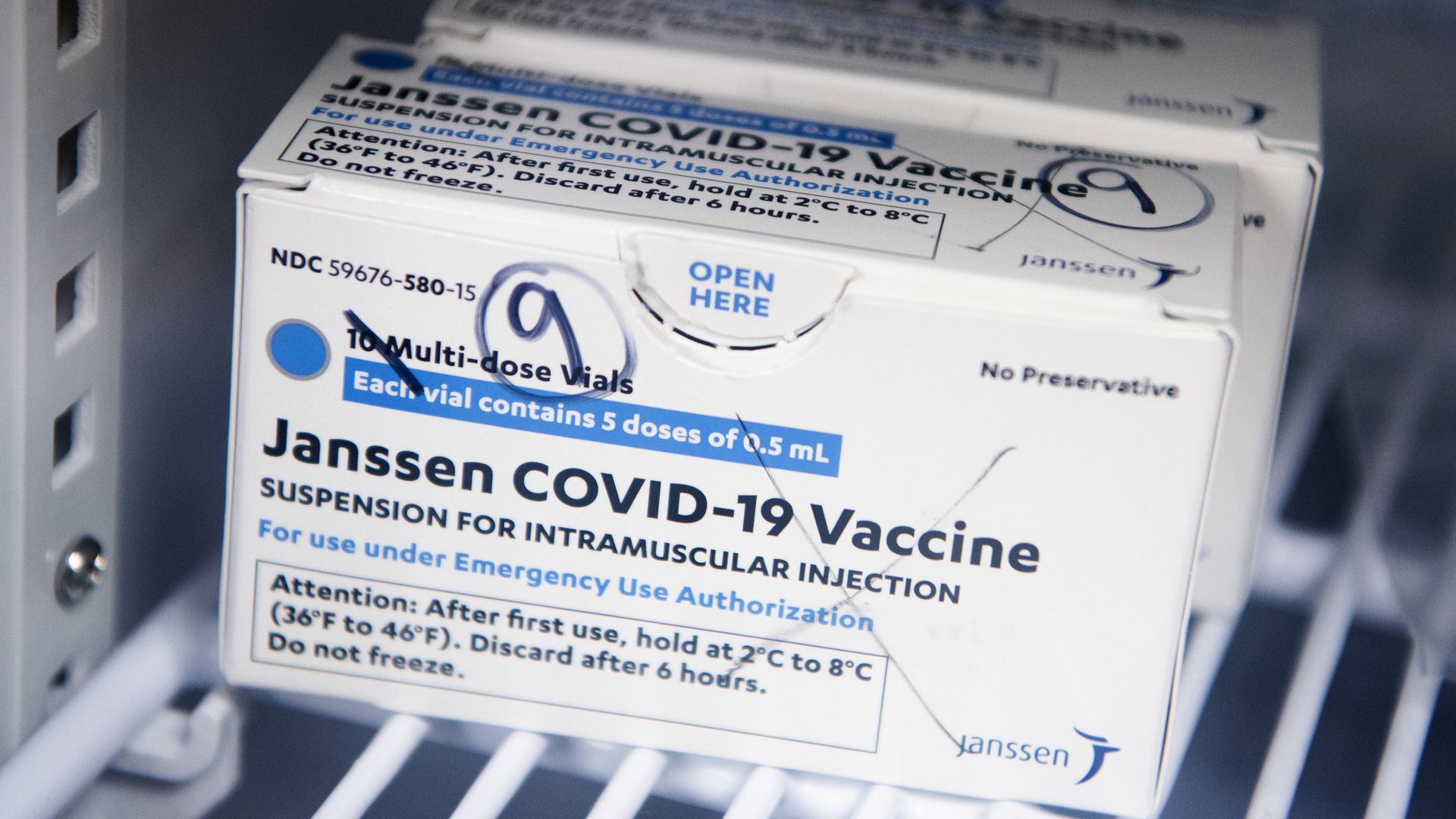 New York will replace Johnson & Johnson's COVID-19 vaccines with the Pfizer vaccine for appointments scheduled for Tuesday, New York's health commissioner Howard Zucker said in a statement.
Why it matters: The FDA, out of "an abundance of caution," recommended on Tuesday an immediate pause of the use of Johnson & Johnson's COVID-19 vaccine, citing cases of a rare blood clot disorder that six women developed within two weeks after receiving the shot.
Nearly 7 million doses of the shot have been administered, and the agency has not confirmed that the blood cots were directly caused by the vaccine.
Halting J&J vaccinations could risk slowing down the U.S. vaccine rollout, which has so far exceeded the Biden administration's initial milestones.
What they're saying: "As the CDC and FDA have said, any adverse events related to the Johnson & Johnson vaccine 'appear to be extremely rare' and, 'People who have received the J&J vaccine who develop severe headache, abdominal pain, leg pain, or shortness of breath within three weeks after vaccination should contact their health care provider."
Go deeper