NASA helicopter set to become first aircraft to fly outside of earth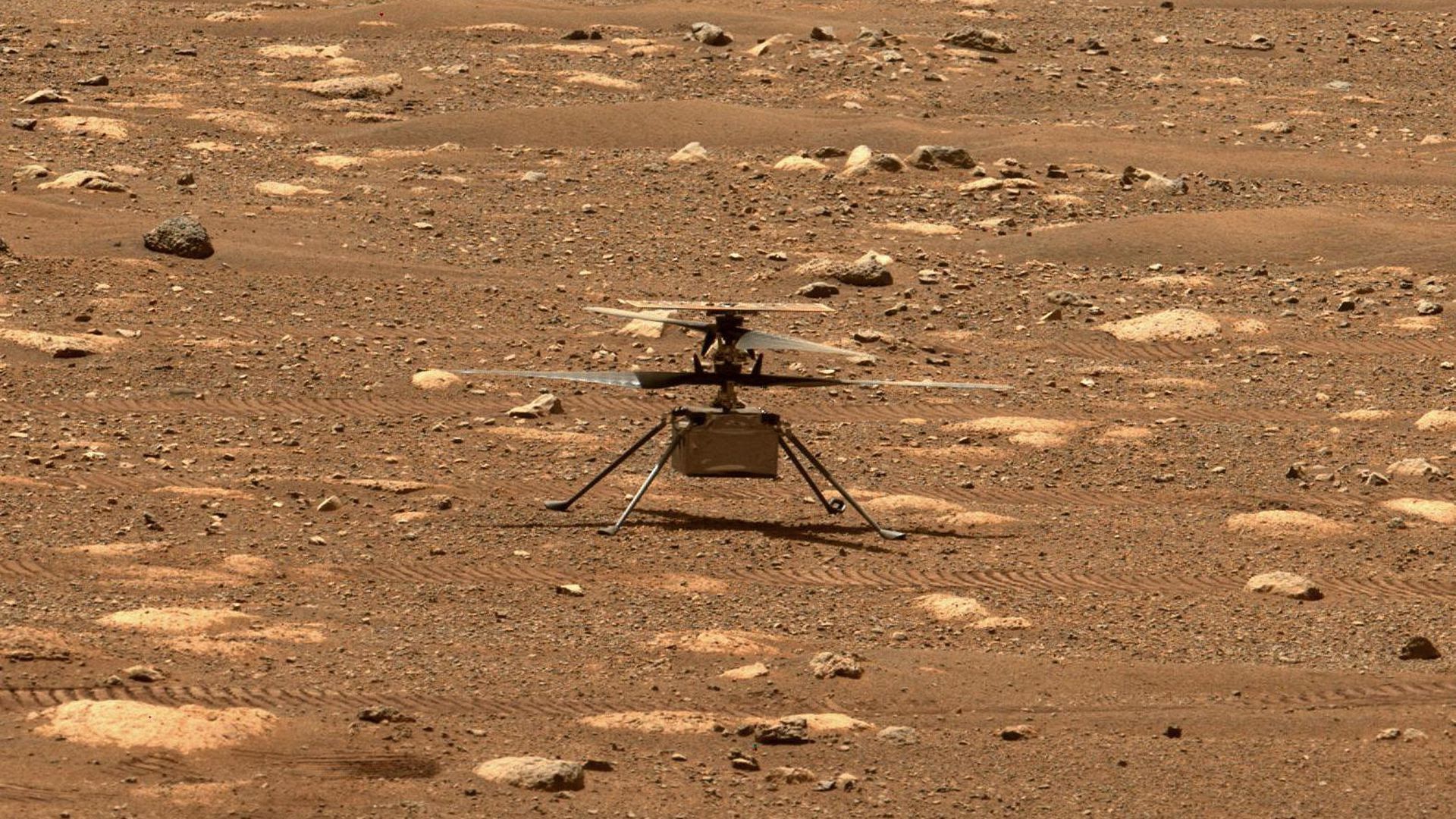 NASA's little Ingenuity helicopter on Mars will have to wait a bit longer to take to the Martian skies for the first time after a problem was detected during a test last week.
Why it matters: If the eventual flight is successful, this will mark the first time an aircraft has flown on a world other than Earth, opening the door to a new type of planetary exploration.
What's happening: The little helicopter was expected to fly Sunday, but an unexpected reading during a ground test caused mission managers to delay its flight to Wednesday.
Now, updates to Ingenuity's software required to fix the problem have delayed its flight again, with NASA saying it plans to set a date next week.
The space agency hasn't yet announced the timing for the test, but NASA is planning to air a livestream of the data analysis from the flight.
The drone is expected to climb 10 feet into the thin air for about 30 seconds before coming back in for a landing. It will take photos and collect data through the test. If the flight goes well, Ingenuity will fly subsequent tests over the next month or so.
The big picture: NASA hopes that if Ingenuity proves to be successful, the space agency will be able to use drones like it for future missions to Mars and even other objects in the solar system.
Spacecraft in orbit give researchers a good view of a huge swath of land, but a drone can help put different regions in context with one another and perform reconnaissance work for rovers and astronauts.
Background: Ingenuity flew to Mars attached to the underbelly of the Perseverance rover, which made it to the planet's surface in February.
The helicopter detached from the rover and managed to survive its first Martian night solo on the surface.
Ingenuity is also carrying a very small piece of fabric from a wing of the Wright Brothers' aircraft, called the Flyer.
Go deeper