UN human rights chief warns Myanmar crisis heading toward Syria-style conflict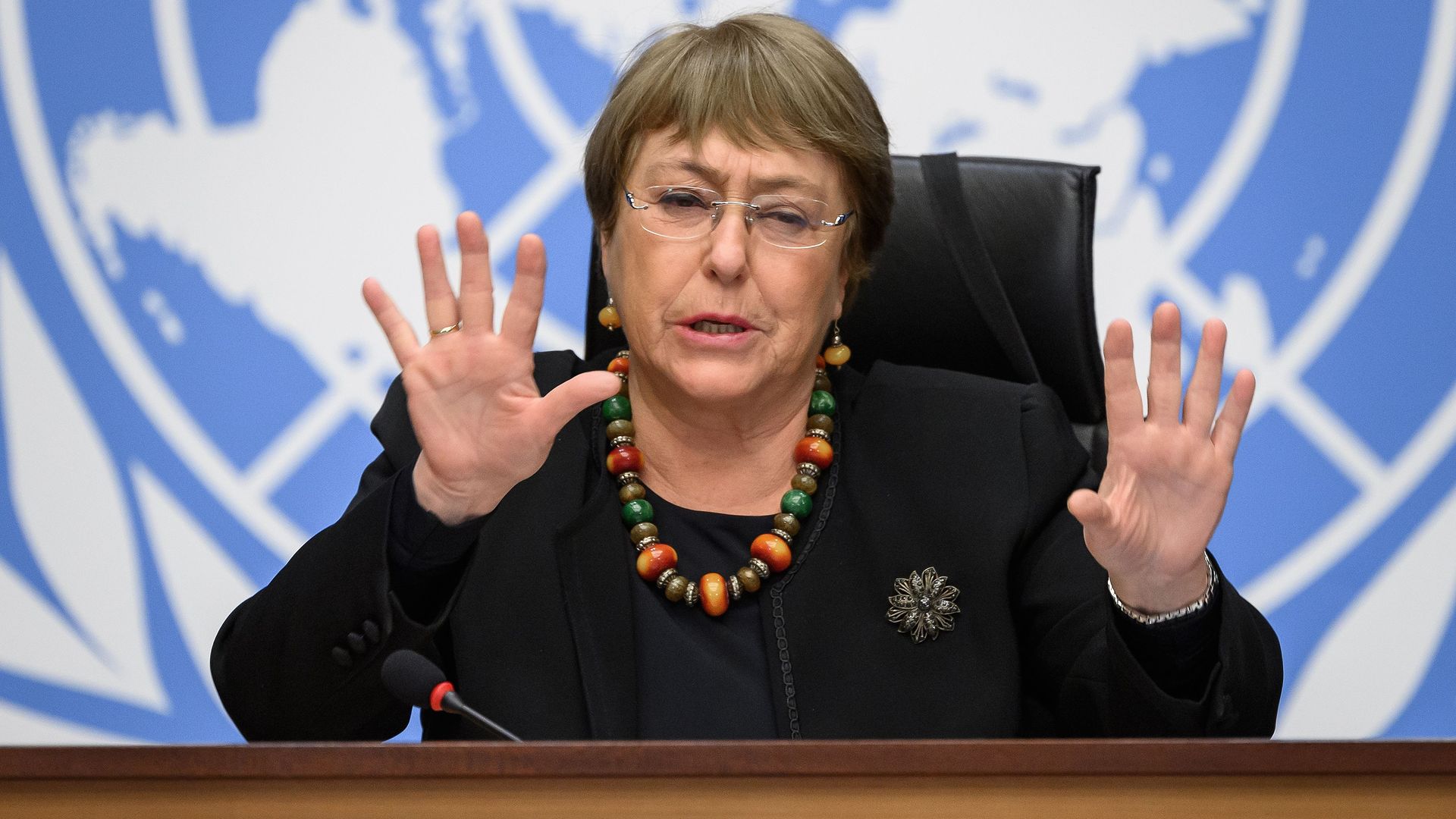 The head of the UN human rights office on Thursday urged the international community to "respond with united resolve" to the military coup in Myanmar, warning of "clear echoes of Syria in 2011."
Why it matters: Military and security forces have killed more than 700 people in the country since pro-democracy protests began in response to the Feb. 1 coup. UN High Commissioner Michelle Bachelet said in a statement Tuesday that the situation risks "heading towards a full-blown conflict."
At least 3,080 people have been detained by the Myanmar military, and there are reports of people being sentenced to death following secret trials, according to Bachelet.
"The military seems intent on intensifying its pitiless policy of violence against the people of Myanmar, using military-grade and indiscriminate weaponry," Bachelet said.
Flashback: What began as an uprising against the Assad government in Syria in 2011 devolved into a full-scale civil war that destroyed much of the country, killing more than 500,000, displacing millions and destabilizing the region.
What she's saying: "[In Syria] too, we saw peaceful protests met with unnecessary and clearly disproportionate force," Bachelet said.
"The State's brutal, persistent repression of its own people led to some individuals taking up arms, followed by a downward and rapidly expanding spiral of violence all across the country."
Bachelet recalled her office's warning in 2011 for the global community to act or risk a "disastrous" outcome in Syria: "The past ten years have shown just how horrific the consequences have been for millions of civilians."
The bottom line: "Statements of condemnation, and limited targeted sanctions, are clearly not enough," Bachelet said.
"States with influence need to urgently apply concerted pressure on the military in Myanmar to halt the commission of grave human rights violations and possible crimes against humanity against the people."
Go deeper