Moderna says vaccines are over 90% effective 6 months after second shot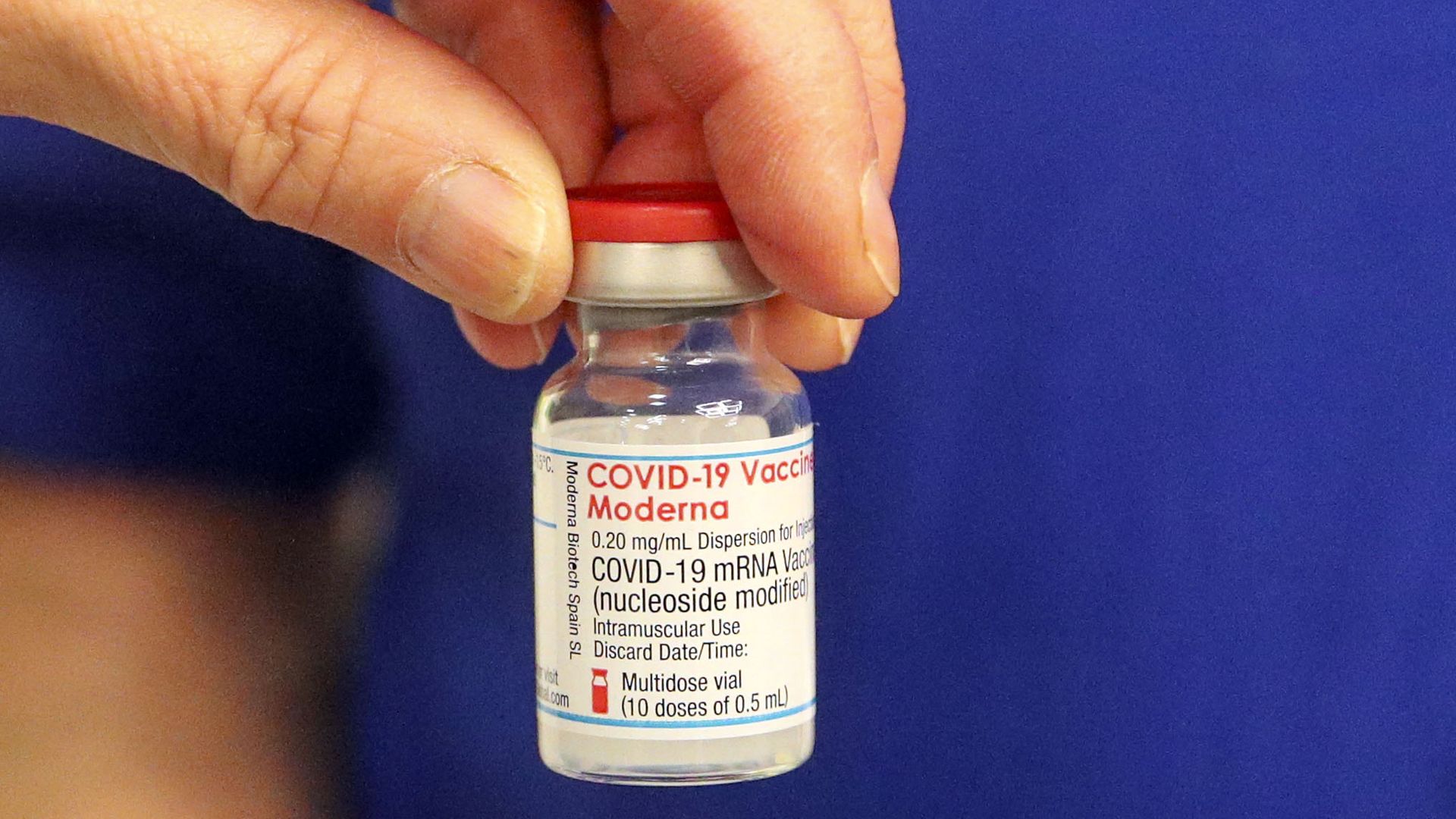 Moderna's COVID-19 vaccine is more than 90% effective against the coronavirus approximately six months after the second dose is administered, according to preliminary data published in the New England Journal of Medicine.
Why it matters: Details about the Moderna vaccine's long-term effectiveness come after the FDA recommended earlier Tuesday that the U.S. pause its use of Johnson & Johnson's coronavirus vaccine, citing six cases of a rare blood clot disorder.
The White House quickly put out a statement saying the Biden administration has secured enough Moderna and Pfizer doses for 300 million Americans after the FDA's recommendation.
What they found: Antibody activity lasted six months after the second Moderna dose, per the company's ongoing study.
Moderna is also studying immune responses beyond the six-month mark as well as whether booster shots are effective against variants.
What they're saying: "We are looking forward to having the clinical data from our variant-specific booster candidates, as well as clinical data from the Phase 2/3 study of our COVID-19 vaccine in adolescents," Moderna CEO Stéphane Bancel said in a press release.
Go deeper