Moderna says its COVID-19 vaccine has not led to blood clots following J&J reports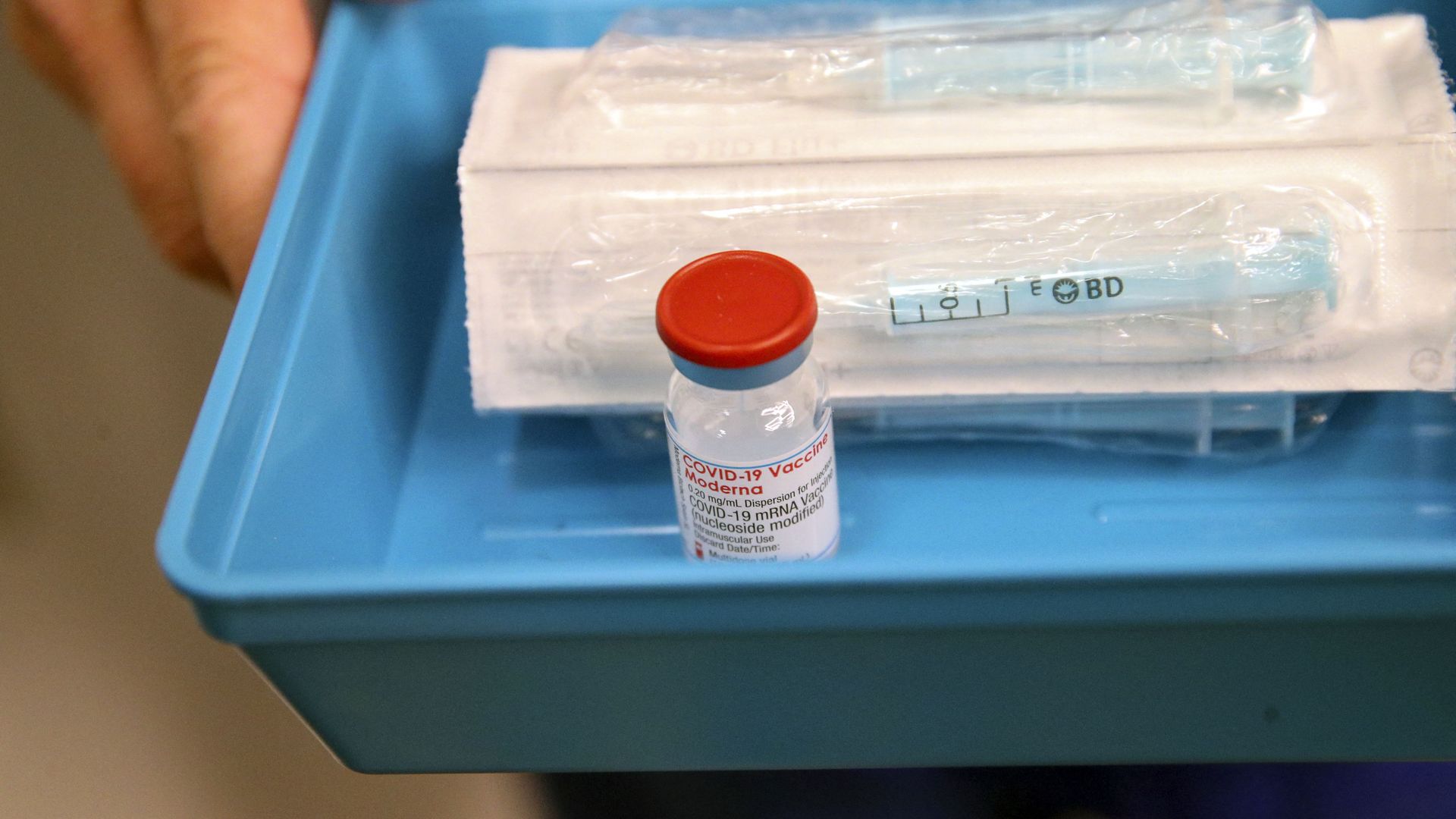 Moderna released a statement Tuesday reassuring people of the safety of its coronavirus vaccine hours after the FDA recommended pausing the administration Johnson & Johnson (J&J) vaccines due to reported cases of "extremely rare" blood clots.
What they're saying: After over 64.5 million doses administered globally, a comprehensive assessment using data through March 22 "does not suggest an association with" blood clots in the brain or veins, Moderna said.
The big picture: The Centers for Disease Control and FDA made its recommendation on the J&J shot "out of an abundance of caution" after six women developed blood clots within two weeks of receiving the shot.
J&J delayed rollout of its vaccine in Europe after the FDA announcement.
Go deeper