Asset giants BlackRock and Temasek commit $600 million to new climate funds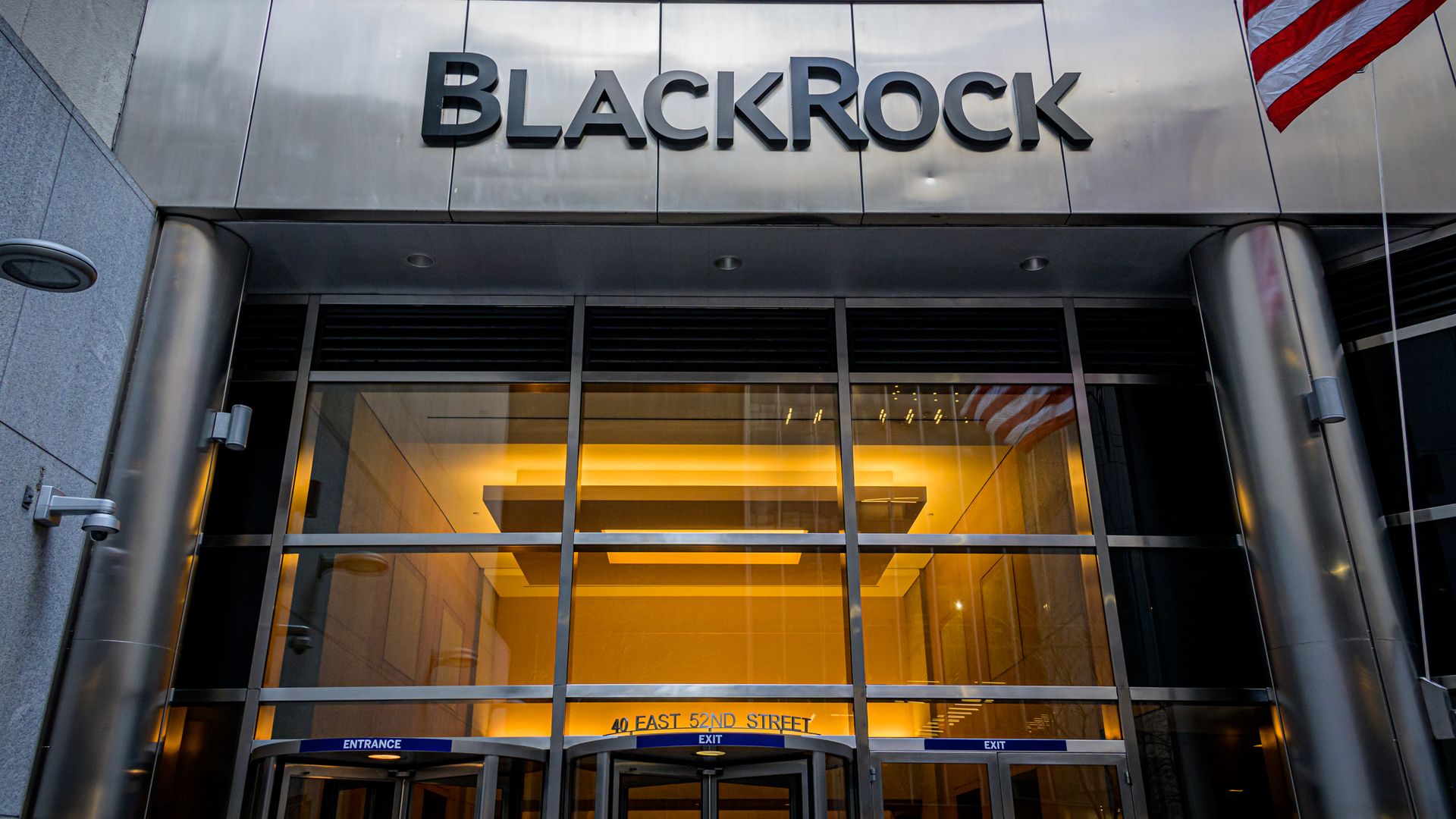 Asset management giants BlackRock and Temasek have created a new investment entity to stake companies capable of scaling up the deployment of climate-friendly technologies.
Why it matters: Decarbonization Partners is the latest sign of how finance giants — under pressure from activists but also seeing a big market — are steering more capital into clean energy tech and companies.
How it works: The companies said the partnership will launch multiple late-stage VC and early-growth private equity funds.
They're together providing a joint $600 million in initial capital and, along with other investors, hope to raise $1 billion for their first fund.
They're targeting companies with "proven, next-generation renewable and mobility technology," as well as tech that helps decarbonize buildings and manufacturing.
Via Bloomberg, the aim is to eventually manage billions of dollars across multiple funds.
Catch up fast: It's the latest of several recent BlackRock moves to bolster its low-carbon energy investments and offerings.
Last week BlackRock announced the $4.8 billion close of its latest renewable power fund, claiming commitments from over 100 institutional investors.
Yes, but: BlackRock and the financial sector more broadly remain under pressure from activists to take stronger steps on fossil fuels.
The umbrella group BlackRock's Big Problem is calling on BlackRock to take an aggressive posture in upcoming shareholder votes at major oil and power companies.
However, the group praised BlackRock's new hiring of climate finance and diplomacy veteran Paul Bodnar as its new head of sustainable investing.
Go deeper