Race to succeed Merkel heats up on Germany's center-right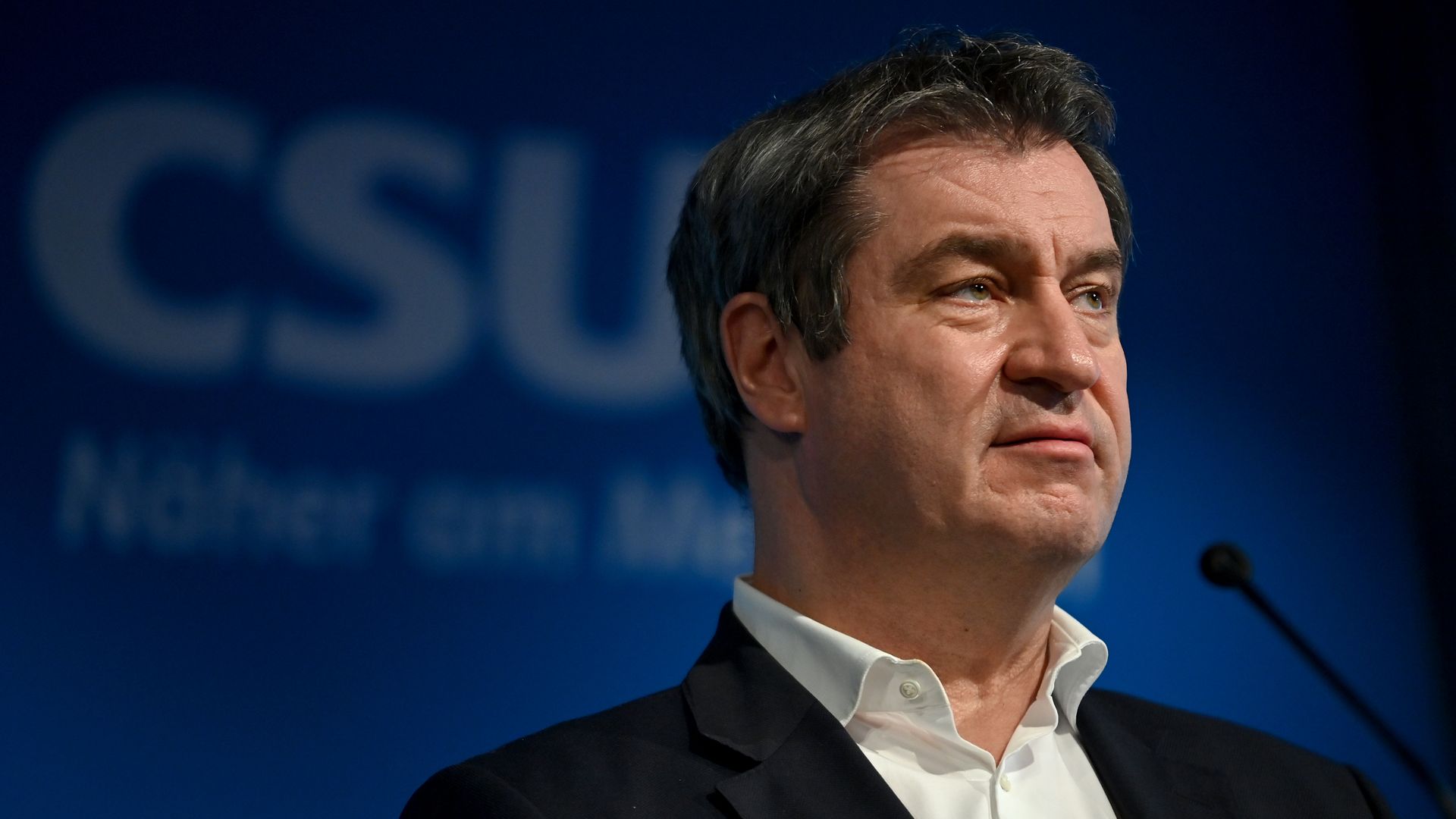 It's usually little more than a coronation, but the race to lead the German center-right into September's election just got interesting.
Driving the news: Markus Söder, the prime minister of Bavaria, announced Sunday that he would be challenging Armin Laschet, who was only recently elected as the leader of the Christian Democratic Union (CDU) and thus Angela Merkel's de facto heir apparent.
As CDU leader, Laschet is the conventional choice to run for chancellor. A centrist in the Merkel mold, he would effectively be a continuity candidate.
But Söder, the leader of the CDU's much smaller Bavarian sister party, is far more popular. With the CDU falling in the polls, his star has been rising.
Söder said he'd talked the thing over with Laschet before jumping into the contest, and "we came to the conclusion that both of us are suitable and both are ready."
The state of play: It's not yet clear when the party will formally pick its candidate, but the CDU's top brass is already rallying behind Laschet, in an indication that he remains the favorite.
The CDU's recent stumbles have led to a real prospect that when Merkel steps down after 16 years, she will be replaced by a chancellor from a different party.
Go deeper