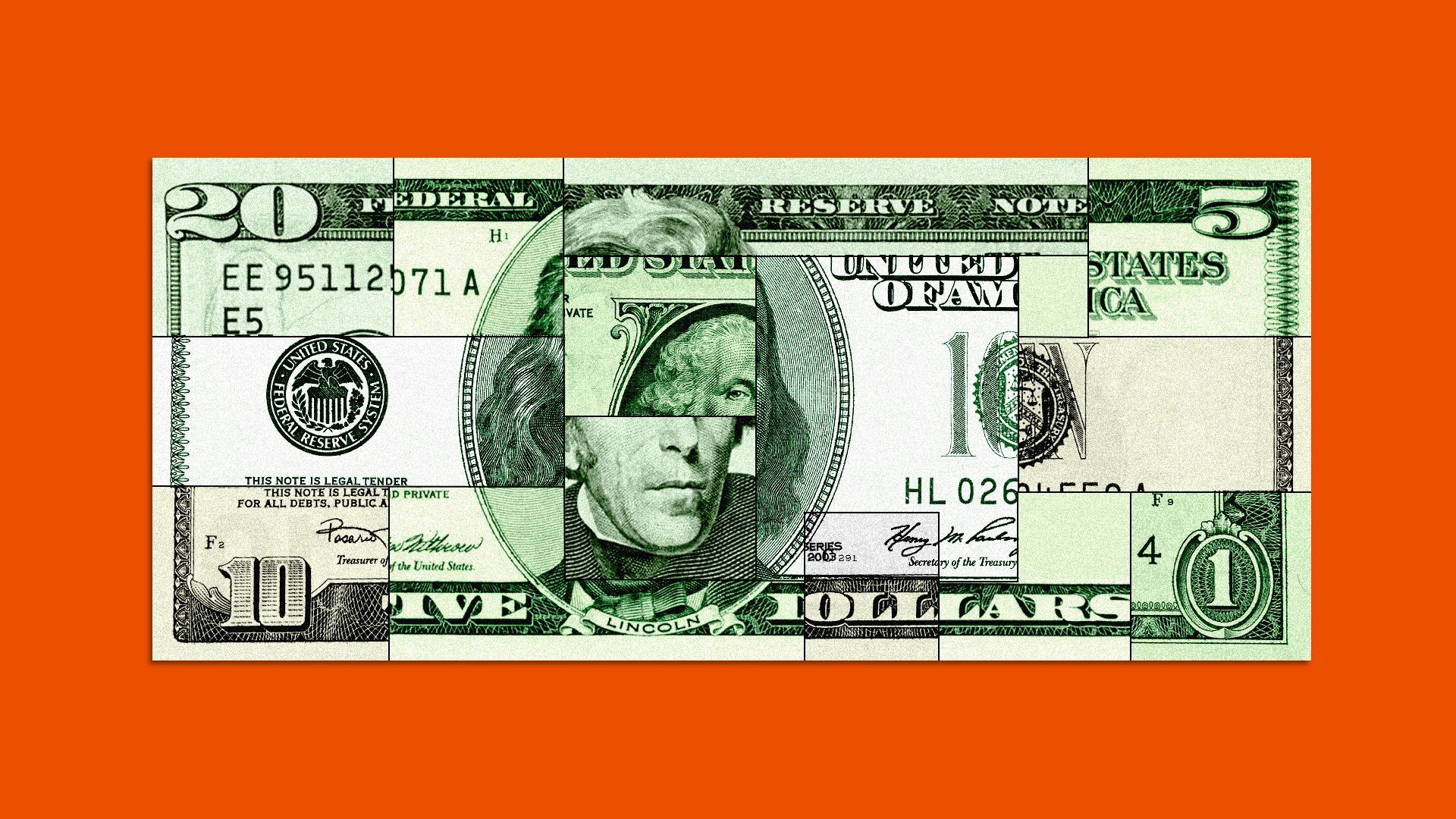 As job growth finally starts to take off thanks to improving vaccine numbers and increasing optimism, the economy is confronting an unusual quandary: a mismatch of expectations between workers and employers that's becoming a standoff.
Why it matters: The jobs growth bonanza economists and asset managers are predicting for 2021 and beyond could be inhibited by a market where American workers — particularly those at lower income levels — demand higher wages and employers refuse to pay them.
What's happening: Even with nearly 10 million fewer Americans employed than before the pandemic hit, more business surveys are showing companies struggling to find workers.
Driving the news: Last week's Job Openings and Labor Turnover Survey showed a record 7.4 million job openings in February, the most since January 2019.
However, actual hiring rose to just 5.7 million jobs, which was the lowest total (excluding the pandemic) since May 2019.
Similarly, 40% of small businesses surveyed in February by the National Federation of Independent Business said they had jobs they couldn't fill — the highest percentage in the history of the data, which dates back to 1974.
In March 91% of those owners trying to hire reported few or no "qualified" applicants for the positions they were trying to fill, even though a net 28% (seasonally adjusted) of owners reported raising compensation, the highest level in the past 12 months.
What we're hearing: Hiring is breaking down along the lines of the K-shaped recovery, says Joseph Brusuelas, chief economist at tax policy firm RSM.
"While [lower-wage] workers are plentiful, firms are going to find it difficult to recruit workers unless they are willing to pay higher wages," he tells Axios, something large companies especially have shown they are unwilling to do.
"Thus firms then must choose: Hold down wage costs or substitute technology for labor. Either way, it results in historically low labor force participation rates and employment to population ratio."
Take a look around: The mismatch is already clear in fast-food and restaurant hiring, as my former colleague Hilary Russ wrote for Reuters last week.
"Total nightmare" is the way FAT Brands CEO Andy Wiederhorn described the staffing situation to Russ for franchisees of his company's restaurants like Johnny Rockets and Fatburger.
"The most recent stimulus check and unemployment benefits have been a catalyst for people to stay at home" instead of looking for work, he added.
The bottom line: Employers will face a dilemma — "Either pay higher wages to recruit workers or prepare to pull forward a decade's worth of productivity enhancing capital expenditures into the near term," Brusuelas says.
"Either way the pre-pandemic status quo ante is not returning."
Go deeper