Live events industry eyes pandemic comeback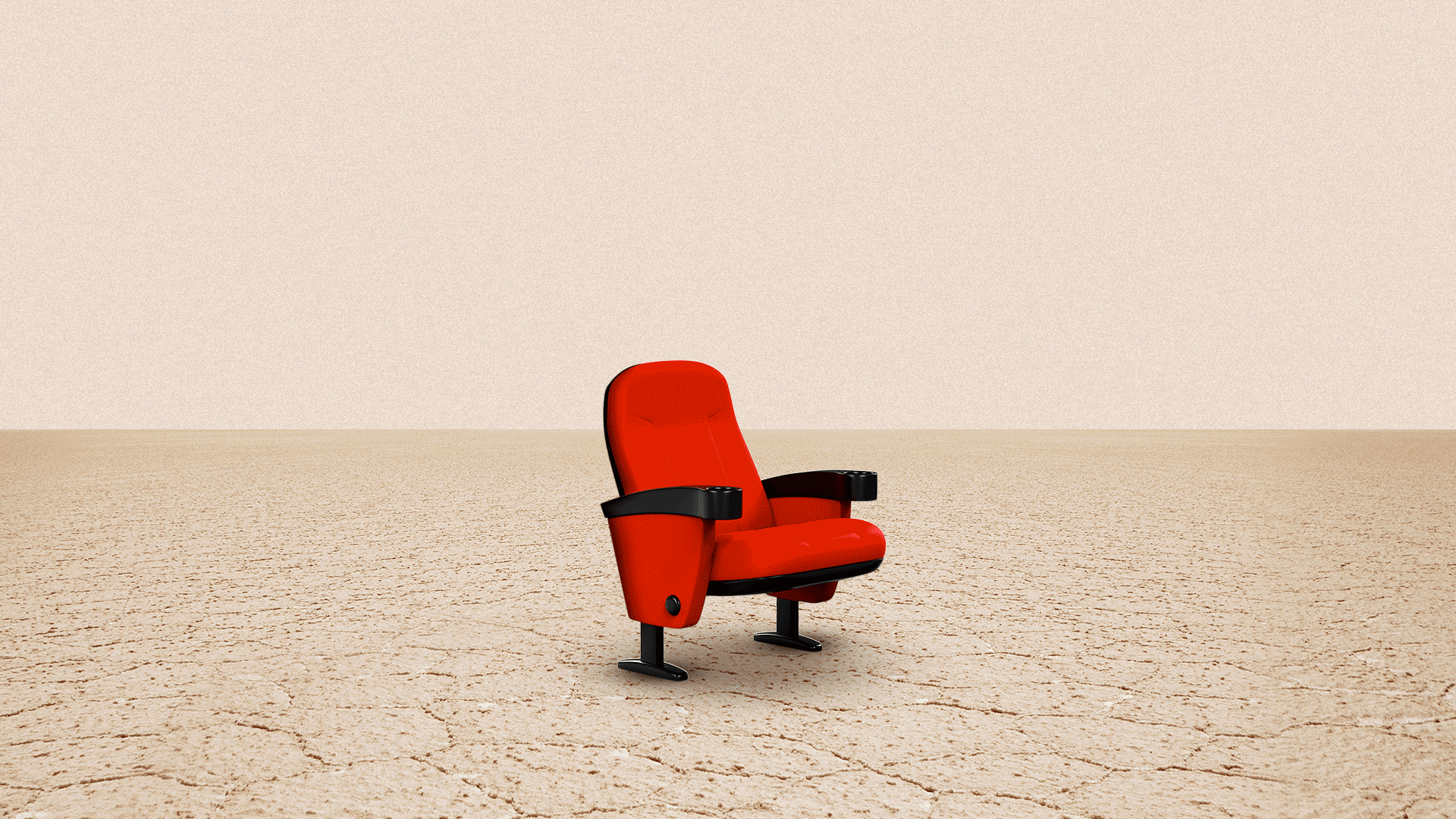 The "live economy" — broadway shows, concerts, music festivals and more — is in pandemic purgatory.
What's going on: Some events are getting the green light to restart as vaccinations roll out. But operators in states with audience caps are holding back as they contemplate whether it makes financial sense for the show to go on.
California this week will be the latest state to allow concert halls and theaters to reopen — with limits. Capacity can reach up to 50% in the lowest-risk areas, if attendees are tested or show proof of vaccination.
Others, like Texas, have not put limits on live event capacity.
The backdrop: The industry was left in financial ruin when the pandemic hit.
By the numbers: Before COVID-19, the industry's unemployment rate was 4.7%. It's currently 14.5%, though that's lower than the peak of 47% a year ago.
Concert promotion company LiveNation — one proxy for the health of the "live industry" — lost $1.6 billion last year. (It was profitable the prior year, making $324 million.)
Driving the news: A small business aid program created for theaters, museums and other performing-arts venues opened on Friday — a first for the sector.
But the portal to apply for help closed after a few hours, with the SBA citing technical issues. No word yet on when it will reopen, further delaying aid.
The big question: Whether it's worth it to resume shows with limited capacity. The costs to put on a show largely remain the same no matter the audience size.
"Generally speaking, if a venue sells less than 70% of the house, they lose money on the show," says Doug Arthur, an analyst who covers concert company Live Nation at equity research firm Huber Research Partners.
The other factor: lack of guidance from states on safety guidelines.
What's happening: Plenty of live events are beginning to pencil in dates this year. The latest: SummerStage music festival in New York said today it will be returning.
Electric Daisy Carnival in Las Vegas is set for May, the festival's founder said last week — with details on safety protocols to come.
The other side: Rock band Rage Against the Machine pushed back its reunion tour to next year.
Theater producers told the New York Times it's not not "financially feasible" to reopen Broadway shows with restricted capacity.
The Coachella art and music festival in California might not return until 2022, the Wall Street Journal reported last week citing an unnamed source.
The bottom line: "The financial model has been flipped on its head," the International Festivals and Events Association's Ira Rosen tells Axios.
"If you look at sports venues, they can operate at limited capacity because of their television and merchandise deals. Music festivals don't operate that way."
Go deeper