Biden calls for "full-blown investigation" into Daunte Wright shooting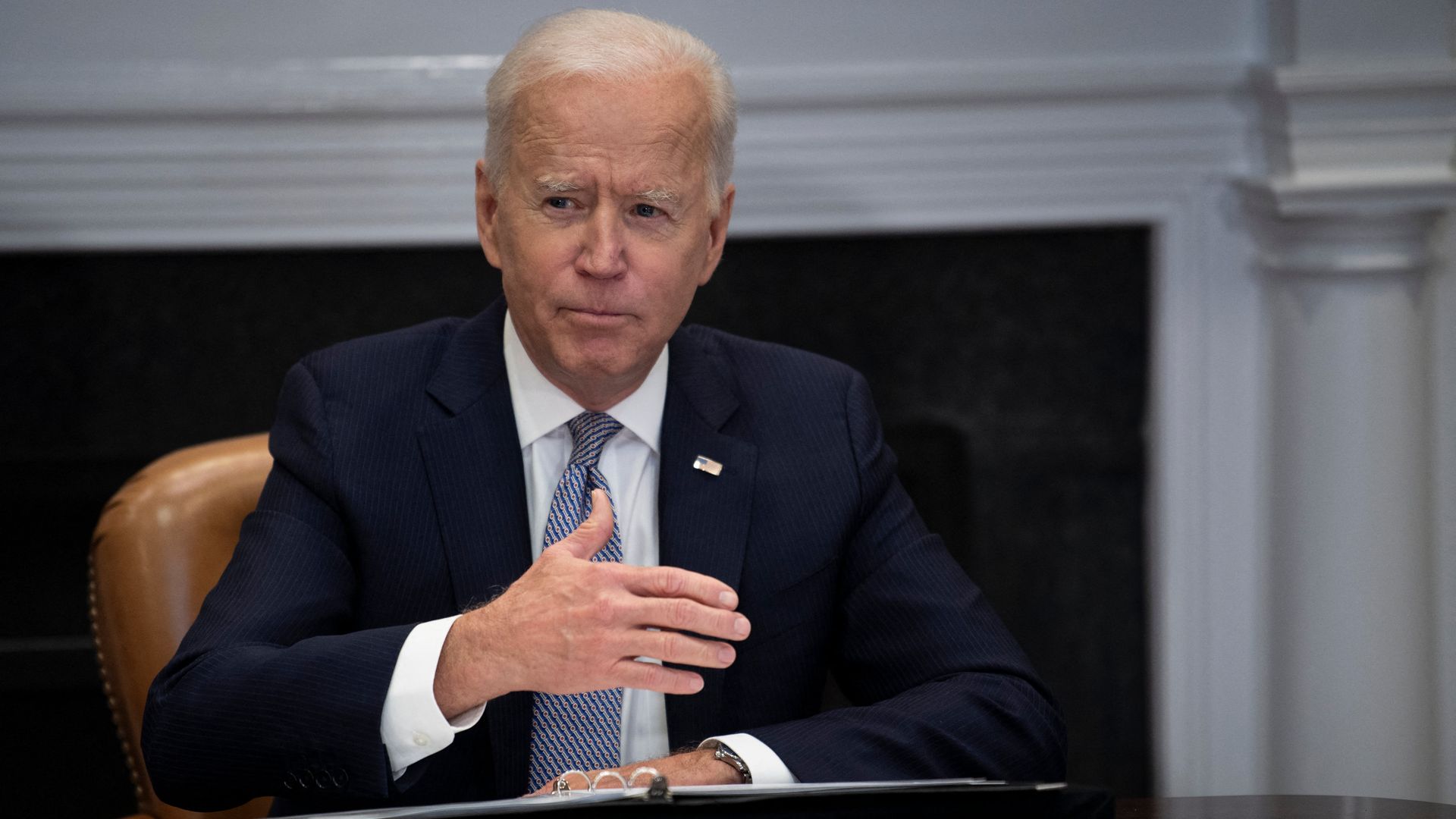 President Biden urged for "a full-blown investigation" into whether the officer who fatally shot Daunte Wright on Sunday was acting intentionally or accidentally fired her weapon.
Driving the news: The "very senior officer" who fatally shot the 20-year-old Black man outside Minneapolis appeared to have inadvertently pulled out her gun instead of a taser, Brooklyn Center Chief Tim Gannon said at a Monday press conference.
What he's saying: "I haven't called Daunte Wright's family, but our prayers are with their family. It's really a tragic thing that happened," Biden said, speaking to reporters on Monday.
"But I think we've got to wait and see what the investigation shows, the entire investigation. You all watched, I assume, as I did, the film — the body cam — which is fairly graphic."
"The question is, was it an accident, was it intentional? That remains to be determined by a full-blown investigation. But in the meantime, I want to make it clear again, there is absolutely no justification for violence. Peaceful protests? Understandable," he said.
Go deeper