VCs are hopeful Biden's infrastructure investments boost startups tackling climate change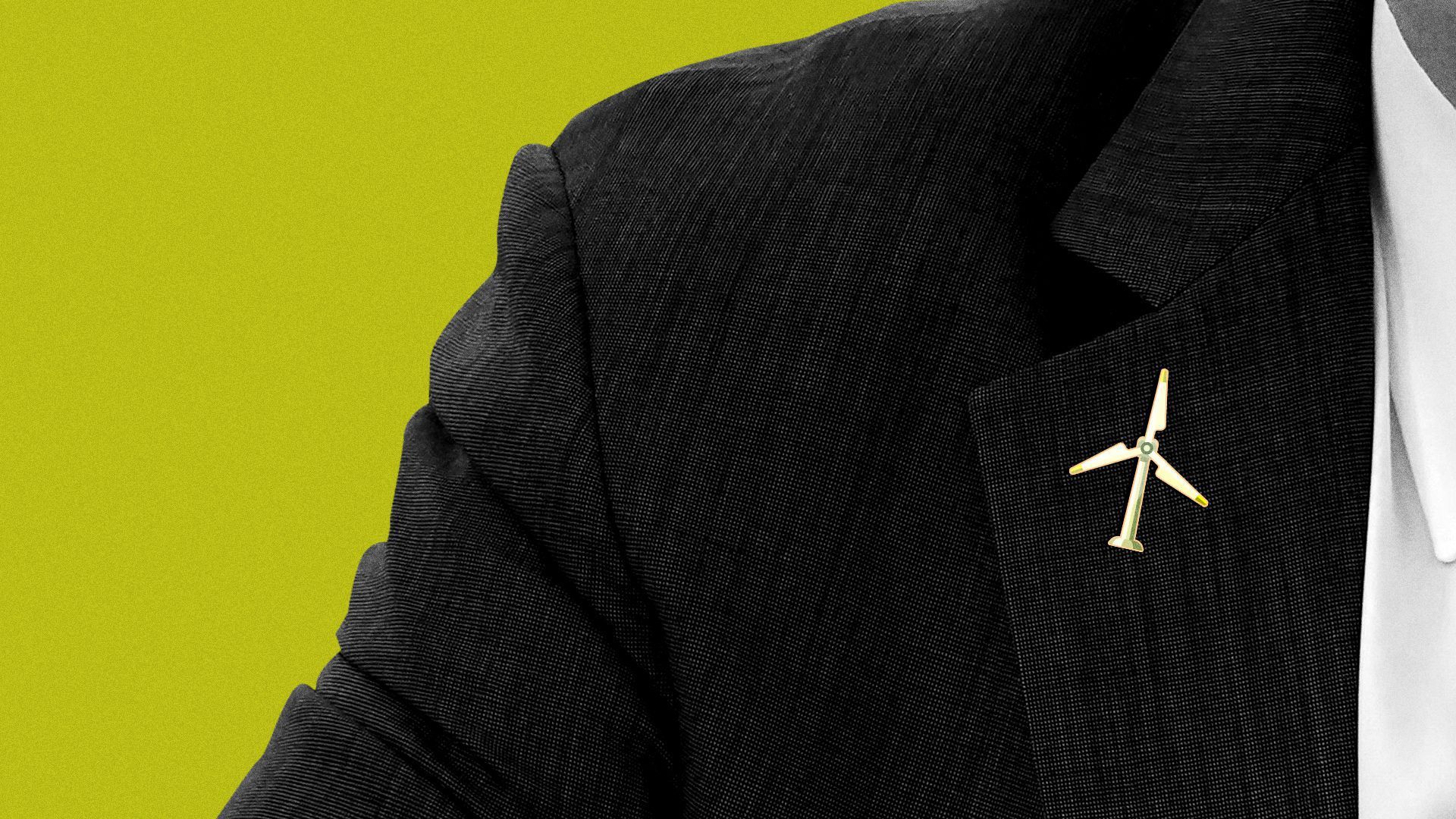 After co-piloting President Obama's efforts to fight climate change as vice president, Joe Biden is having his second go, releasing a broad infrastructure proposal his administration hopes will lead to meaningful legislation and investment into stemming U.S. greenhouse emissions.
The big picture: Though there are no concrete programs yet — Congress will have to formulate those — many in venture capital are hopeful such programs will provide new opportunities for startups tackling climate change.
What they're saying:
If these programs are done right, we could see a wave of new companies emerging from labs across a range of critical technology areas, a more diverse set of entrepreneurs spread across more regions of the country, better coordination between government and private sector on shared priorities, and more domestic manufacturing. ... Details in these programs matter a great deal for startups, as we all so painfully remember from the PPP debates last year. So we are going to be active and engaged on how the plan impacts the startup community, whether it's fighting to make startups eligible for energy tax credits, that new company formation is a priority in research and technology commercialization programs, that any U.S. manufacturing policy include support for the production scale-up of growth companies, and any other issues that may unintentionally make startups and growth companies ineligible for the programs created by the American Jobs Plan.
—
Justin Field, National Venture Capital Association
The other side: While the administration's commitment to taking on this issue is widely praised by the industry, some don't think the sector will need the government.
[W]e aren't counting on the government's direct help in our investment thesis. Why? Today, with shared lab space, massive computing clusters available for rent, proliferation of machine learning, cheap renewable electricity, the discovery of CRISPR/Cas9, breakthroughs in electrochemistry, and more streamlined tech transfer from universities, true seed-stage climate tech startups are possible at scale. Some benefit from grants and government investment, and no doubt healthy public investment in research and science lifts all boats, but barely any of these climate tech companies count on governments for handouts because they increasingly can rely upon free markets to reward them with customers.
—
Lowercarbon Capital
Go deeper: The top climate takeaways from Biden's sweeping infrastructure plan
Go deeper