Supreme Court ends California's restrictions on home religious meetings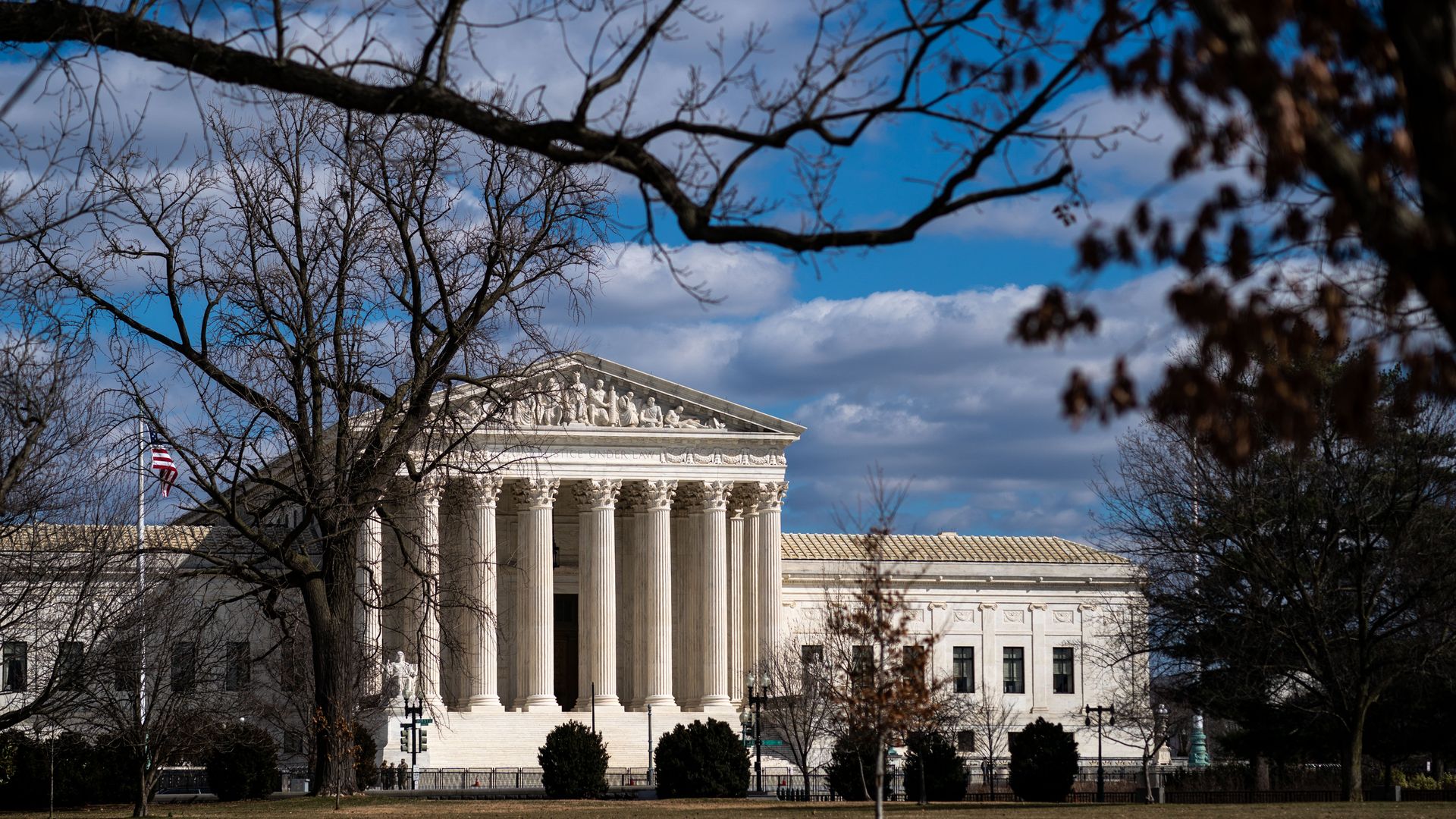 The Supreme Court in a 5 to 4 vote ruled that California's coronavirus restrictions on religious gatherings in private homes were unconstitutional, saying the state violated the First Amendment by disfavoring religious activities.
Why it matters: The court has consistently ruled in favor of religious freedoms over coronavirus restrictions starting in November 2020 when it ruled against limitations imposed on New York's places of worship.
Context: California currently caps both religious and non-religious gatherings in homes to no more than three households.
The majority — comprised of Justices Clarence Thomas, Samuel Alito, Neil Gorsuch, Brett Kavanaugh and Barrett — argued that California violated the Constitution by disfavoring religious activities.
The majority also said the state treated comparable secular operations, such as hair salons, retail stores and movie theaters, more favorably by allowing them to remain open.
In dissent, Justice Elena Kagan, joined by Justices Stephen Breyer and Sonia Sotomayor argued the order was constitutional since the state treated religious and non-religious activities in private homes equally under the blanket restriction.
The dissent also noted that the majority equated in-home religious meetings with incomparable secular activities.
Of note: Chief Justice John Roberts joined the court's three liberal members in dissent, though he did not join their opinion.
Roberts said he would have left the 9th Circuit Court Of Appeals' order intact, which ruled that because the state treated both secular and non-secular home gatherings the same, the state restriction was constitutional, according to NPR.
Go deeper