NOAA expects more storms in an "average" hurricane season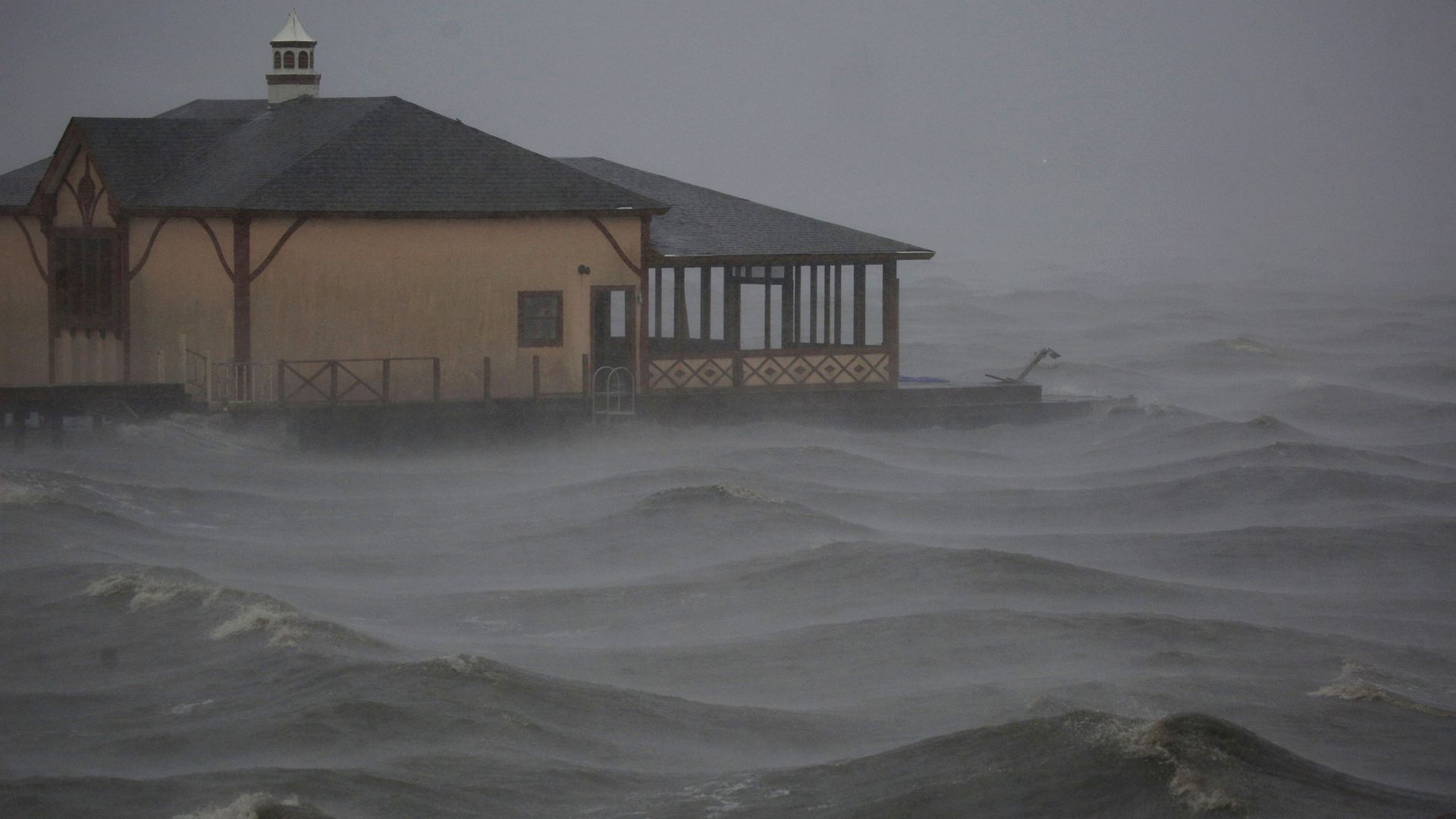 More tropical storms and hurricanes will take place during an "average" Atlantic hurricane season, the National Oceanic and Atmospheric Administration announced Friday in its new guidelines.
Why it matters: NOAA attributed the uptick in hurricanes to better reconnaissance technology and climate change warming the oceans and atmosphere, which may make the storms more common and destructive.
By the numbers: NOAA's new average is based on recorded storm and hurricane activity over a 30-year period from 1991-2020. Previously, the agency used the period from 1981-2010.
NOAA now considers the average number of named tropical storms in a given year to be 14, up from 12 named storms during its earlier reference period. The average number of hurricanes is now 7, compared to the former average of 6.
The average for major hurricanes (Category 3, 4 or 5 with wind speeds over 110 miles per hour) remains unchanged at 3.
What they're saying: "These updated averages better reflect our collective experience of the past 10 years, which included some very active hurricane seasons," said Matt Rosencrans, seasonal hurricane forecaster at NOAA's Climate Prediction Center.
"NOAA scientists have evaluated the impacts of climate change on tropical cyclones and determined that it can influence storm intensity."
"Further research is needed to better understand and attribute the impacts of anthropogenic forcings and natural variability on tropical storm activity," Rosencrans said.
The big picture: The Biden administration, in its first budget proposal to Congress unveiled on Friday, proposed $6.9 billion in funding for NOAA in the 2022 fiscal year.
That's up $1.4 billion from the amount allocated in the budget adopted for the 2021 fiscal year — and would be the largest increase for the agency if approved by Congress.
What's next: The new hurricane averages will apply to the 2021 Atlantic season, which begins on June 1 and runs through Nov. 30.
Go deeper