Rep. Dan Crenshaw says he'll be blind for a month after eye surgery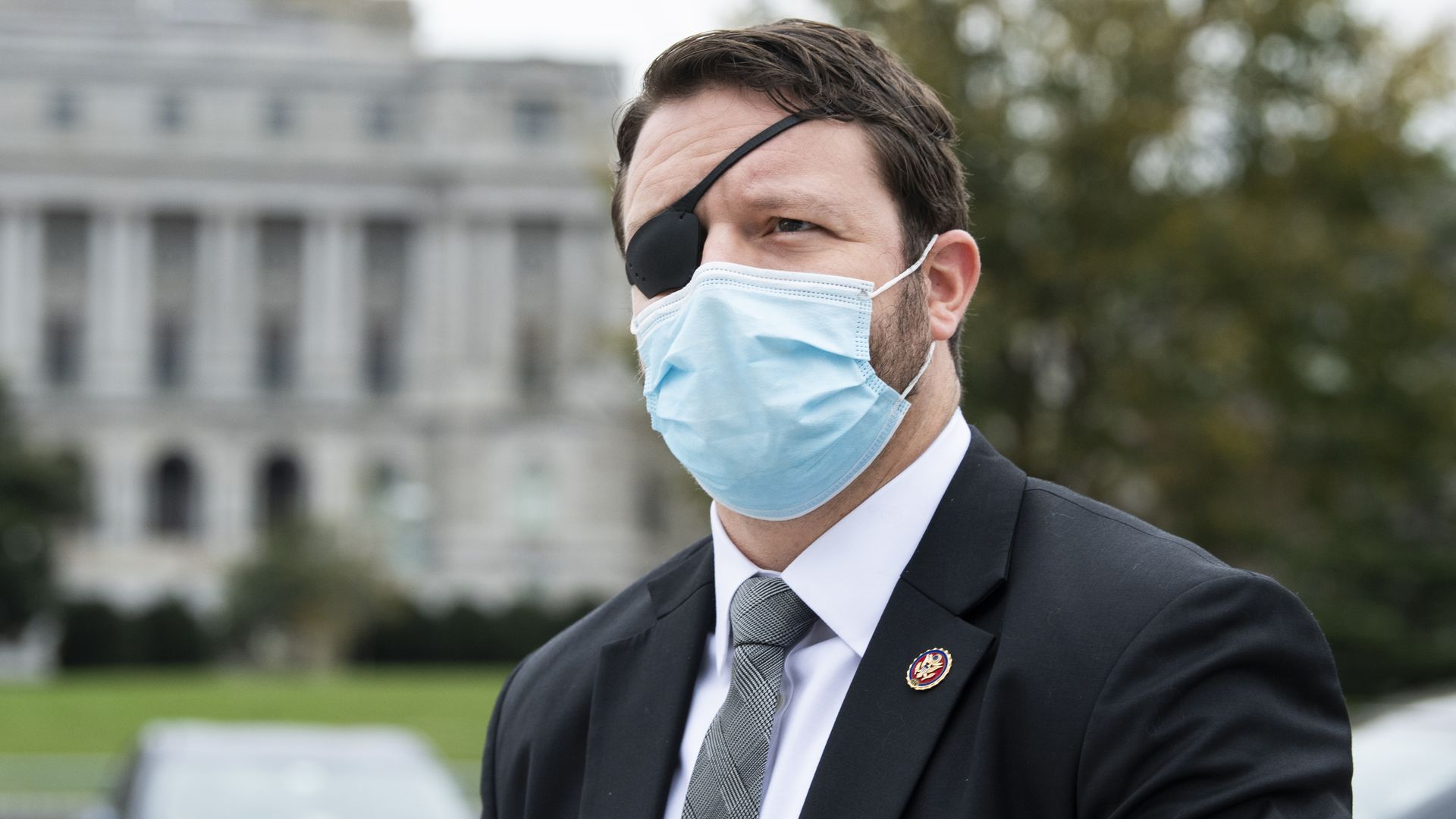 Rep. Dan Crenshaw (R-Texas) said in a statement Saturday he will be blind for roughly a month after getting surgery to reattach the retina in left eye.
Why it matters: Crenshaw, who lost his right eye and sustained severe damage to his left eye during his third deployment to Afghanistan in 2012, said he will be "pretty much off the grid for the next few weeks."
What they're saying: "A few days ago, I noticed some dark, blurry spots in my vision, which seemed out of the ordinary," Crenshaw, a U.S. Navy SEAL veteran, said. "I went to get this checked out by an ophthalmologist on Thursday and they discovered that my retina was detaching."
"This is a terrifying prognosis for someone with one eye, and the nature of the injuries that I sustained in Afghanistan. Anyone who knows the history of my injuries knows that I don't have a 'good eye,' but half a good eye."
"I want to especially thank the phenomenal team of doctors and nurses at the VA who took such good care of me. During the surgery they put a gas bubble in my eye, which acts as a bandage for my retina. This means I have to be face-down for the next week or so, unable to see anything."
Go deeper