Using brain interfaces to learn about learning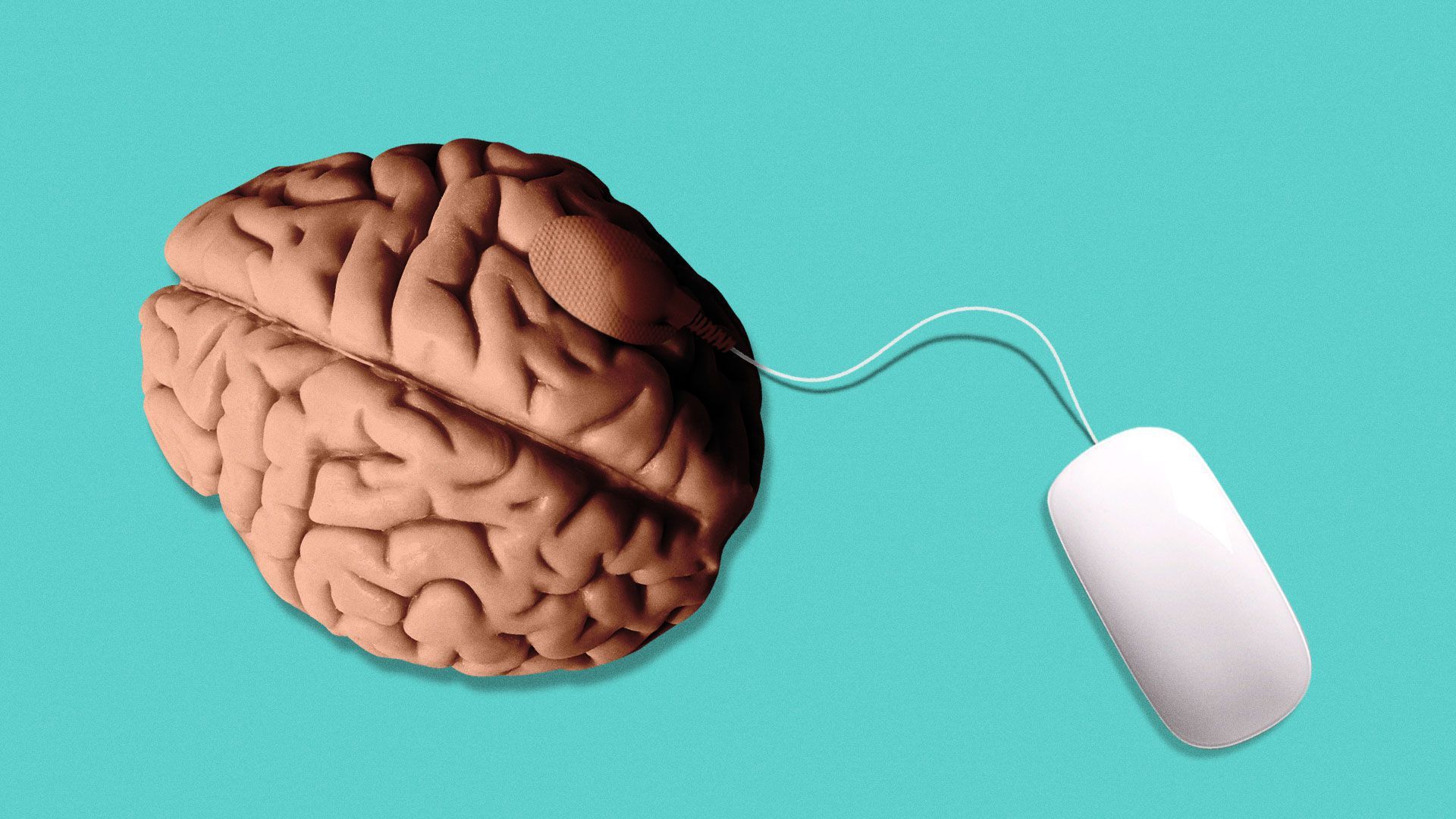 A new study uses a brain-computer interface (BCI) to observe the neural activity in monkeys during the process of learning.
Why it matters: The internal state of the brain is often a mystery — including to ourselves — but new neural interfaces are making it easier for scientists to observe the mind in action.
How it works: In a paper published recently in Nature Neuroscience, a large team of researchers hooked up a group of monkeys to BCIs while the study subjects were trained to play a basic computer game.
Details: The researchers found that neural fluctuations took place when the monkeys were surprised by something happening during the game.
Those monkeys that showed greater engagement performed better during following rounds of the test, indicating that arousal and engagement — internal states that can be difficult to track without a BCI — can affect the act of learning something new.
What they're saying: "Our understanding of what happens in the brain as one learns is super limited right now," says Byron Yu, a professor at Carnegie Mellon University and a co-author of the paper. But BCI "gives us an amazing window into how this happens."
Context: BCI technology has emerged as a major area of scientific research and increasingly consumer technology as the interfaces have slowly improved.
On Friday, Elon Musk's BCI company Neuralink released a video of a monkey with chips embedded on each side of its brain as it played a basic video game using only its thoughts.

Yes, but: BCI technology would have to progress significantly — and the applications would need to go beyond video games — before many people would be willing to have an interface drilled into their skull.
Go deeper