Pro-Trump scam PAC operator hit with wire fraud charge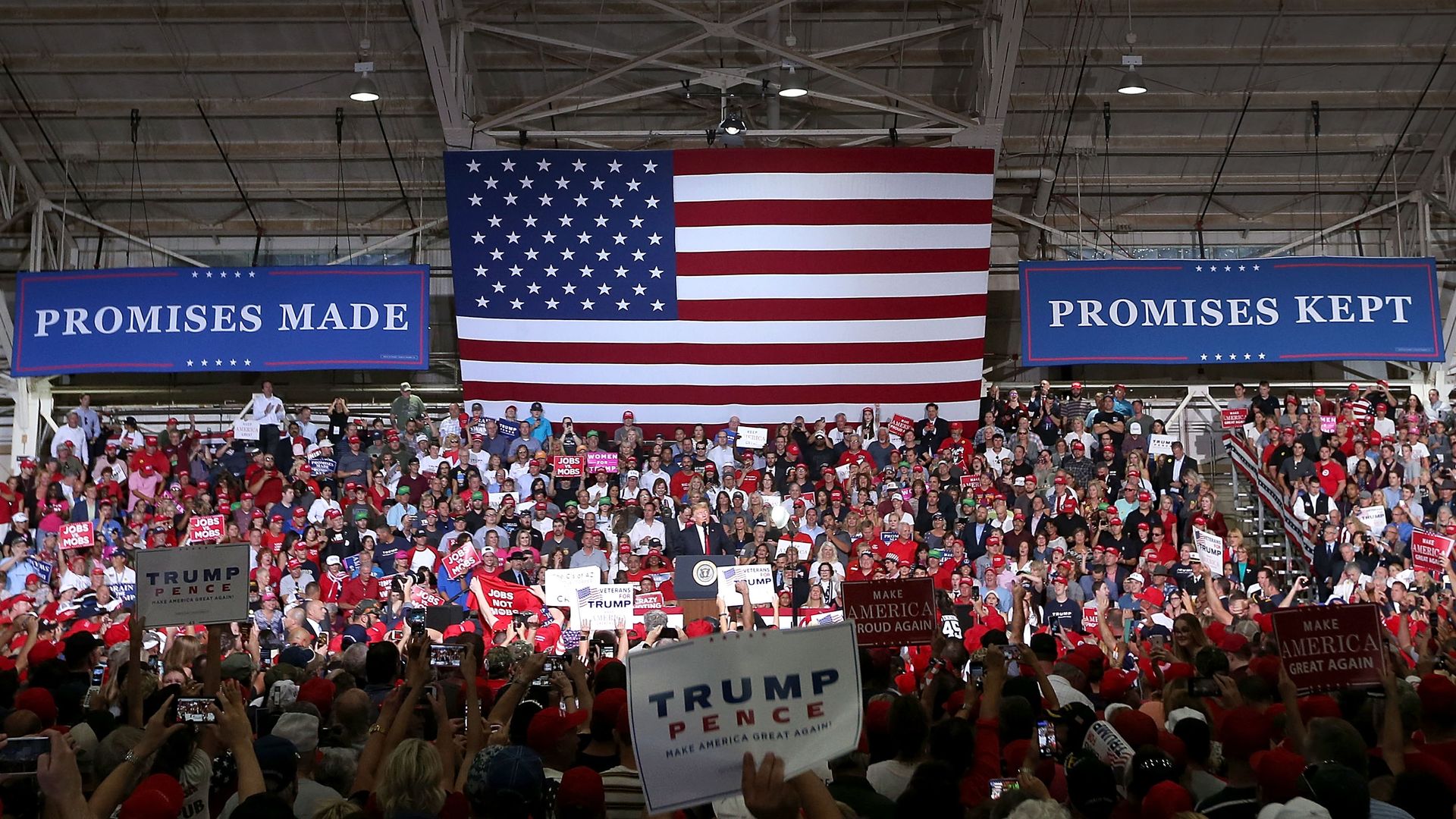 A man behind a pro-Trump scam PAC has been hit with federal wire fraud charges alleging he bilked hundreds of thousands of dollars from donors with false promises that the money would help support the former president's re-election efforts.
Why it matters: The charge handed down this week against James Kyle Bell shows how brazen some efforts to monetize grassroots political enthusiasm can be.
The charges came despite former President Trump being more proactive than many politicians in disavowing groups that falsely implied campaign affiliations to lure unwitting donors.
The charges were first reported by HuffPost.
What's new: The Justice Department accuses Bell, the man behind the Keep America Great Committee, of enlisting a digital fundraising firm to fraudulently appeal to Trump supporters to chip in on behalf of the Trump re-election effort.
The Keep America Great Committee's ads, website, and online donation page were largely copied from those belonging to Trump and other legitimate political groups, The Daily Beast reported last year.
None of the nearly $250,000 the KAGC raised actually went to supporting political candidates, prosecutors say. Instead, they say, Bell pocketed the money.
While duping unwitting donors, prosecutors say, Bell was also filing fraudulent applications for coronavirus relief loans. Four of his companies received more than $1 million from the scheme, according to prosecutors.
The big picture: The Justice Department has cracked down in recent years on so-called scam PACs, or groups that do little but raise money and pay their own principals.
Trump's presidency was a boon for such groups, but they're not confined to a particular candidate or political party.
Prosecutors say Bell also set up an allegedly fraudulent pro-Biden group called the Best Days Lie Ahead Committee, which raised another $100,000.
Go deeper