Kim Jong-un likens North Korea's economic struggles to 1990s famine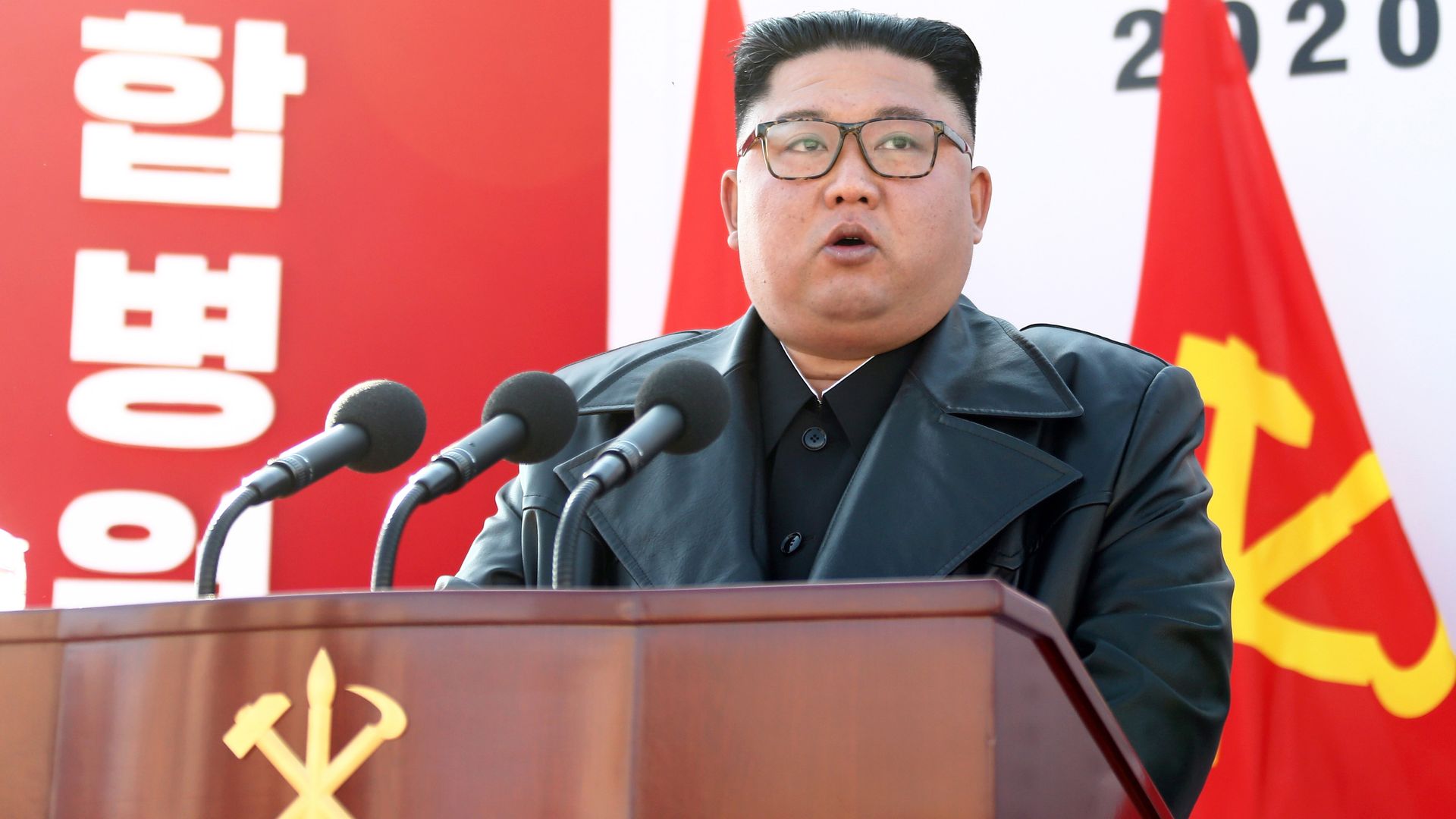 At a party meeting Thursday, North Korean leader Kim Jong-un compared the ills the country currently faces to the severe famines it suffered in the 1990s, according to AP.
Why it matters: Groups monitoring North Korea have not seen signs of mass starvation or a growing humanitarian disaster, but the comparison may underscore how Kim views the country's current economic difficulties.
The same groups have said that China, North Korea's biggest trading partner and aid benefactor, won't allow a famine to occur in the country because it fears refugees crossing over the Chinese-North Korean border.
What they're saying: "There are many obstacles and difficulties ahead of us, and so our struggle for carrying out the decisions of the Eighth Party Congress would not be all plain sailing," Kim told party members on Thursday, according to AP, citing the Korean Central News Agency.
"I made up my mind to ask the WPK (Workers' Party of Korea) organizations at all levels, including its Central Committee and the cell secretaries of the entire party, to wage another more difficult 'arduous march' in order to relieve our people of the difficulty, even a little," Kim added.
Of note: "Arduous march" is used in North Korea to describe the famine it suffered in the 1990s and early 2000s, during which an estimated 1.5 million to 3 million people died, according to the New York Times.
Go deeper