BlackRock's new green ETF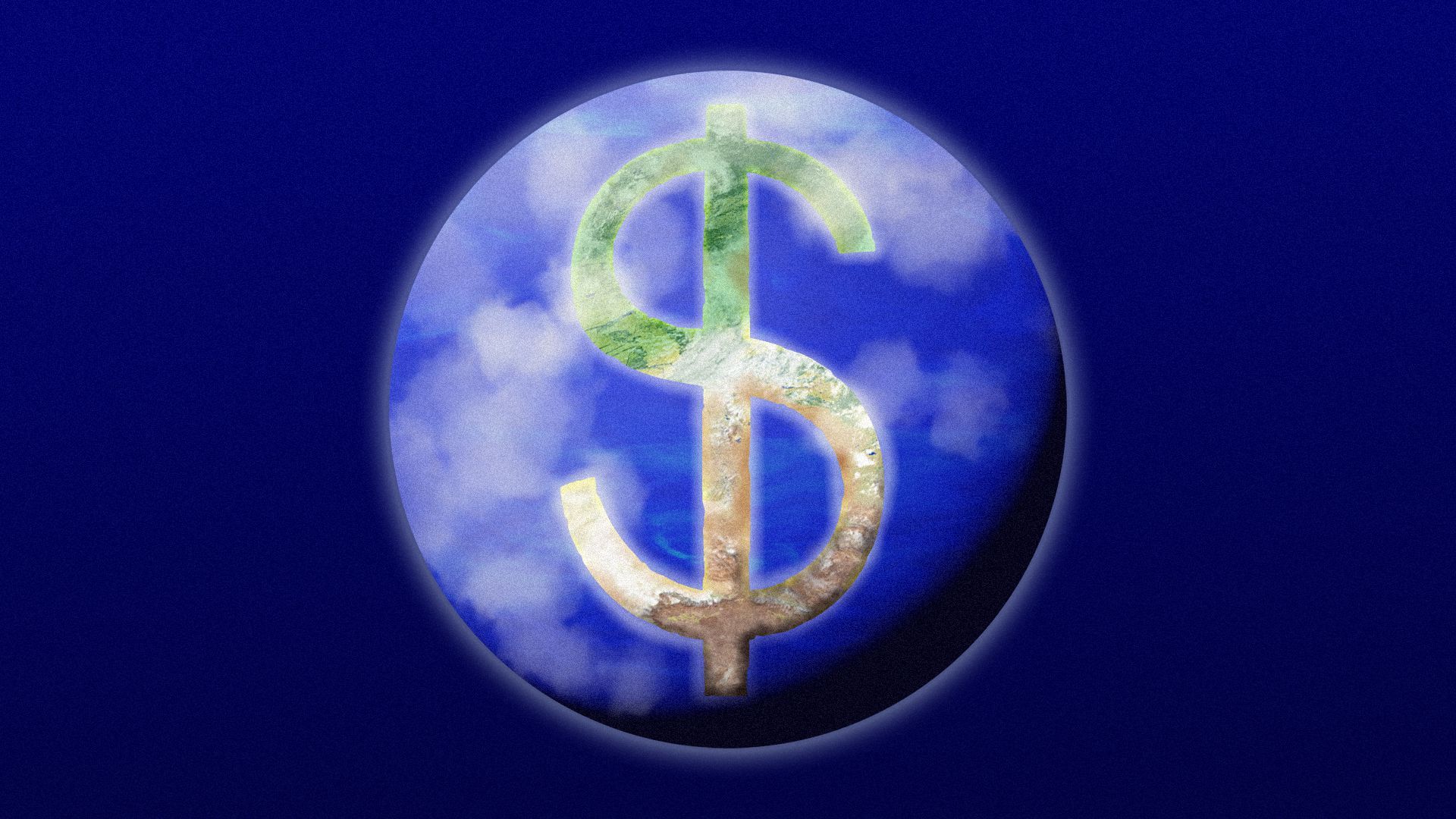 There's a big new player in the green ETF game: LCTU, the BlackRock U.S. Carbon Transition Readiness ETF, launched today and already has more than $1 billion in assets thanks to seed investments from CalSTRS, Temasek, and other big institutional investors.
Why it matters: Individual investors who want broad stock market exposure but who also believe in the sustainability thesis now have a big-name ETF to invest in.
How it works: LCTU has exactly the same sector weights as the market as a whole — it doesn't underweight sectors like energy, or overweight cleaner areas like technology. Instead it applies BlackRock's sustainability algorithm within sectors, to decide which companies to overweight and underweight.
The idea is that if investors start buying LCTU in large quantities, that will help capital flow to the kind of companies that are best prepared for a low-carbon future.
What they're saying: "Sustainable investing allows us to use the strength of our investment portfolio to proactively manage climate change," says Bob Qutub, the CFO of RenaissanceRe, another of the seed investors in the fund.
Our thought bubble: A new ETF, no matter how big it gets, will never move the needle on climate change, since all it can ever do is buy and hold stocks of existing public companies.
If you believe in the thesis that green companies will outperform the market, however, then maybe the excess performance of the fund will be able to cover its 0.3% annual fee.
Go deeper