Australia to end sexual harassment exemptions for politicians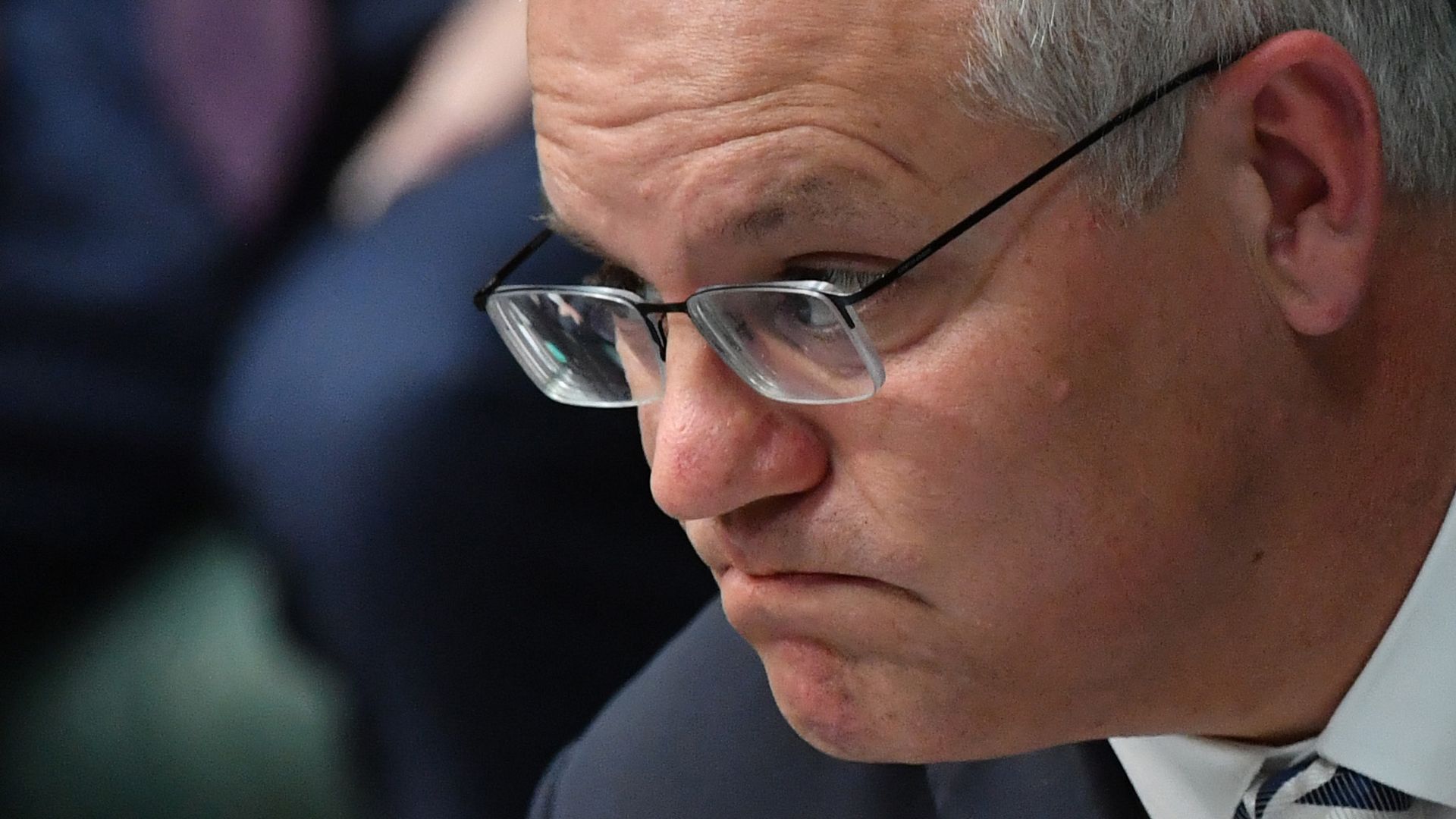 Politicians and judges in Australia will no longer be exempt from rules barring workplace sexual harassment, Prime Minister Scott Morrison announced Thursday.
Why it matters: Morrison has faced backlash for his government's management of sexual abuse scandals.
The state of play: Currently, lawmakers, judges and public servants are exempt from complaints about gender discrimination at work due to a legal loophole, though they can still be prosecuted for sexual assault.
Employers will now be lawfully required to take a proactive approach in stopping gender discrimination.
Complainants will also be able to submit their complaint within a longer time window.
What he's saying: The changes proposed Thursday are "about getting everyone on as much of a playing field as possible," Morrison told reporters.
"Sexual harassment is unacceptable," Morrison added.
"It's not only immoral and despicable and even criminal, but … it denies Australians, especially women, not just their personal security but their economic security by not being safe at work."
The big picture: Australia has seen nationwide protests in recent months following rape allegations against public officials.
"Critics said the cases, and the government's apparent initial reluctance to act, have highlighted a 'toxic' and sexist culture in Australia's Parliament," Reuters writes.
Go deeper