Myanmar's ex-U.K. ambassador says military attaché occupied embassy, locked him out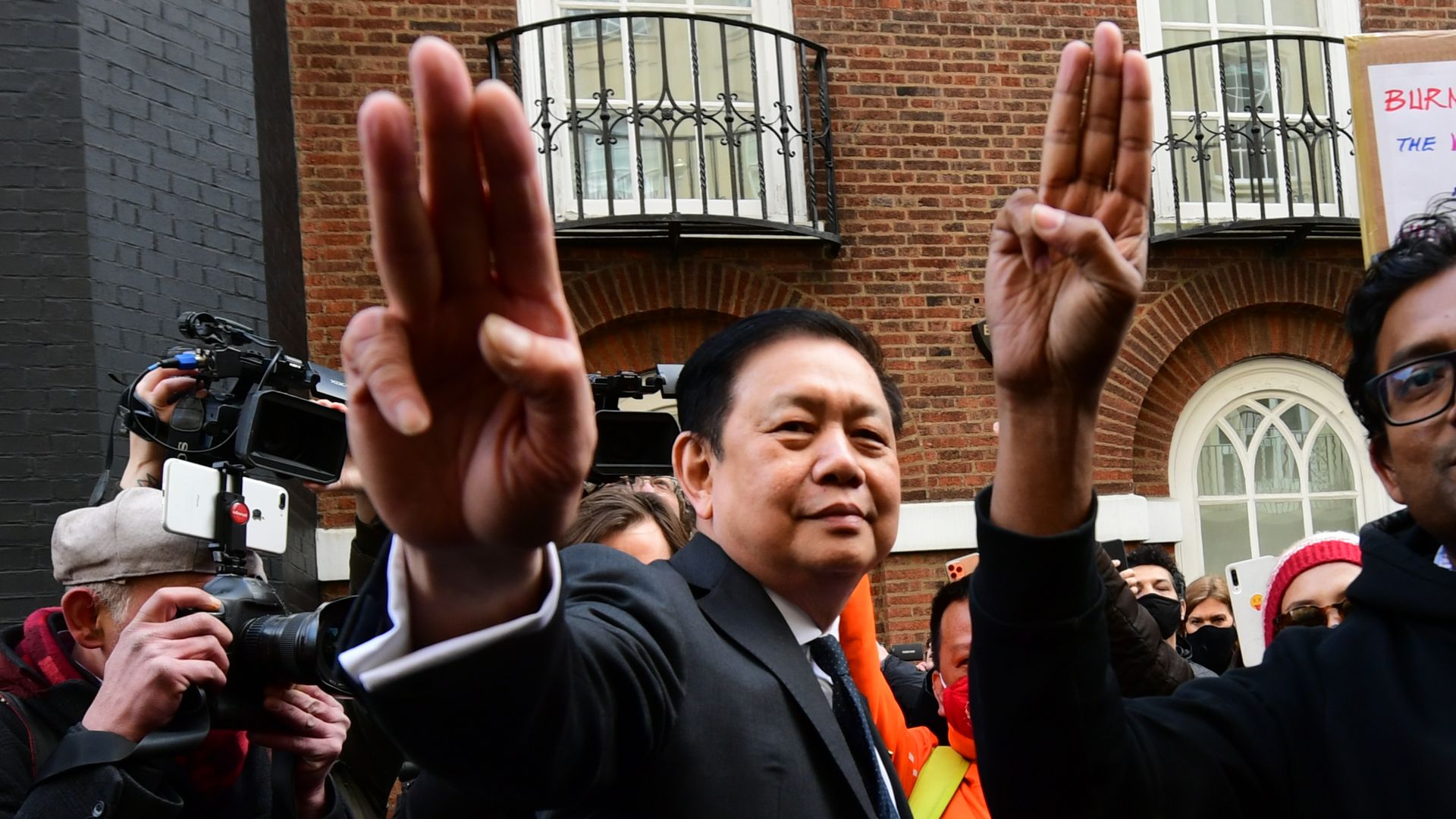 Myanmar's former ambassador to the United Kingdom says he was pushed out of the embassy after Myanmar's military attaché overtook the building, BBC reports.
Why it matters: "There was a coup in Myanmar in February. Now there is the same situation in central London," Kyaw Zwar Minn said through a spokesperson Thursday.
What he's saying: Kyaw Zwar Minn urged the U.K. government Thursday not to recognize the military's newly appointed ambassador and send them back to Myanmar instead.
After being locked out of the embassy, he said he spent the night in his car.
He added that embassy staff members are facing threats of "severe punishment if they don't continue to work for the military general."
BBC reports that police were called to stop staff from re-entering the building. Protesters rallied outside after the news spread.
The big picture: Kyaw Zwar Minn has called for the military to release imprisoned leader Aung San Suu Kyi and publicly commented that Mynamar is divided and could be at risk of civil war. The military has killed nearly 600 people since it staged a coup in February.
British Foreign Secretary Dominic Raab has denounced the "bullying," but an ambassador's job officially draws to a close once the host country is informed, in accord with Vienna Convention on diplomatic relations.
The UK Foreign Office confirmed to BBC that it did receive the notification and "must accept the decision taken by the Myanmar Government."
Go deeper: UN envoy says "a bloodbath is imminent" in Myanmar
Go deeper