McConnell walks back rebuke of corporate action over Ga. voting law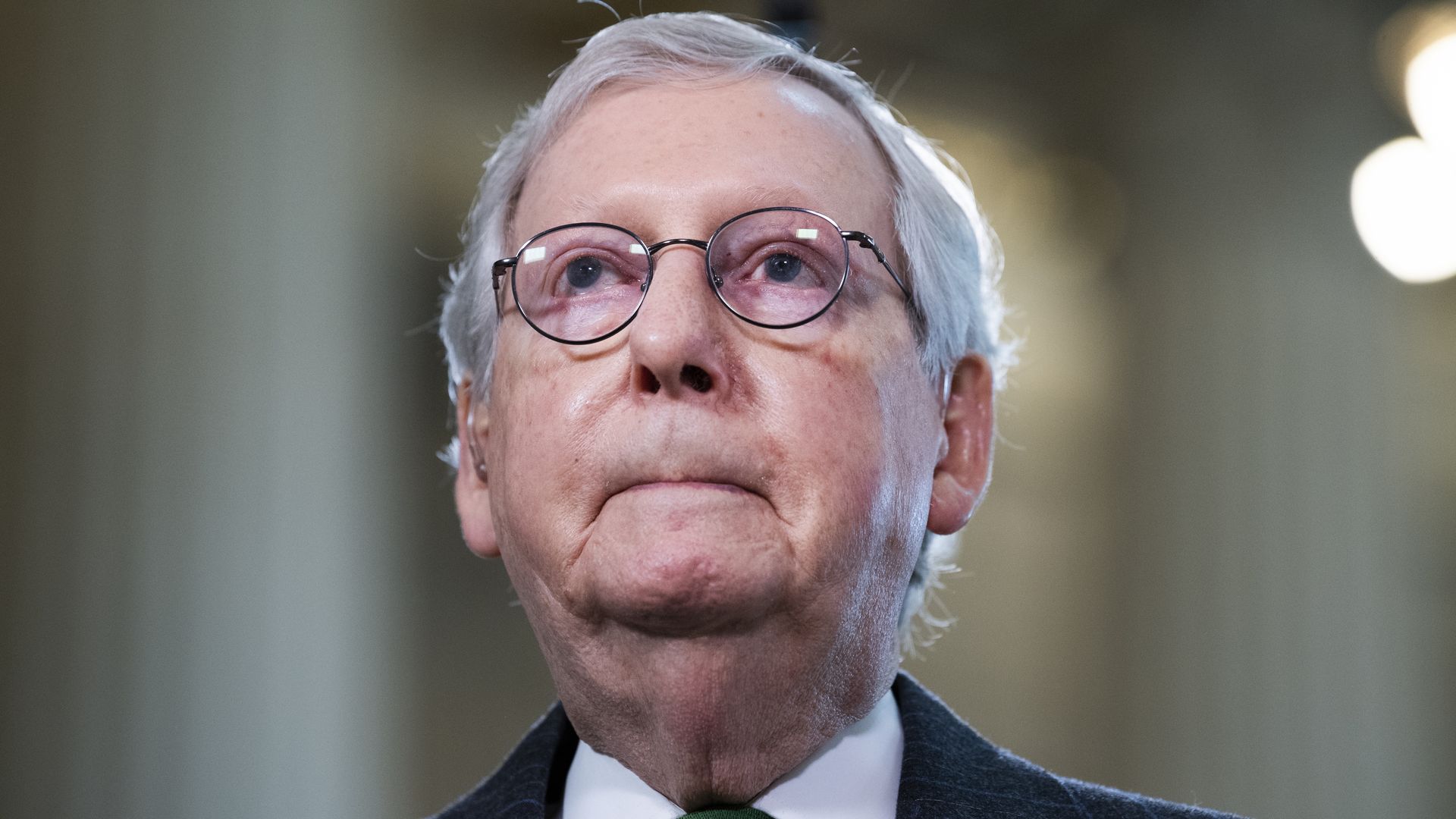 Senate Minority Leader Mitch McConnell (R-Ky.) softened his disapproval of the corporate backlash against Georgia's new voting law, saying Wednesday that businesses "are certainly entitled to be involved in politics," according to the New York Times.
The state of play: McConnell on Monday said that corporations are better off staying out of politics and claimed the dozens of CEOs and corporations that have spoken out against Georgia's law were "taking cues from the Outrage-Industrial Complex."
One day later the Senate minority leader said it's "stupid" for corporations to take stances on divisive political issues and warned them to "stay out of politics."
He did however defend businesses' right to give money to political campaigns and political action committees, according to NBC News.
What he's saying: "I didn't say that very artfully yesterday," McConnell clarified on Wednesday, according to the Times. "They are certainly entitled to be involved in politics."
"So my complaint about the CEOs: Read the damn bill."
The big picture: The MLB announced last week it would move its All-Star Game out of Atlanta in response to the bill.
The bill includes changes that many worry will make voting more difficult for people, especially Black and Latino constituents.
Go deeper