Hong Kong democracy activist Nathan Law granted asylum in Britain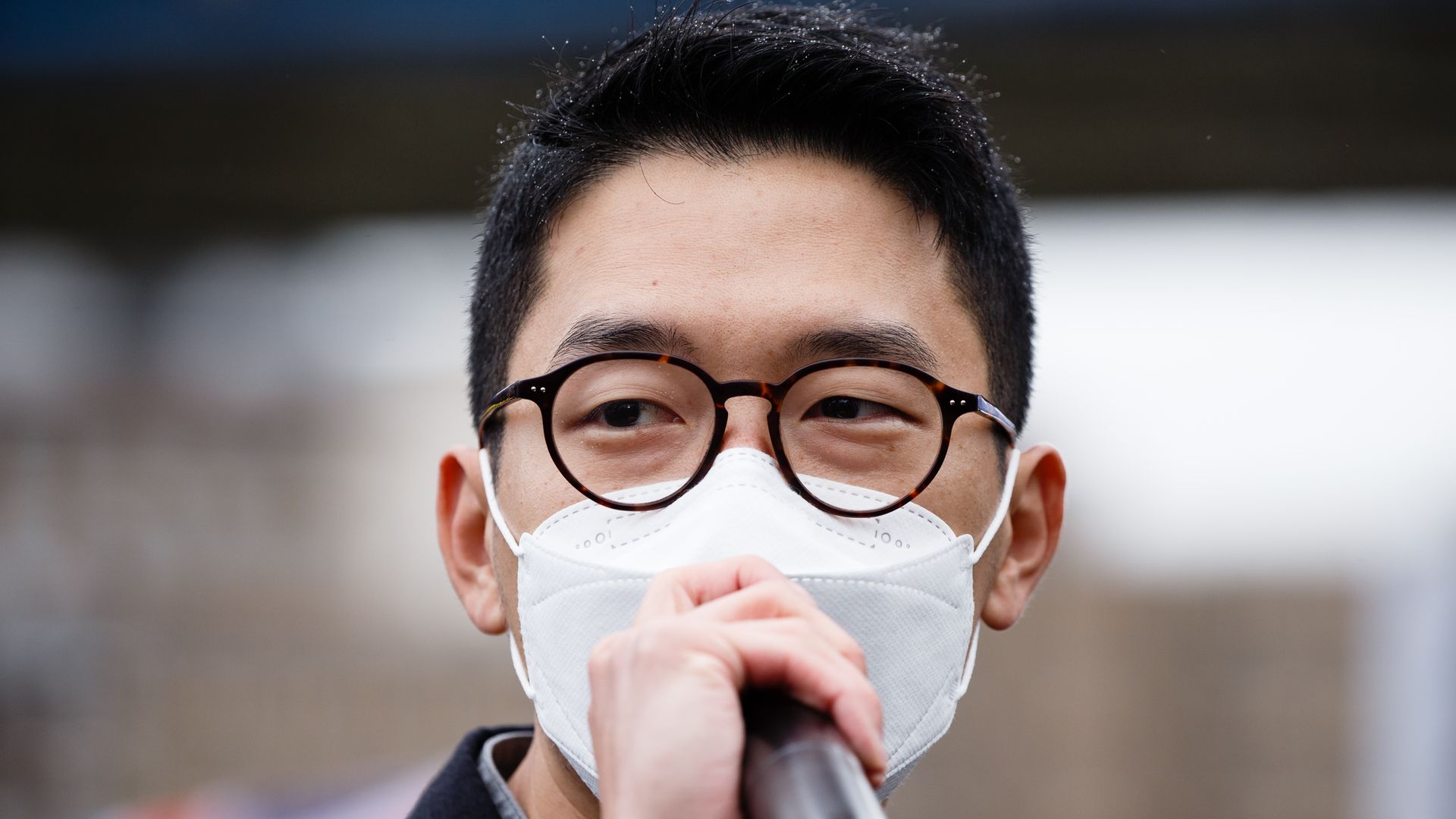 Nathan Law, a former lawmaker and prominent pro-democracy activist in Hong Kong, announced Wednesday that he has been granted asylum in the U.K.
Why it matters: Britain's decision to grant Law asylum, and to offer incentives to other Hong Kong residents to resettle in the U.K., will likely increase tensions between the U.K. and China, Reuters reports.
What they're saying: "The fact that I am wanted under the National Security Law shows that I am exposed to severe political persecution and am unlikely to return to Hong Kong without risk," Law tweeted.
China's foreign ministry spokesman Zhao Lijian said following the asylum grant that Britain "should immediately correct its mistake and stop interfering in Hong Kong matters and China's internal affairs," per Reuters.
Flashback: Law came to Britain last July after fleeing Hong Kong in the wake of a new security law by China that cracked down on activists and opposition forces.
The U.K. estimates that it may welcome over 300,000 Hong Kong residents in the next five years, per Reuters.
On Thursday, the U.K. unveiled a £43 million ($59 million) fund for a new immigration scheme for Hong Kong residents that would help them find housing, jobs, schools, and even English lessons, CNN reports.
Go deeper