Holocaust survivors' campaign reminds world "It Started With Words"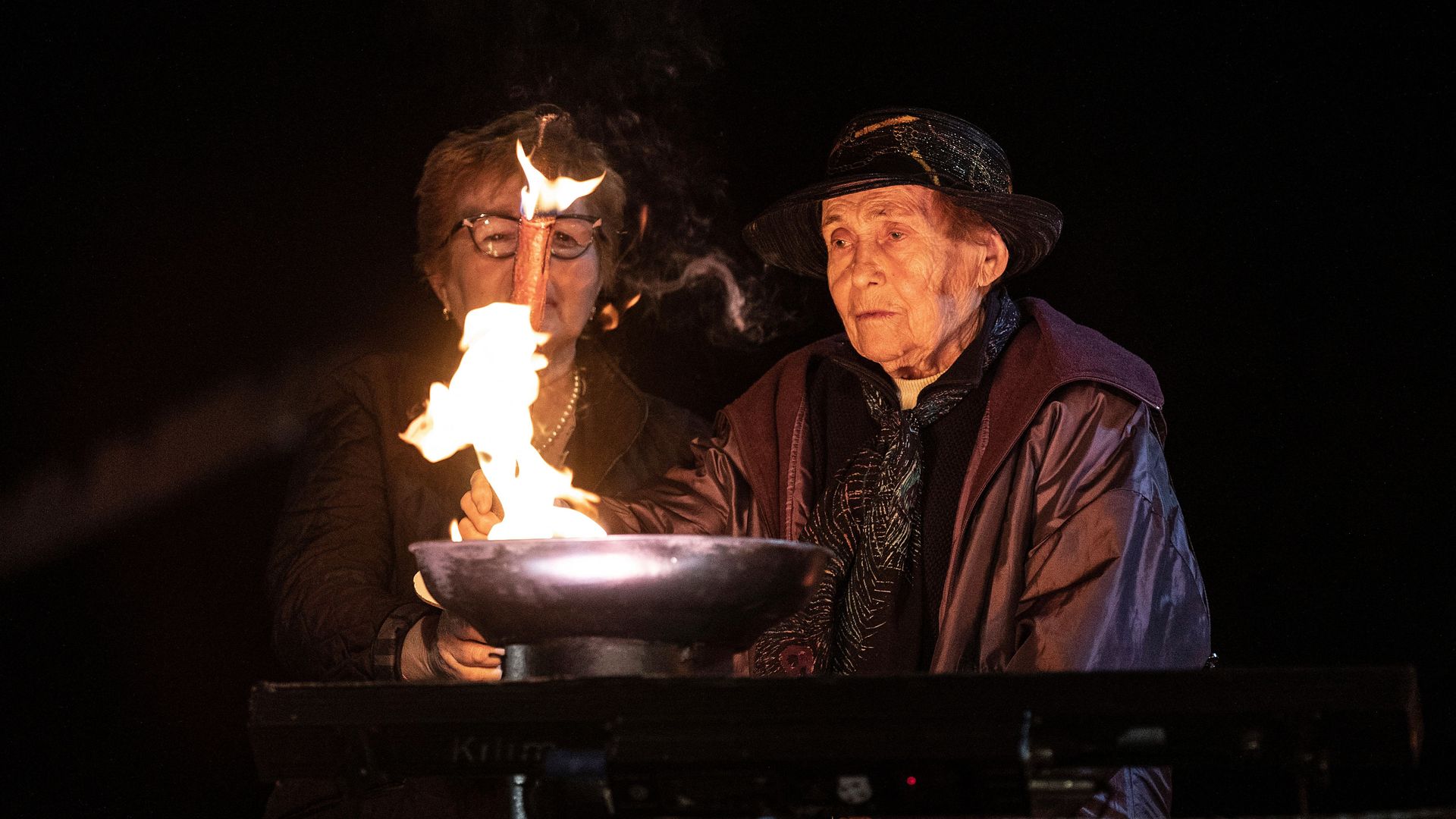 Amid a rise in online anti-Semitism, Holocaust survivors are sharing their experiences on social media in honor of Holocaust Remembrance Day Thursday.
Why it matters: The #ItStartedWithWords campaign is aimed at educating people on the Nazi genocide — and how hate speech paved the way for mass murder.
What they're saying: Six individual videos and a compilation were released Thursday on social media.
The "gas chambers in Auschwitz and elsewhere did not begin with bricks," Abe Foxman, born in Poland, said in his video message. "They began with words. Evil words, hateful words, anti-Semitic words."
Words like "dirty Jew" and "we will eliminate you all," said Colette Avital, who grew up in Romania.
"They considered us as sub-human," Sidney Zoltak said, adding that anti-Semitism was not only tolerated but encouraged in Poland.
These days, "we're few in numbers but our voices are heard," Zoltak, an 89-year-old survivor from Poland, told AP.

"We are not there to tell them stories that we read or that we heard — we are telling facts, we are telling what happened to us. ... And I think that this is the strongest possible way."
The Conference on Jewish Material Claims Against Germany, a UN-backed group that negotiates compensations for victims, organized the campaign.
The big picture: Anti-Semitic hate moved online amid the pandemic, perpetuating conspiracy theories that blamed Jews for COVID's impacts, a study from Tel Aviv University found.
Leaders have voiced concern that online hate could lead to physical attacks once lockdown ends.
Research also shows that young people are increasingly lacking knowledge about the Holocaust.
Go deeper