Dispute over rare-earths mine shapes Greenland's election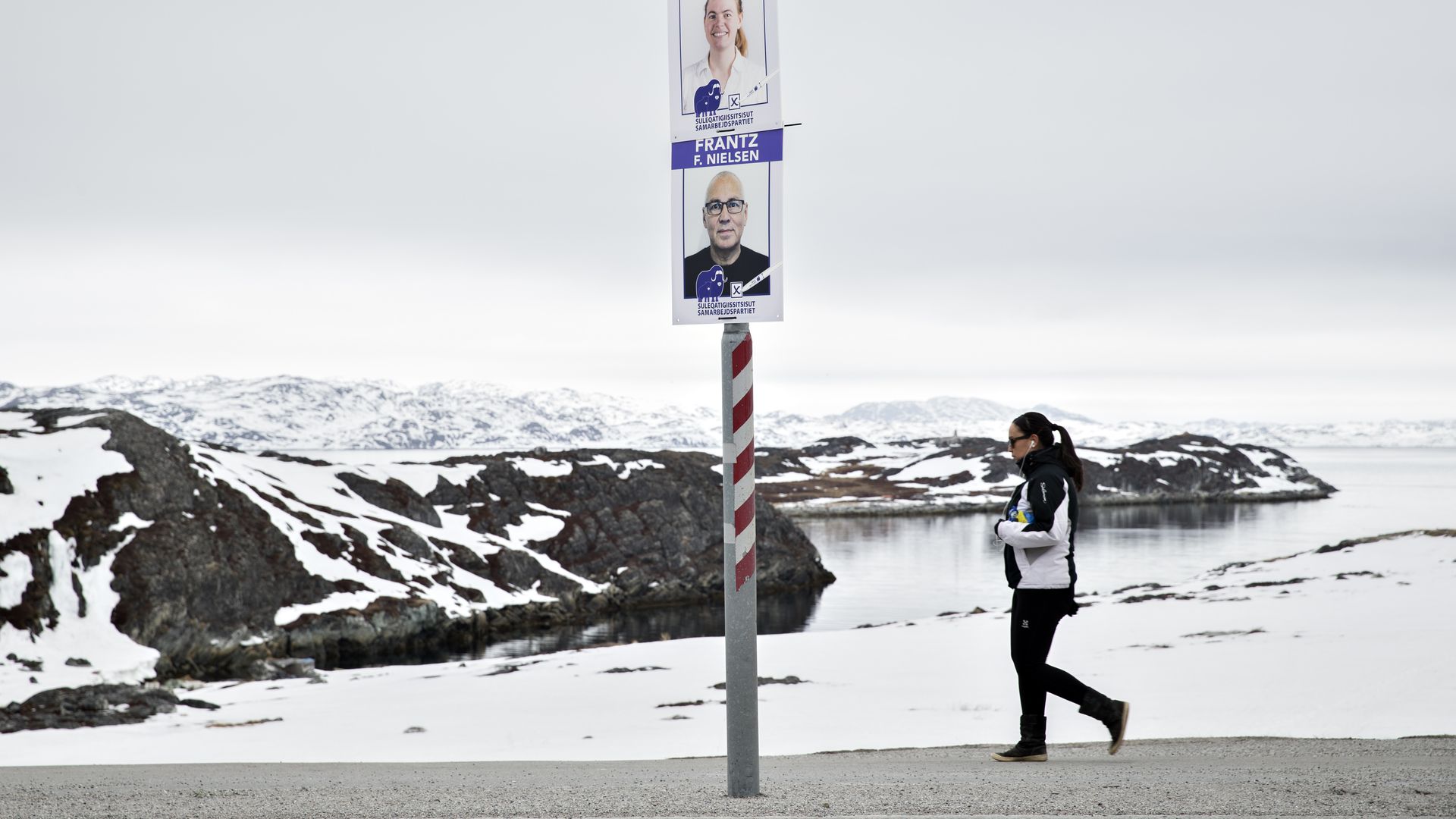 A snap election in Greenland has dealt a potentially fatal blow to a mining project that had been expected to produce around 10% of the world's rare-earth materials.
Why it matters: Rare-earths are key ingredients in batteries and magnets for everything from cell phones to electric cars. China dominates the industry — a source of concern in Washington because of the economic leverage it provides Beijing.
A Chinese company owns a stake in the Greenland project and would also process all of the materials mined on the site in the mountains of Southern Greenland, per WSJ.
The project would boost the economy and make independence from Denmark more viable (Danish aid currently covers about half of Greenland's budget). But it could also be environmentally disastrous.
The latter argument won out, as an opposition party opposed to the mine won Tuesday's vote.
Worth noting: China has made a number of plays recently for influence in Greenland (pop. 56,225) but has not, like Donald Trump, offered to buy the island outright.
Go deeper