New York to offer COVID relief payments up to $15,600 for undocumented workers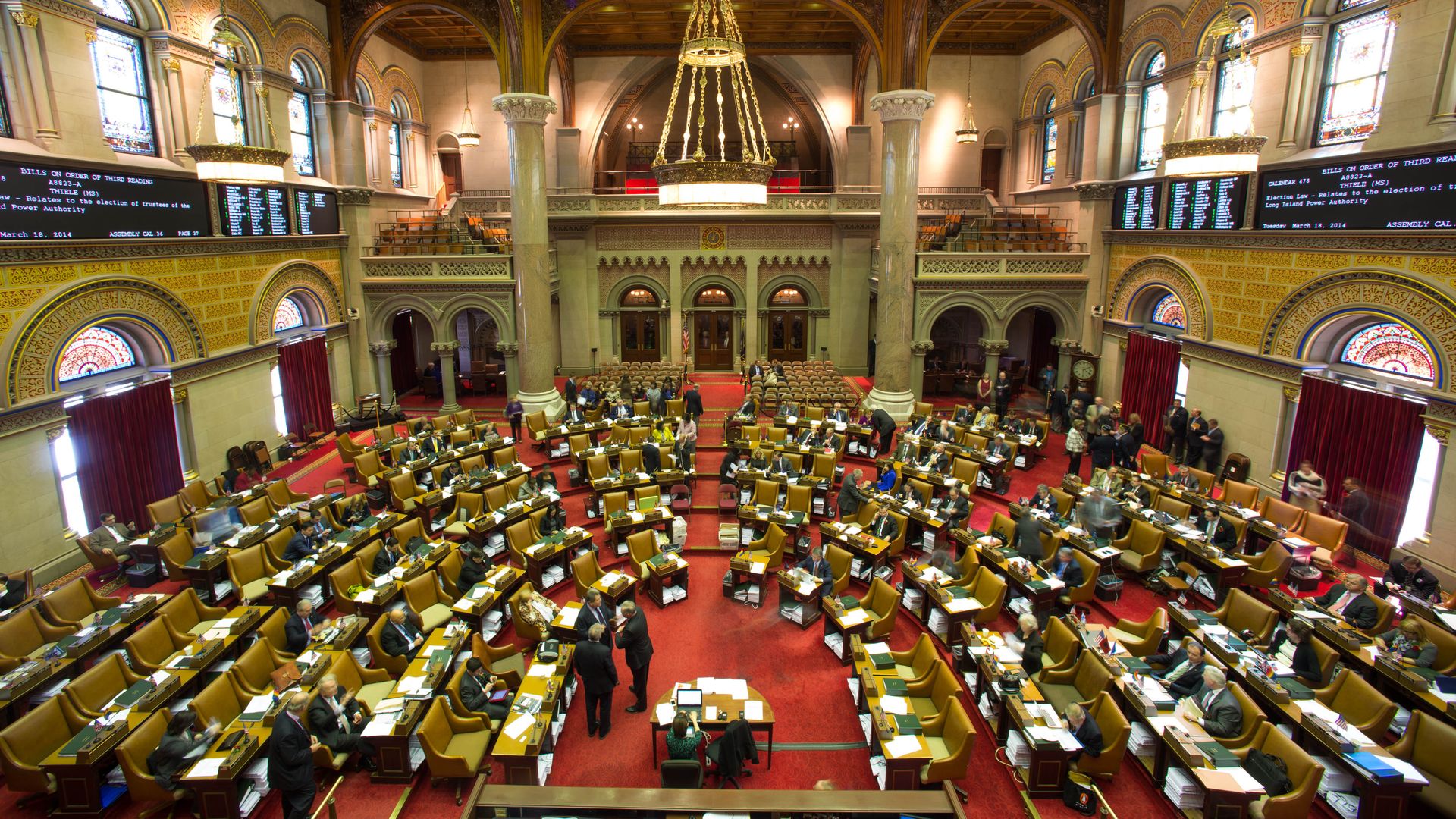 New York will offer one-time payments of up to $15,600 to undocumented immigrants who lost work due to COVID-19, the state legislature announced this week.
Why it matters: Part of the state's 2021-2022 budget, the $2.1 billion fund is the biggest of its kind in the U.S., signaling the state's progressive-driven agenda, the New York Times reports.
How it works: Undocumented workers will be able to receive the equivalent of $300 per week for the last year, up to $15,600. They must verify that they were New York residents, ineligible for federal unemployment benefits and lost income because of the pandemic.
Those who can prove at least their residency and identity with some work documentation are eligible for a smaller sum up to $3,200.
For comparison: California set up a similar fund last year but capped it at $75 million, offering immigrants a $500 one-time payment on a first-come, first-served basis.
The big picture: The fund was an issue of contentious debate among lawmakers.
Republicans accused Democrats of enacting a "radical agenda" rather than helping other struggling New Yorkers, per Spectrum News.
Some Democrats from swing districts privately said the program could be weaponized against them in future elections, according to the Times.
A group of progressive lawmakers camped out overnight in the Capitol after budget discussion broke down.
Go deeper