Dangerous migrant journey leaves dozens of kids stranded, abandoned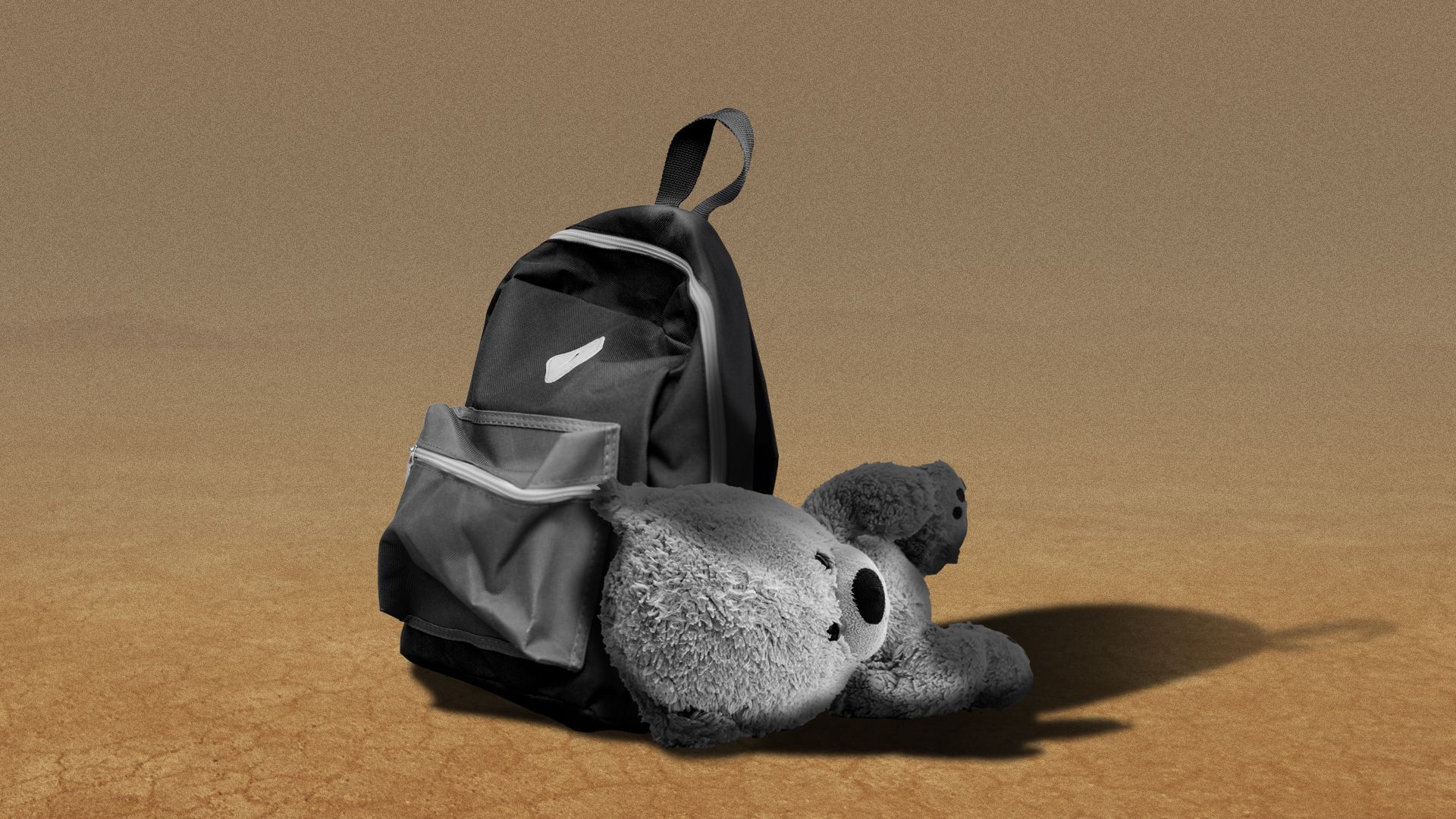 Girls thrown off the border wall and boys abandoned in the desert: Dozens of children have had to be rescued after being left stranded mid-trip to try to reunite with relatives already in the U.S.
The big picture: Smugglers are pouncing on the desperation of people in Central America and South America. The smugglers promote their services on Facebook with fake promises of safe trips and easy immigration processes.
Almost 19,000 unaccompanied minors, a record, were picked up by authorities during March, the highest monthly number on record, according to official data.
Many people are desperate to leave for the U.S., or to send their children, to escape growing poverty, famine, violence and the devastation of two hurricanes that hit Central America in November.
"Here there was nothing but [government] neglect and hunger," the aunt of the two girls coyotes threw from the wall said to Noticias Telemundo from Ecuador. "Maybe if there had been food they wouldn't have had to go there."
Girls have accounted for around 70% of the children in Department of Health and Human Services shelters during the past weeks.
Between the lines: The Department of Homeland Security also announced Wednesday it's investigating 5,600 additional cases of children possibly separated from their parents under the "zero tolerance" policy of the previous administration.
The Biden White House has yet to reunite any of the hundreds of kids who are already known to have been separated.
On a call about immigration with Vice President Kamala Harris Wednesday, Mexican President Andrés Manuel López Obrador said a goal is to "combine efforts to combat human trafficking and to protect the human rights of boys and girls especially."
With the U.S. immediately expelling adults who cross illegally, a record 22,000 people have instead requested asylum in Mexico.
Go deeper